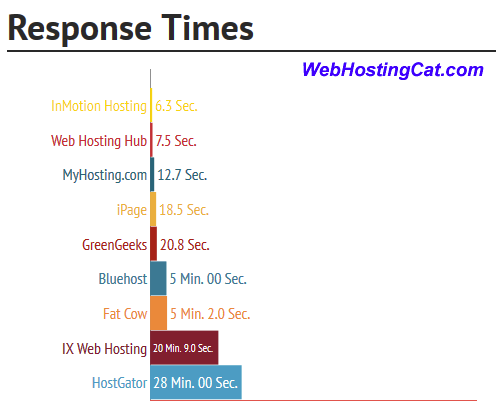 The Web Hosting Compare by the Numbers page has been updated to include data for the first quarter of 2014. There are a few changes to the report this quarter that I should mention up front. Namecheap and GreenGeeks have been added to the charts. Also, we've included my recent Customer Support Response Time Results to the comparison page.
Looking at prices of web hosting plans, the amounts remain about at the same levels. You can still get some ultra-low price deals on your first few months from some web hosts. Clearly, the focus for most web hosting companies has been the expansion of services such as premium WordPress hosting or advanced shared hosting with more power and resources.
The social media numbers also remain at the same levels for the most part. That is, the ratio of Twitter followers and Facebook likes among the web hosting companies are still the same as last year—though the numbers are understandably up across the board. The one big change concerns Google+. Since Google+ followers are now featured instead of likes, these are now included on the comparison chart.
The customer support response time numbers show that wait times are up across the board. In some cases, not by much, while in other instances the response times for live chat support have become unacceptable. For more details on the support time responses, see my previous post on Best Live Chat Support for 2014.