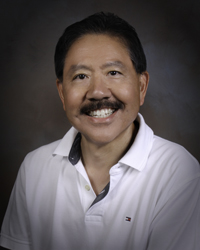 Hi. Welcome to WebHostingCat.com. I'm really excited to be celebrating our 5th year anniversary! Having been in the IT industry for many years and having developed many websites for myself and others, I created this website to share my thoughts, experiences, and tips for those of you looking to get your site online and trying to determine what web hosting is best for you. In addition to our reviews based on personal experiences, we were the first web hosting review site to provide detailed head to head comparisons between the most popular web hosting companies.
Going into our sixth year and beyond, along with our reviews and comparisons, we'll continue to include other news and tips related to hosting your site. Thanks for visiting and I hope you'll return often. I've had the pleasure of meeting with some of the leaders in the web hosting industry and have also been able to witness how a web hosting data center operates behind the scenes. Hopefully, my experiences can help you in your search for the best hosting for your websites.
Thanks again and best of luck in your website endeavors!
Michael James
Editor
WebHostingCat.com