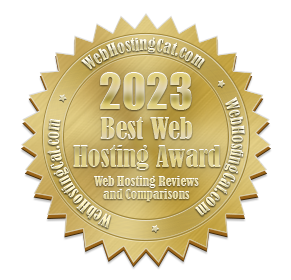 When it comes to Dedicated Servers and Hosting, Liquid Web has been my number one recommendation for years now. In this
Liquid Web Dedicated Server Review
, I'll go over why they rank so high on my list, as well as what distinguishes Liquid Web dedicated servers from the competition.
Benefits of a Dedicated Server
With dedicated servers, you get the best possible environment from your web host as the resources are exclusively for your use. That means you're not affected by any other users on the server and all of the server power resources are utilized for your own websites.
Liquid Web Dedicated Server Hosting
What has impressed me over the years about Liquid Web is their commitment to mission-critical website hosting. And now that they are even more focused on Dedicated and VPS Hosting services (having transitioned their WordPress and WooCommerce hosting plans to Nexcess), I have even greater expectations for their Dedicated Server and VPS Customers.
When you check out Liquid Web's line of Dedicated Servers, the first thing you'll notice is the excellent and wide selection of choices. It's not like going to a Shared Hosting provider that simply adds a few computers and calls it their dedicated hosting line. Liquid Web has specialized in Dedicated Server hosting for many years now, and their experience in this area is very apparent.
Benefits of Liquid Web Dedicated Servers
With Liquid Web's Dedicated Server packages, you can choose from 4 CPU cores all the way up to 32 cores, and 16 GB to 128 GB RAM. Check out the Liquid Web website for complete details. If you need even more resources or have specialized needs, you can also have them build custom solutions for your business.
All of Liquid Web's Dedicated Servers include the following:
100% Uptime and Power SLA
Business Grade SSD Storage
Advanced Security with ServerSecure
Backup Drive
cPanel/WHM and Plesk Onyx Available
Dedicated IP Address
Root Access
DDoS Protection
Cloudflare CDN
Liquid Web vs Other Dedicated Hosting
So, how does Liquid Web compare to other well-known hosts when it comes to Dedicated Servers? As I mentioned earlier, they have been my top Dedicated Server recommendation (and a multiple award winner on this site), for a number of years now. For a detailed comparison of Liquid Web vs GoDaddy vs HostGator, you can take a look at their website page here.
For me, what really distinguishes Liquid Web from the competition is that not only do you get the outstanding performance, features, and security you would expect from a dedicated server, but you can find a server for all budget levels. Their selection of servers is the best that I've seen and they're all backed by Liquid Web's 100% Network and Power Uptime SLAs.
Liquid Web also includes off-server backups, business class SSD storage, as well as built-in backup drives, which you don't always get with other web hosts.
Special Liquid Web Discount
And, unlike other web hosts that require you to lock in for a certain term in order to get discount pricing, Liquid Web has no minimum term requirements.