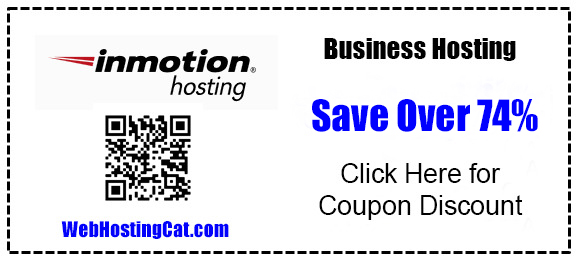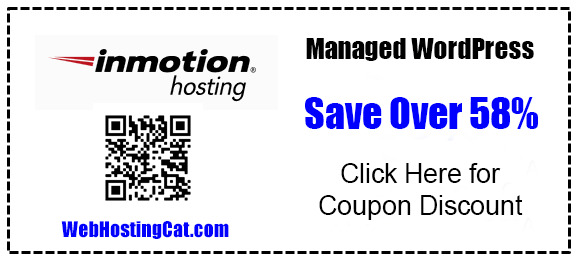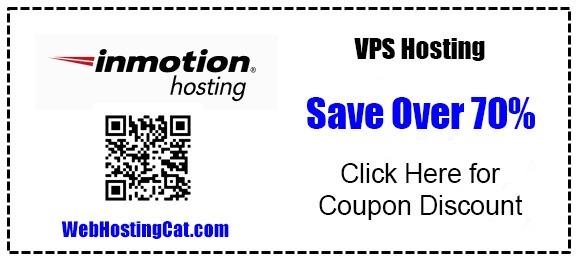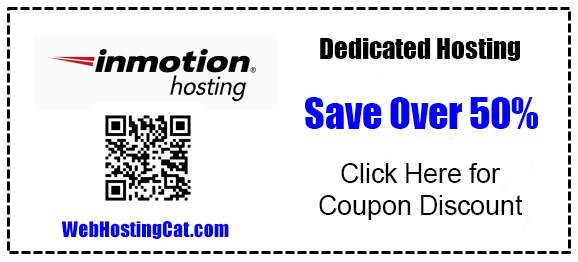 Here are some exclusive InMotion Hosting Coupons! You can save over 74% on InMotion's outstanding web hosting. I've been a customer of InMotion Hosting for over 10 years now and they continue to amaze me with their speed, performance, and customer support. InMotion is an especially great choice for business hosting and WordPress hosting.
Redeem Your Coupon Code for InMotion Hosting Discount
To get your exclusive InMotion Hosting discount, just click on the coupon above and choose the web hosting plan you want.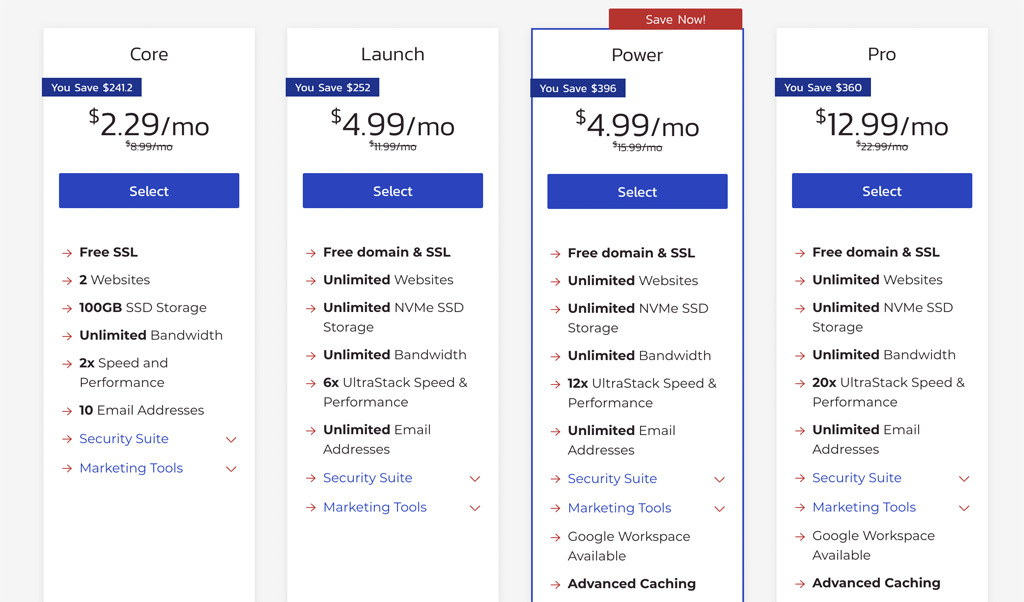 Your discount will automatically be applied at checkout!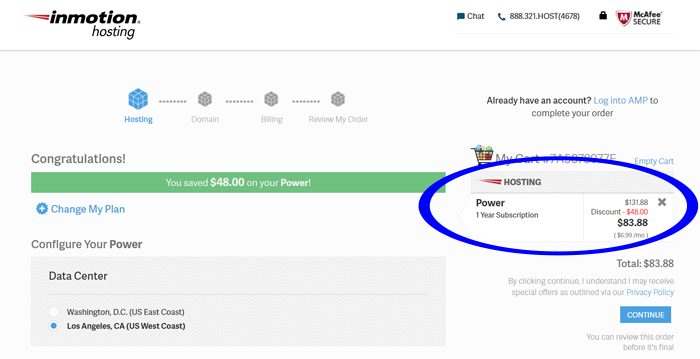 InMotion Hosting Pricing for Business Hosting
InMotion's excellent business web hosting normally costs $7.49 for the Lite Plan, $9.99 mo. for their Launch Plan, $13.99 mo. for the Power Plan, and $22.99 mo. for their Pro Plan. With the discount coupon above, you can get the Lite Plan for only $2.29 mo., while the Launch, Power, and Pro plans will cost you only $4.99 mo., $4.99 mo., and $12.99 mo., respectively.
InMotion Hosting Pricing for Managed WordPress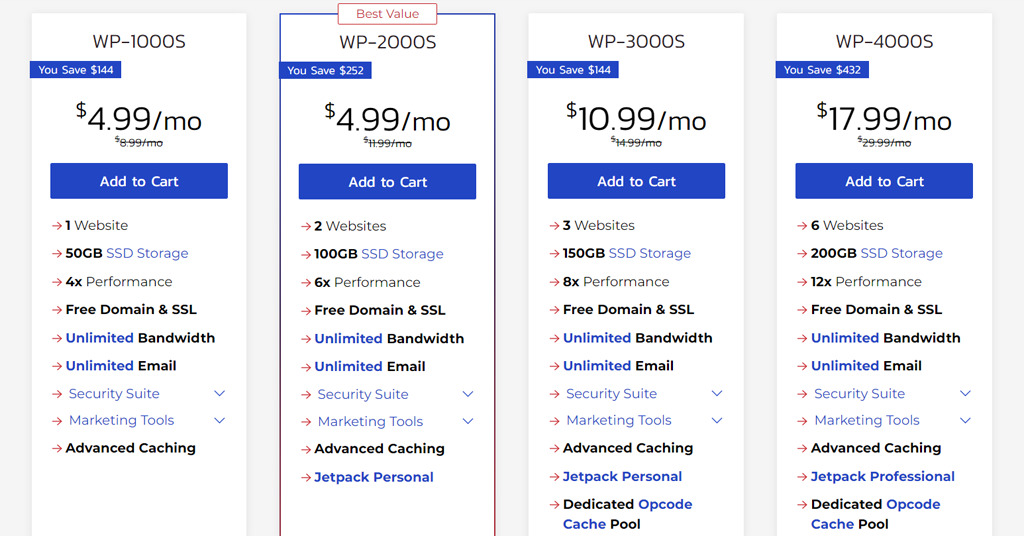 If you need an optimized WordPress hosting plan, InMotion also offers their Managed WordPress Hosting lineup. While I still have my InMotion Business Hosting plan, I now also have a Managed WordPress Hosting plan with InMotion. Along with InMotion's excellent features and outstanding support, with their Managed WordPress Hosting you also get advanced server caching, optimized servers and security, along with automatic updates, staging, and free private SSL.
The regular pricing for InMotion's Managed WordPress Hosting is $8.99 mo. for a single website plan, $11.99 mo. for two websites, $14.99 mo. for three sites, and $29.99 for six websites. With this exclusive discount, you pay only $4.99 mo., $4.99 mo., $10.99 mo., and $17.99 mo., respectively.
InMotion Hosting Pricing for VPS Hosting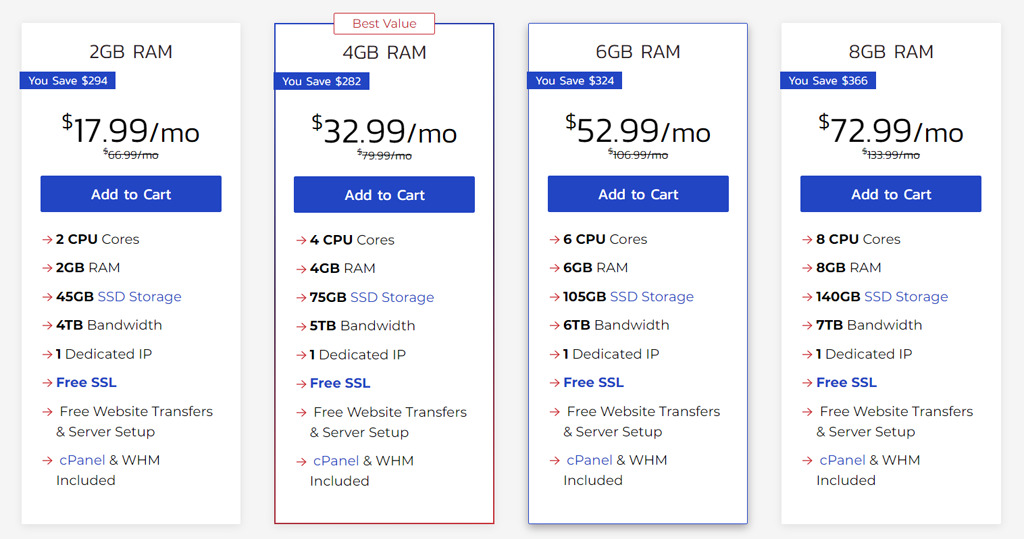 InMotion is also a top choice for VPS Hosting. If you need more resources for your website, then InMotion's Managed VPS Hosting with their Cloud-Powered infrastructure should be at the top of your list too. And, with our discount, you can save 70%!
InMotion Hosting Pricing for Dedicated Servers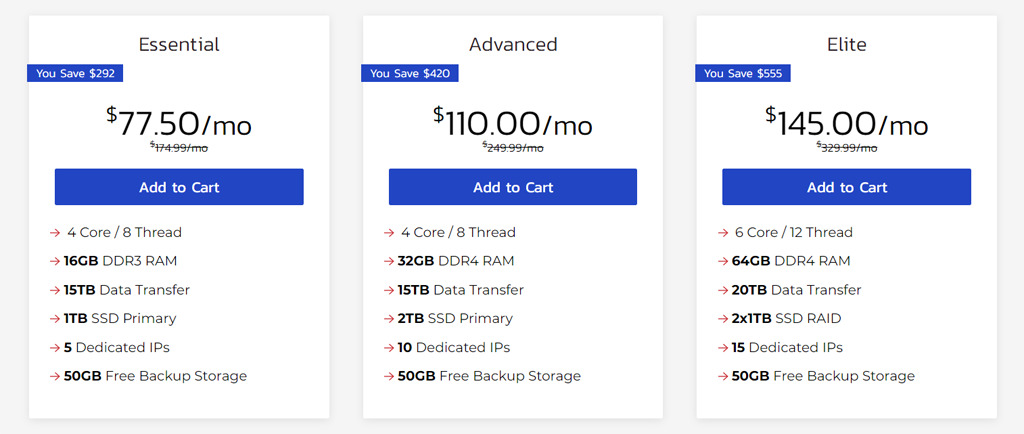 If you're looking for the most powerful and secure web hosting option, then you need a dedicated server. I've been to the InMotion Data Center in Los Angeles, and seen first-hand the top-quality dedicated servers there. With our exclusive InMotion Hosting discount, you can save over 50% on dedicated servers.
What Makes InMotion Hosting Special?
InMotion provides the ideal combination of great features, website speed and performance, and responsive customer support. Being an InMotion customer for over a decade now, I've experienced first-hand great hosting for my websites.
InMotion Hosting is the right choice for business websites and WordPress sites. Both their Business Hosting and Managed WordPress Hosting plans provide outstanding results. Along with their excellent customer support, I especially appreciate their Max Speed Zone Technology, Free Private SSL, and Advanced Server Caching.
InMotion Hosting Improvements
InMotion continues to expand and improve their already impressive web hosting products. They now have their Backup Manager feature that allows you to schedule automatic data backups and perform on-demand restores.
They have also expanded their Managed WordPress Hosting to include VPS and Dedicated Server Options for resellers and freelancers.
InMotion Hosting in 2022
And InMotion Hosting is even better in 2022. They have now added unlimited features to their Launch, Power, and Pro hosting plans.
So, you can now:
Host Unlimited Websites
Get Unlimited SSD Storage
Have Unlimited Bandwidth
Create Unlimited Email Accounts
InMotion Hosting Review
For more detailed information about my experience as an InMotion Hosting customer, see my InMotion Hosting Review.