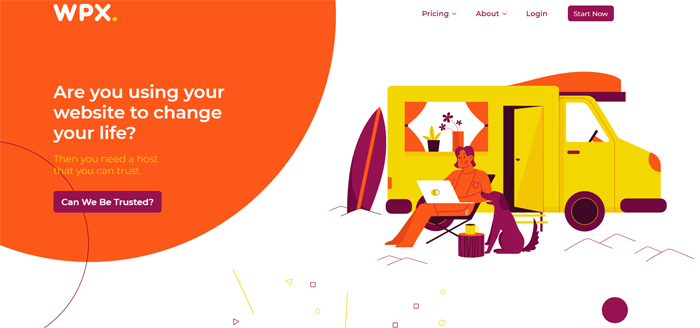 Is WPX Hosting really good? Let me start off my WPX Hosting Review by stating that a lot of web hosting companies claim to be different and innovative. Now, some web hosts actually do stand out—and those are the ones that I recommend.
In the case of WPX Hosting, they claim that their WordPress hosting is better than the competition primarily because they focus on faster performing websites, an easier to use customer interface, and faster responding customer support. But is it really true? Here is my personal experience using WPX Hosting.
WPX Hosting Plans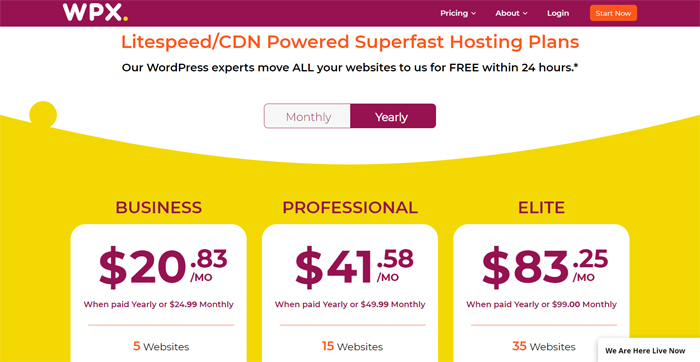 You can select from three different plans at WPX Hosting: Business, Professional, and Elite. With the Business Plan, you can host up to 5 websites. The Professional Plan lets you host 15 websites. And, with the Elite Plan you can host up to 35 websites.
The higher-level plans provide more storage and bandwidth, but what I like about WPX Hosting is that you get all of their premium features with all of their hosting plans—unlike other web hosts that offer tiered packages that only include certain features if you pay for the higher priced plan.
What I also like about WPX Hosting is that you can easily select your data center location to further optimize your website speed. You can choose between the U.S., U.K., and Australia.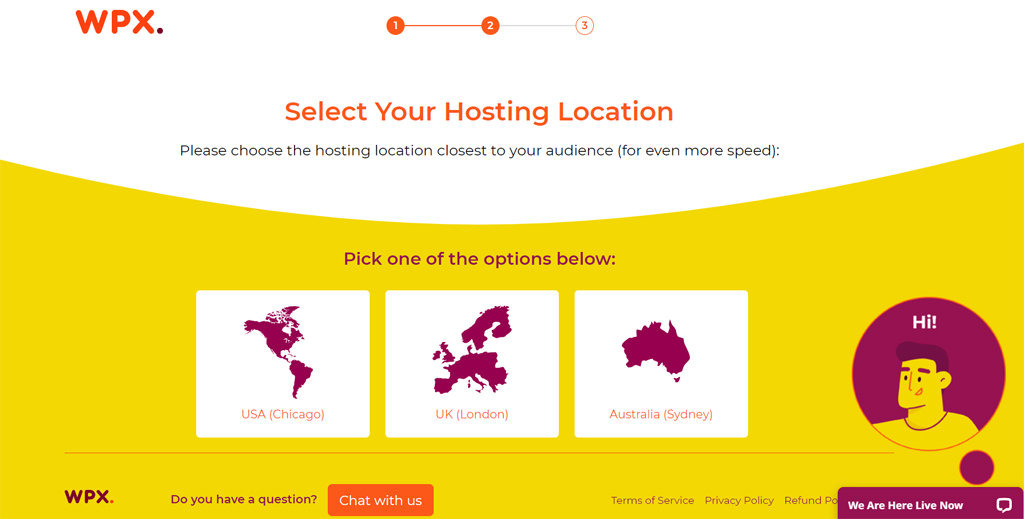 WPX Hosting 2023 News
And in 2023, WPX Hosting is even better! While their website speed and performance was already outstanding, WPX has now increased server resources on all of their plans. It's a great sign to me that WPX Hosting remains committed to offering the best possible WordPress hosting experience for all of their customers.
Specifically, WPX Hosting is now including the following with all of their Managed WordPress Hosting plans:
50% More Disk Space
100% More Bandwidth
50% More RAM
And, Pro and Elite Plan customers will also be getting an increase in CPU.
Click below for more details: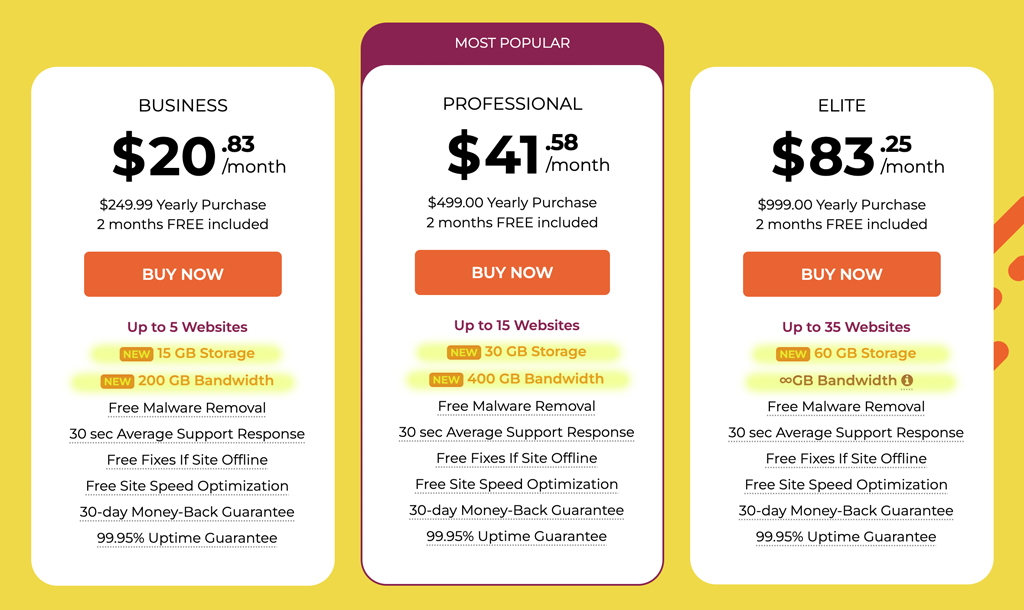 WPX Hosting Features
Easy One-Click WordPress Installation
Free SSL Certificates
Site Speed Optimization (See Speed and Performance Below)
Free High-Speed Content Delivery Network
Free Data Backup
Website Staging
Quick and Easy Access to Customer Support (See Customer Support Below)
Email Accounts
WPX Hosting includes all of the premium features you would expect from a managed or optimized WordPress hosting plan. They are easily accessible from your WPX Hosting dashboard. As I mentioned earlier, one of WPX's goals is to make the hosting experience easier for its customers. And, their control panel interface is one of the easiest to use and best working environments that I've used.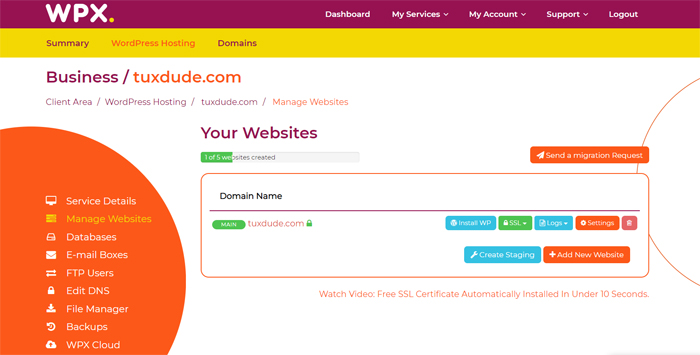 Easy One-Click WordPress Installation
Unlike some other hosts, when WPX says one-click installation, it really is that simple. You can install from your WPX control panel. One-click and you're ready to go!
Free SSL Certificates
Free SSL is another feature you can access easily from your WPX Hosting account interface.
Free High-Speed Content Delivery Network
One of WPX Hosting's biggest advantages is their own high-speed CDN that comes with your account. You can easily activate it from your dashboard, however for my main domain, the CDN was automatically enabled.
Free Data Backup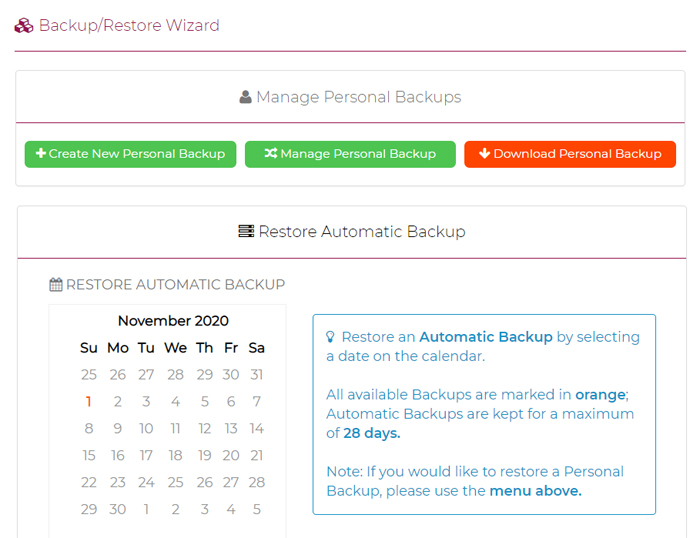 I really like the WPX Hosting backup and restore feature. You get automatic daily backups that are kept for the last 28 days, and you can easily select the day from which you want to restore data.
You also get the ability to create snapshot personal backups whenever you want. Just be aware that personal backups are only kept for 24 hours since the automatic data backup process is already saving your data for 28 days.
Website Staging

Another excellent implementation that WPX Hosting has made is their website staging feature. From your dashboard, you can easily create a staging copy of your live website, and it's just as easy to merge your staging copy changes back to your production website.
I also really appreciate the options you get for merging only newly created data and not merging changes on existing data.
Email Accounts
And, unlike some WordPress hosts, WPX Hosting includes the ability to create email accounts from your dashboard.
The WPX control panel is very intuitive and easy to use. All of the functionality you need is easily accessible. The only omission currently is the absence of a direct link to your WP admin dashboard form the WPX control panel itself.
WPX Speed and Performance
Website speed is one of WPX Hosting's primary objectives. And I am pleased to report that they do not disappoint in this area. WPX Hosting's server configurations together with their own high speed CDN provide outstanding website speeds and page loading times.
Here is a sample of my speed testing results:

The Site Speed Optimization you get with WPX Hosting is definitely one of their greatest beneftis.
Along with their high-speed CDN, WPX Hosting also lets you select your data center location (US, UK, AU) when you sign up.
WPX Customer Support
Customer support is another major objective with WPX Hosting. They strive for live chat response times of under 30 seconds along with the pledge to actually help you fix issues instead of just sending you a link to a knowledge base article where you have to figure out things for yourself.
I am highly impressed with the support staff at WPX Hosting. Their live chat response times are excellent and among the fastest in the business. The support team is very helpful in getting you set up after you sign up for your WPX Hosting account. All of my interactions with customer support at WPX have been great, and I can honestly say that WPX Hosting definitely belongs among the best of the best when it comes to support.
How Does WPX Compare with Other WordPress Hosts?
In my opinion, WPX Hosting is the preferred choice if your budget allows for it. While it is suitable for all WordPress website hosting, if you're just starting out and need a lower cost solution or you have a WordPress agency, then there are probably more appropriate choices. But for the majority of WordPress users, WPX is the perfect solution.
Great Hosting Choice for Animal Lovers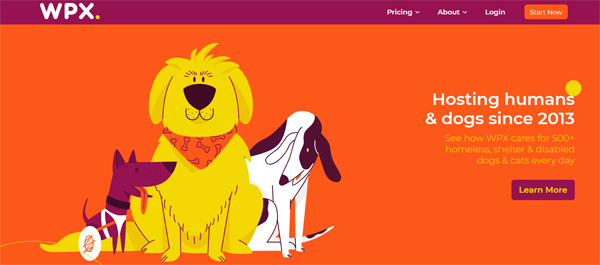 And, I would be remiss if I didn't mention that WPX is about even more than just providing outstanding WordPress hosting. They actually have their own foundation, Every Dog Matters EU, that helps homeless and abandoned dogs (and cats).
Recommendation
WPX Hosting is definitely one of the best choices if you need managed or optimized WordPress hosting. I am thoroughly impressed with their hosting plan features, website speed and performance, and their super responsive customer support.
I would highly recommend WPX Hosting for those individuals or organizations that want the highest quality WordPress hosting for their mission-critical websites.