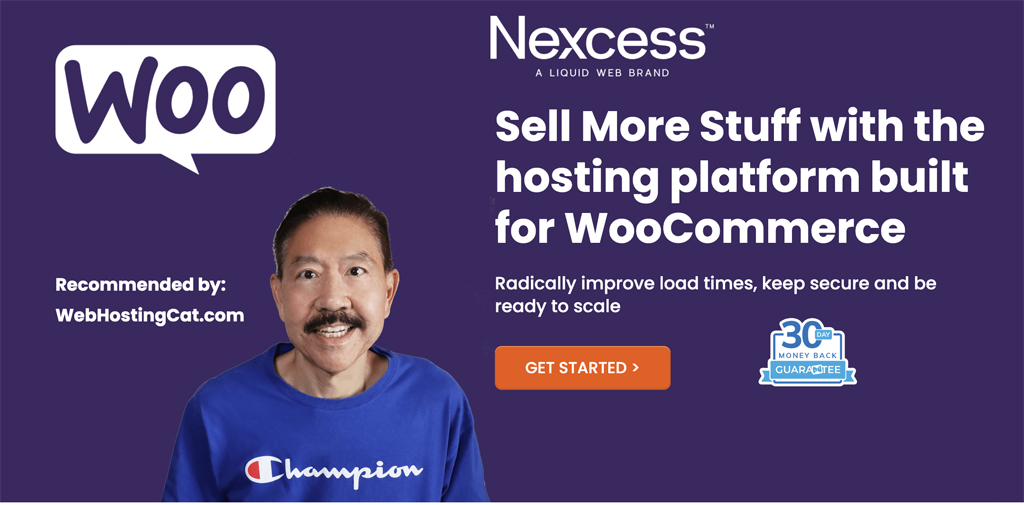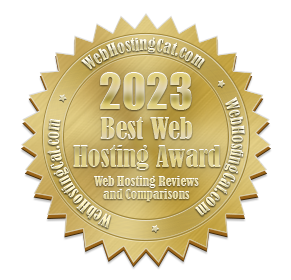 Why is Nexcess my top recommendation for WooCommerce hosting? Here in my
Nexcess WooCommerce Hosting Review
, let's take a look at exactly what you get and how your WooCommerce website can benefit from this new platform.
With online selling continuing to grow in popularity, the demand for eCommerce websites remains high. And while Shopify and Wix are two eCommerce website options that many people are aware of, WooCommerce is actually the most popular platform for online selling today—no doubt due to it being built on top of WordPress (the most popular website platform on the web).
> Try Our #1 Recommended WooCommerce Host
If you're a WordPress user or are even remotely familiar with WordPress, then WooCommerce should be your number one choice for your eCommerce website.
Advantages of WooCommerce
Built on WordPress
Simplifies the eCommerce Website Creation Process
Easy Installation
Easy to Find Additional Assistance
Not only is WooCommerce easy to install and use, but because it's built on top of WordPress, you also get the advantages of the most popular platform on the web. And because of the popularity of WordPress and WooCommerce, it's much easier to find help from developers or agencies if you need it.
One of the best things about WooCommerce is that you can start up your online store with no additional costs (besides your web hosting). While there are some premium extensions and themes you can purchase to enhance your site even more, you can start your basic online store for free (plus your hosting).
WooCommerce Issues
Performance Can Vary Greatly Depending on Host
Native WooCommerce Can Be Slow
Native WooCommerce Reporting May be Lacking in Data or Slow Down Your Website
While WooCommerce provides many benefits to eCommerce website owners, it isn't perfect out of the box. In fact, native WooCommerce can be slow, causing your site to take excessive time to load. Also, the native reporting in WooCommerce doesn't contain a lot of data, and it can cause your site to run even more slowly.
However, that's where Nexcess WooCommerce Hosting can really help. From its inception, Nexcess Managed WordPress Hosting plans have been specifically created to address the above issues.
What are the Benefits of Nexcess Managed WooCommerce Hosting?
Totally Focused on Building the Best Managed WooCommerce Hosting Platform
Optimized for Better Speed (50% or More Faster)
Nexcess CDN and Full Suite of Caching for Better Performance
iThemes Security Pro
Glew.io for Better Reporting and Auto-Segmentation
Jilt for Resolving Abandoned Cart Situations
Dokan Pro for Multichannel Marketplace Selling
Store Builder available for Easier Store Creation
Although you can find many managed WordPress hosting plans these days, Nexcess was the first web host to deliver a premium Managed WooCommerce Hosting solution. Just as with their managed WordPress platform, Nexcess has set out to provide the best WooCommerce hosting experience for their customers with the best features and website performance.
Video: Product Manager Tiffany Bridge on Nexcess WooCommerce
At the recent WordCamp US, I had the pleasure of chatting with Tiffany Bridge, Product Manager for WordPress Ecommerce, all about WooCommerce and Nexcess Managed Hosting. Tiffany talked about the reasons for choosing WooCommerce and how Nexcess WooCommerce Hosting can resolve the pain points that many new online store owners face.
Watch the video for more details on Nexcess WooCommerce Hosting features such as Store Builder, Free Smart Monitoring, and their Speed and Performance features.
Nexcess Web WooCommerce Hosting Plans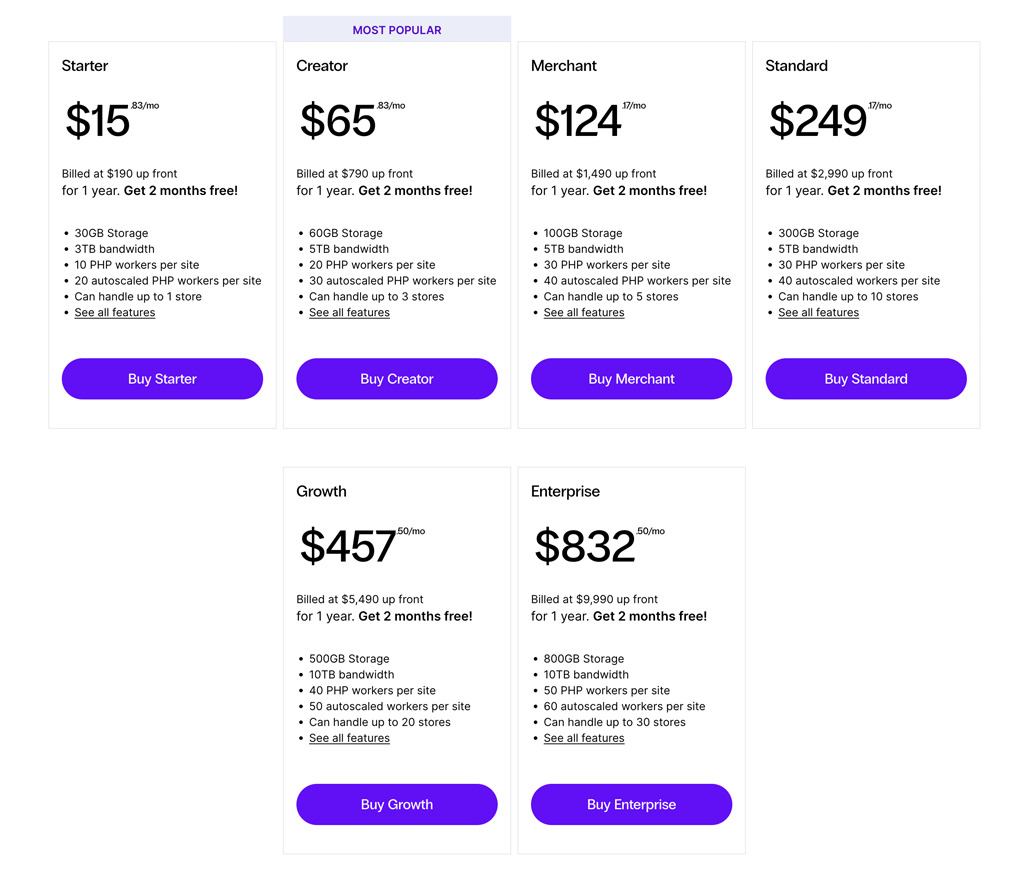 As you can see above, Nexcess provides a Managed WooCommerce Hosting plan for all levels of online store owners. The Starter Plan is great for beginners starting out with their first Ecommerce site. Then, depending on whether you need hosting for more online stores or advanced features, you can opt for one of their other WooCommerce plans.
Currently, pricing is as follows:
Starter Plan $15 mo.
Creator Plan $65 mo.
Merchant Plan $124 mo.
Standard Plan $249 mo.
Growth Plan $457 mo.
Enterprise Plan $832 mo.
However, you can use this coupon for a better price: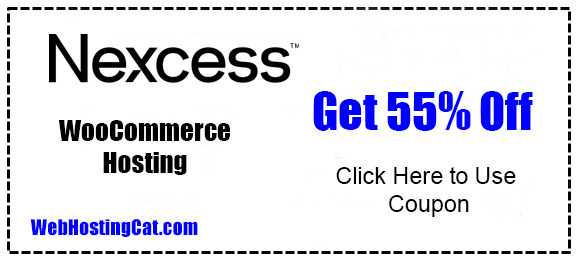 While all of the Nexcess WooCommerce Hosting plans are loaded with premium features, a few items such as Custom Order Tables and Glew Reporting do require that you purchase one of the upper-tier plans.
Nexcess Managed WooCommerce Features
Here's a more detailed listing of everything you get with Nexcess' Managed WooCommerce Hosting plans.
Templates and Startup Themes
Beaver Builder WordPress Page Builder
You Can Include Unlimited Amount of Products and Pages
Custom Product Tabs for Additional Information
Ability to Protect and Limit Digital Downloads
Sell Variable Products such as Clothing
Ability to Sell Physical, Virtual, and External Products
Schedule Special Pricing and Sales Promotions
Create Unlimited Amount of Photo Galleries
Automatic Generation of Product Thumbnail Images
Automatic Compression of Images
Ability to Zoom In on Product Photos
Automatic Resizing of Resources to Dynamically Add More CPU, RAM, and Disk Space When Needed
Stores Monitored 24 Hours a Day
30-Day Money Back Guarantee
Free Smart Monitoring
Nexcess is also continually adding to their managed WooCommerce hosting plans. Now, with all of Nexcess' WooCommerce hosting plans, you get their Sales Performance Monitor. It's an outstanding feature that alerts online store owners when there are possible abnormalities resulting in disappearing or slower sales.
The Sales Performance Monitor runs in the background and detects issues based on sales trends. No configuration is required. Alerts are automatically sent to your WooCommerce inbox and emails are sent to your store's admin.
Also included with your WooCommerce hosting plan is the Nexcess Plugin Performance Monitor that runs every night and informs you if some plugin is dragging your site down.
And, the Nexcess Sales Performance Monitor, a metrics tool that watches your revenue, alerts you if your sales suddenly drop.
Nexcess StoreBuilder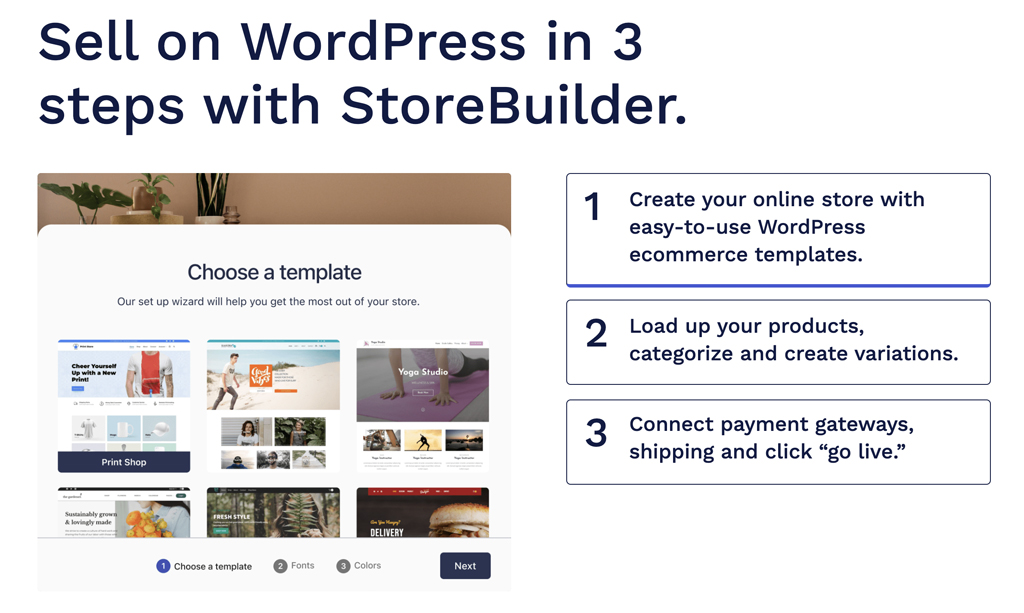 For first time online store owners, Nexcess offers their Store Builder option plan that is an excellent way of simplifying and streamlining the process of getting your Ecommerce site online. The Store Builder walks you through the onboarding process:
Deploying Your WooCommerce Site
Setting the Look and Feel of Your Website
Importing Store Content
Adding Your Products
Setting Up Payment Processing
Setting Up Shipping
Connecting Your Domain
How Does Nexcess StoreBuilder Compare to Shopify, Wix, and SquareSpace?
StoreBuilder makes Nexcess an even better choice for your online stores compared to Shopify, Wix, and SquareSpace. Here's why:
StoreBuilder has Lower Priced Plans
There are No E-commerce Transaction Fees
You Get Unlimited Customization
You Get Full Site Ownership
Superior Customer Support (Based on my own experiences)
Here is a chart from the Nexcess website comparing StoreBuilder to the other platforms: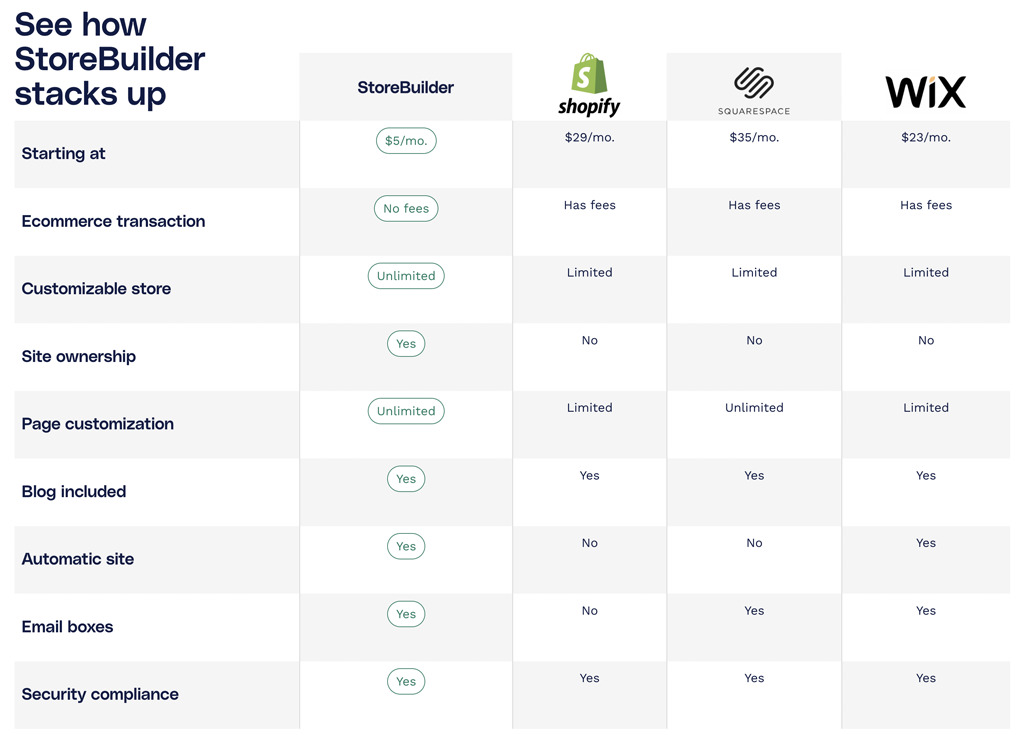 Video: How to Create Your WooCommerce Site with Nexcess StoreBuilder
If you want to see how easy it is to create an E-commerce website with Nexcess StoreBuilder, check out the video I posted above. We go through how StoreBuilder guides you through the process so you can build your WooCommerce site in 1 hour or less!
Recommendation
Nexcess has definitely created a highly impressive Managed WooCommerce Hosting platform. Just as they have taken Managed WordPress Hosting to a new level, their WooCommerce hosting plans now set the standard for premium eCommerce hosting for WooCommerce sites.
What I also like is that Nexcess now offers a Managed WooCommerce Hosting plan for every level of online store. Whether you're just starting out with a new Ecommerce website, all the way up to an enterprise level online shopping experience, Nexcess provides a WooCommerce hosting plan that is the perfect fit.
If you're already established with a WooCommerce site, but you're looking to improve your website performance, then I would strongly recommend you check out Nexcess. Remember, you get a 30-Day Money Back Guarantee.