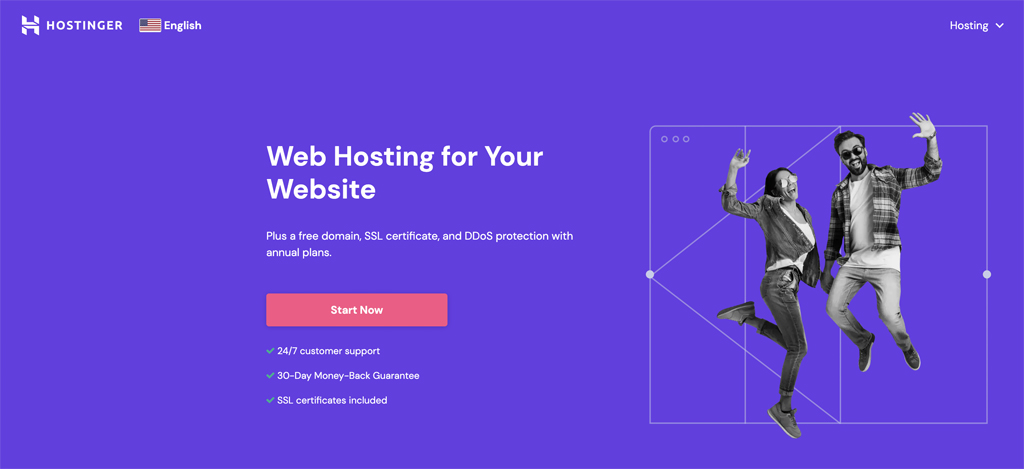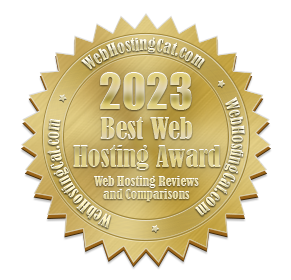 Hostinger has been one of the better budget web hosting choices for several years now. But, is it the right choice for you? Here, in my
Hostinger Review
, we'll go over what you get with their hosting, and how well it performs versus more expensive web hosting plans.
Is Hostinger really good? Let's take a look and see.
Hostinger Plans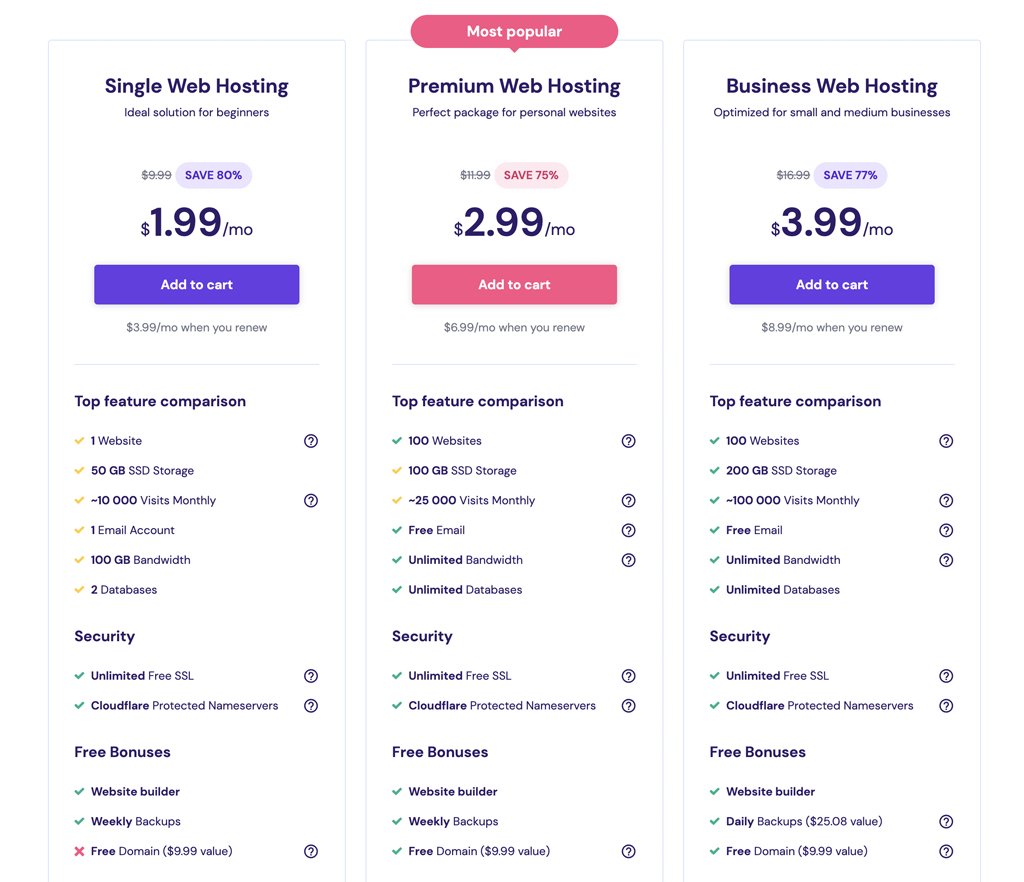 Hostinger has three different hosting plans to choose from:
Single Web Hosting $1.99 mo.
Premium Web Hosting $2.99 mo.
Business Web Hosting $3.99 mo.
Please note that the above prices are for annual multiyear plans. However, even their shorter term hosting plans are very cheap. And, their renewal rates are also more affordable than other hosts.
The Single Web Hosting plan is well-suited for beginners and first time website owners. The Premium Web Hosting plan includes unlimited bandwidth and allows up to 100 websites. You also get a free domain for the first year. And, with the Business Web Hosting plan you get twice as much SSD storage and WordPress staging.
Creating Your Website with Hostinger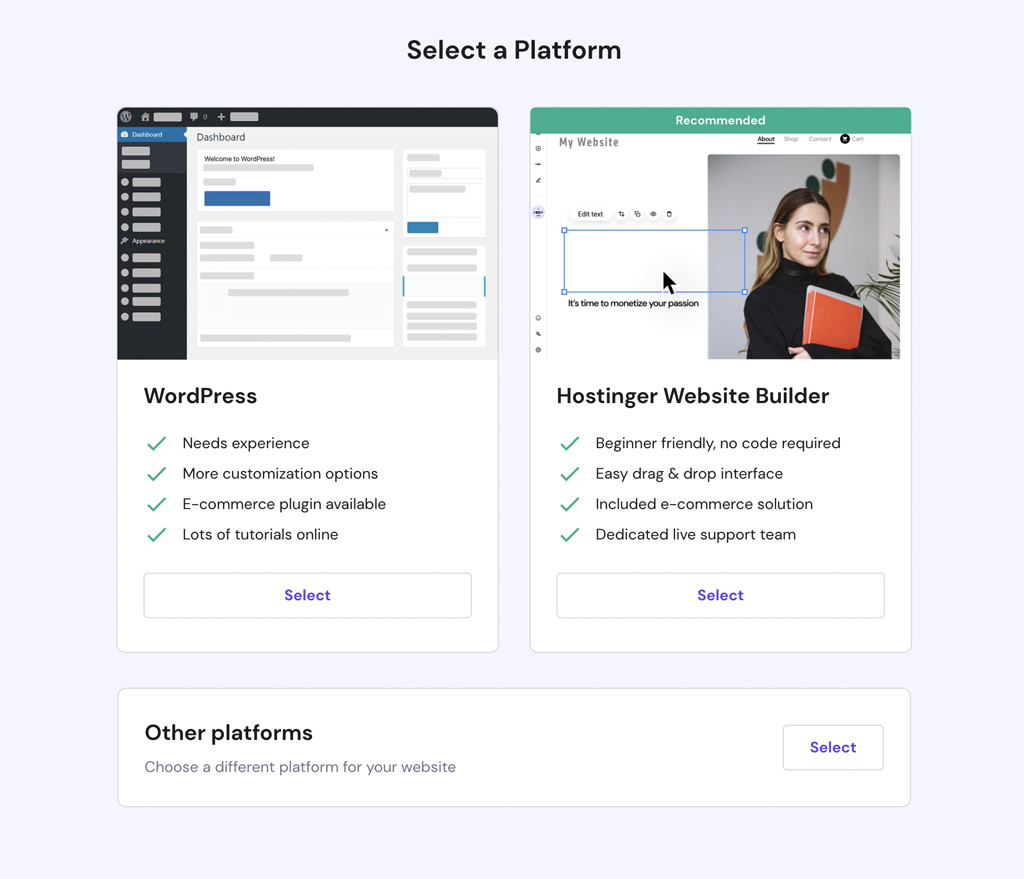 Hostinger has done an outstanding job with simplifying and streamlining the website creation process. I have to admit that I was thoroughly impressed. When you sign up with Hostinger, their wizard will guide you step by step in creating and setting up your website. I was able to create a WordPress website within a few minutes!
Hostinger's website setup process will be especially helpful to beginners. They definitely have one of the easiest website creation features—even for WordPress.
Hostinger Dashboard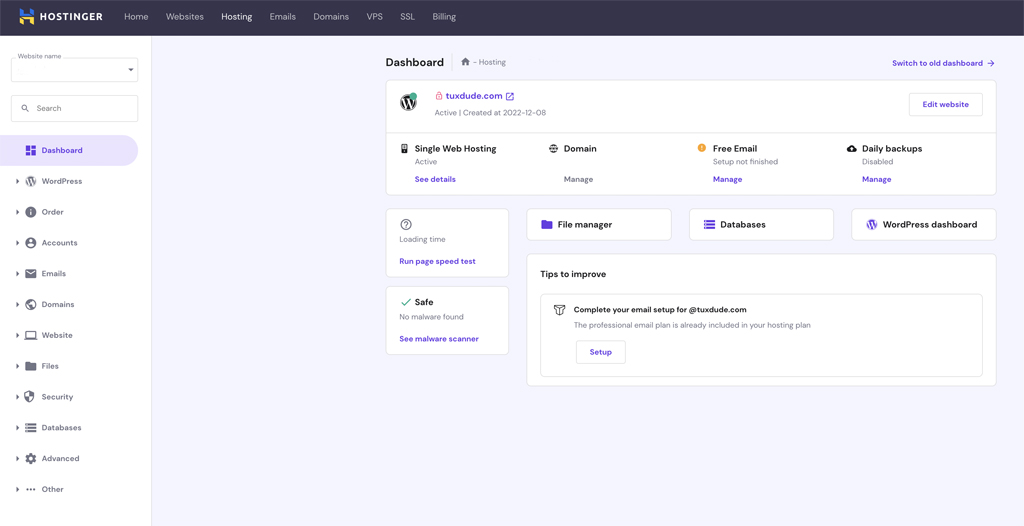 The Hostinger dashboard is very easy to use. At first, there may appear to be a lot to digest, but as you utilize it, you'll find it very intuitive with easy access to all of your website functionality.
WordPress Hosting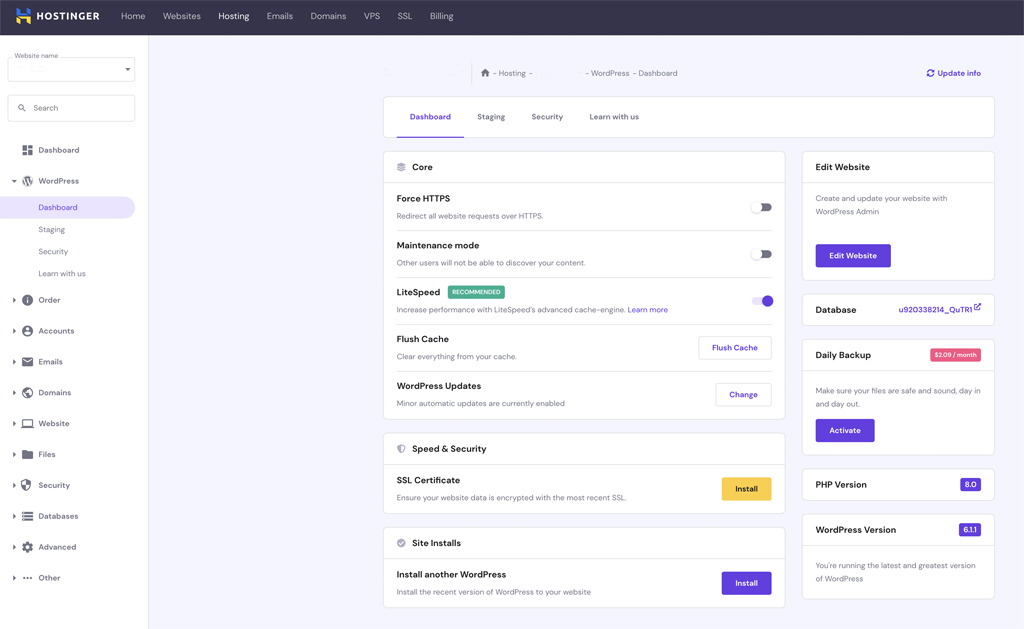 I mentioned above that Hostinger has really made creating a WordPress site easy. In addition to the usual WordPress Admin, Hostinger also provides their own WordPress dashboard that allows easy access to important functionality such as caching, SSL, updates, and security. There's also a built-in Maintenance Mode switch that you can use if you need to work on your website while preventing others from discovering your new content.
You can also access website staging from your WordPress dashboard, however you need to have the Business Hosting Plan to use it.
Overall, Hostinger has done a great job for WordPress users.
Website Security
Hostinger also gets high marks in the security category. I was very impressed with their Auto SSL feature, as my domain got free SSL installation immediately.
WordPress uses can click the Security tab on their dashboard to get a current security status on all of their themes and plugins.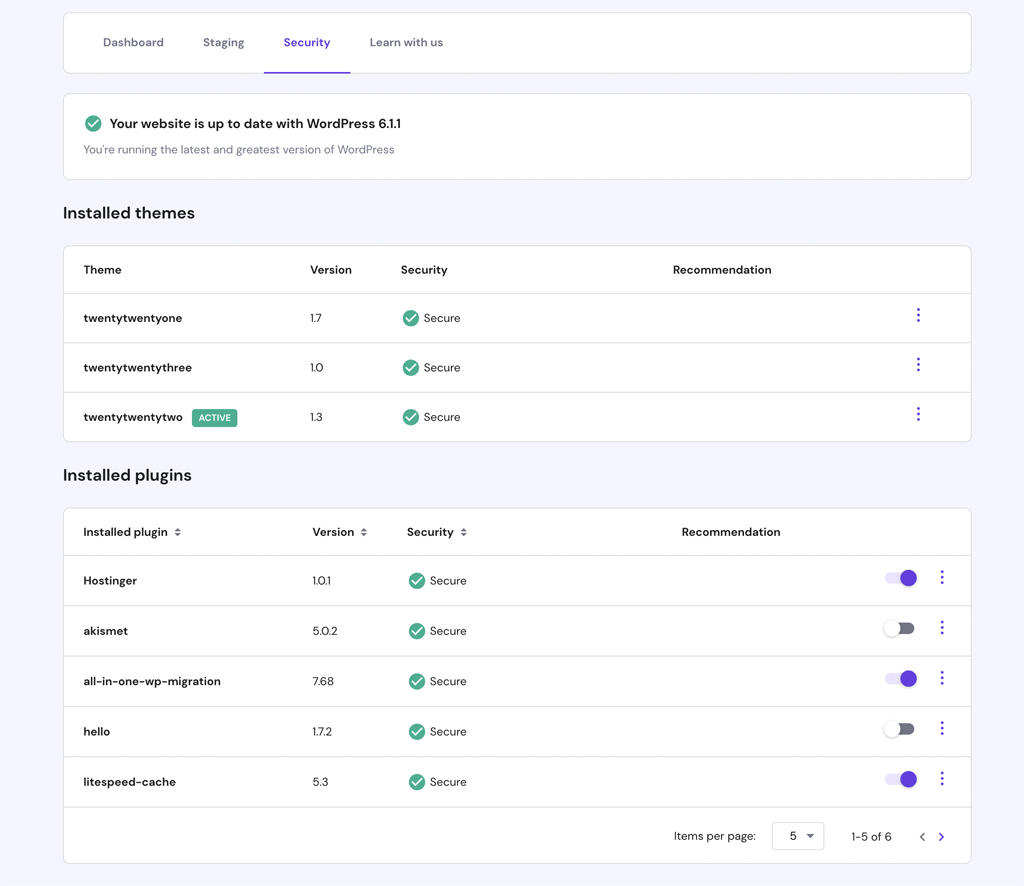 And, Hostinger includes Cloudflare Protected Nameservers for better DDoS protection.
Website Speed and Performance
When it comes to website speed and performance, Hostinger delivers surprisingly excellent results. In our speed testing, Hostinger produced fast websites that rival the speed of some managed WordPress hosting providers. Hostinger posts consistently fast page loading times and impressive core web vitals.
Here are some sample speed test results via GTmetirx:

Customer Support
Hostinger offers 24/7 support, but their chat support isn't fully live chat support. You can type your questions or requests into the chat box, but the stated wait time for a response was 10 minutes. Unfortunately, I didn't get a reply until about an hour and a half later. So, while Hostinger has simplified the hosting process and does include some impressive features, their customer support response times could use some improvement.
The other issue I had with Hostinger's chat support is that it's actually difficult to access it. There isn't a link or button handy anywhere on your dashboard. Even the Contact Us link doesn't take you directly to chat support. It's actually buried somewhere in the knowledge base. Basically, you have to type in some kind of question and eventually you get the chat support option—at least that's how it worked for me.
On the plus side, I did find the Hostinger support agents to be helpful and courteous once I did get a reply. They just need to work on faster response times.
Hostinger Pros and Cons
Pros:
Lower Prices
Lower Renewal Rates
Quick and Easy Website Creation
Easy to Use Dashboard
Custom WordPress Dashboard
Excellent Website Speed
Fast SSL Installation
99.9% Uptime Guarantee
30 Day Money Back Guarantee
Cons:
Daily Backups Require Extra Fee
Difficult to Locate Chat Support Link
Support Response Times Can Be Slow
Conclusion and Recommendation
Overall, Hostinger is doing a great job in providing affordable web hosting. I'm very impressed with the way they have really simplified the process of creating your website. Even WordPress users can use their wizard to quickly create their website. And, Hosting includes great features including fast auto SSL installation, Cloudflare protected nameservers, premium WordPress features, and a 99.9% uptime guarantee.
But, what's really outstanding to me is the website speed you get with Hostinger. They have done a great job combining LiteSpeed technology with advanced caching to produce some very impressive results.
The only area that could use improvement is their customer support access and their chat support response times. Also, it would be nice if they included automatic daily backup without requiring an additional fee. However, because their prices and renewal rates are lower than others, even if you need to purchase daily backups it still won't put a huge dent in your budget.
For those looking for affordable web hosting—and especially first time website owners—Hostinger is a top choice.