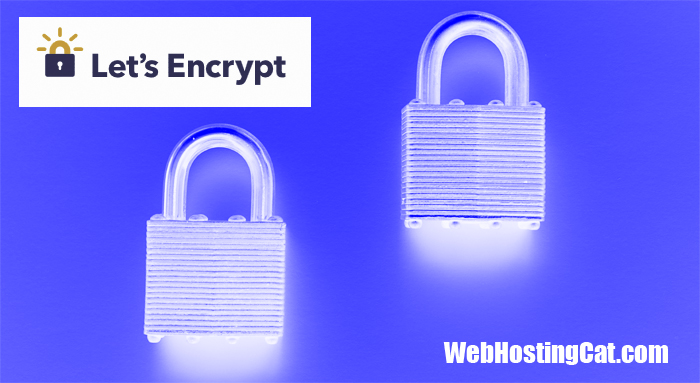 Are you looking for Free SSL? In this article, I'll show you the Best Free SSL Hosting Plans. We'll also go over why SSL is so important and the differences in SSL Certificates. For those of you in a hurry, here is a summary of our Free SSL recommendations.
Best Web Hosting with Free SSL
Implementing SSL for your website has been growing in importance for several years now. At one time, SSL was considered a necessity only for eCommerce sites. However, with Google putting more importance on websites utilizing https, SSL should now be implemented with all types of websites. In fact, SSL will soon be even more important as Google will begin labeling websites that collect personal data without https as unsecure.
In the past, one of the biggest drawbacks to implementing SSL (especially for new websites) has been the cost—in some cases $100 or more yearly. However, with Let's Encrypt SSL certificates, you can utilize https without any additional costs.
What is Let's Encrypt SSL?

The ISRG (Internet Security Research Group) is a non-profit organization that is providing Let's Encrypt SSL/TLS certificates free as a way to establish a more secure web. Let's Encrypt runs a certificate management agent on a web server to automate the process of getting a browser trusted certificate—without the need for human intervention.
Let's Encrypt utilizes a certificate management agent running on a web server, allowing an HTTPS server to be set up and obtain a browser trusted certificate. However, the good news is that you don't have to worry about any of that. Your web host offering free Let's Encrypt SSL will automatically setup the certificate for your domain and in most cases, take care of renewing your certificate when the time comes.
How Does Let's Encrypt Compare to Paid SSL Certificates Such as Comodo, etc.?

Let's Encrypt certificates are great if you simply need SSL for your single domain website. There are no changes in the encryption process. Additionally, some web hosts now offer Let's Encrypt Wildcard SSL.
While Let's Encrypt SSL is the perfect choice for many websites, there are advantages and disadvantages to using their free SSL certificates. The big benefits are that you can get Let's Encrypt SSL free from your web host. And, they will automatically install the SSL on your domains.
However, Let's Encrypt is not generally recommended for eCommerce or highly sensitive information sites. In these cases, it's best to go with a paid premium certificate from a company such as Comodo or GeoTrust.
While free Let's Encrypt SSL certificates may not be the perfect fit for everyone, for many new website owners, it's the ideal way to secure their websites economically.
Best Free SSL Hosting Recommendations
If you're looking for the Best Free SSL hosting, here are our top recommendations. I personally use these web hosting companies that include free SSL with their hosting plans. More and more web hosts are including Free SSL these days. However, there is a big difference in which web hosting company you choose.
A2 Hosting


A2 Hosting is really outstanding in many ways. I use A2 Hosting and I've always been completely satisfied with their service and support. Speed and security are two areas that A2 Hosting really focuses on. Their Turbo and Swift servers along with the A2 Optimized environment produce fast performing websites with fast loading times.
On the security side, A2 Hosting automatically installs Let's Encrypt SSL on your domains, so you don't have to worry about it. Plus, A2 includes their proactive perpetual security with dual web hosting firewall, security monitoring, virus scanning, and brute force defense.
A2 Hosting Security Features:
Free Let's Encrypt SSL
Perpetual Security
24/7 Security Monitoring
Brute Force Defense
Dual Web Hosting Firewall
Virus Scanning
Server Hardening
Patchman Enhanced Security Tool
Optimized Enhanced Security for WordPress
Quadruple Redundant Network
24/7 Network Monitoring
Server Rewind Backups
Redundant Power by UPS Diesel Generator
WP Engine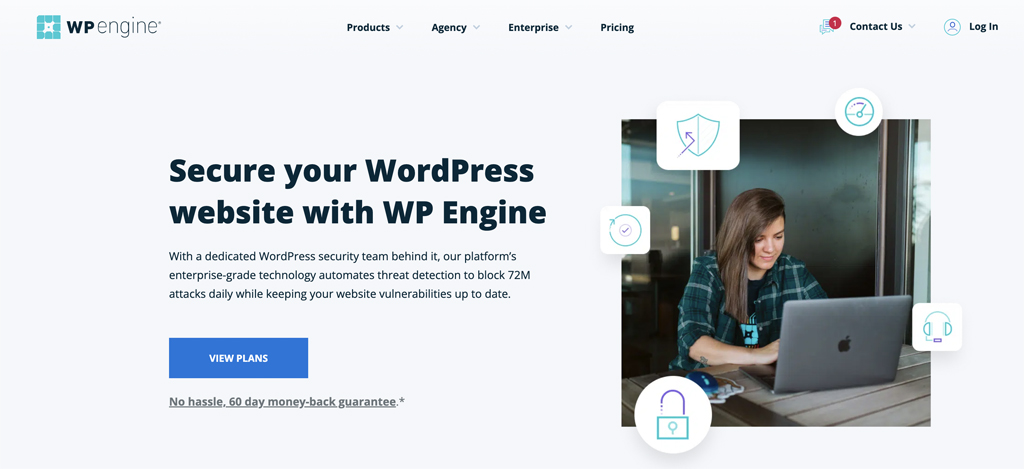 If you need managed WordPress hosting and free SSL for your mission-critical WordPress websites, then I would recommend checking out WP Engine. WP Engine has been the standard for managed WordPress hosting for many years now—and for good reasons!
WP Engine provides outstanding website performance, expert and responsive customer support, plus all the premium features you need for WordPress sites—especially when it comes to security. WP Engine includes free Let's Encrypt SSL certificates that they install for you. And as a WP Engine customer for years now, I've never had any issues with the SSL auto renewal process.
WP Engine Security Features:
Free Let's Encrypt SSL
Proactive Threat Blocking Security
Automatic Updates
Multi-Factor Password Authentication
Automatic Daily Backups
Activity Log and User Permissions
Global Edge Security Available
GreenGeeks


While GreenGeeks has been the industry standard for green web hosting powered by 300% renewable energy, they have revamped their shared hosting platform to include many improvements for speed and security. For quite a while they didn't offer Let's Encrypt SSL. But one of the reasons for that is they were waiting for the availability of Let's Encrypt's Wildcard SSL. So now along with their excellent hosting and support, you can also get wildcard SSL at GreenGeeks.
GreenGeeks Security Features:
Let's Encrypt Wildcard SSL
Pro-Active Server Monitoring
Real-Time Security Scanning
Linux Secure File System
Advanced Threat Analysis
Hosting Account Isolation
InMotion Hosting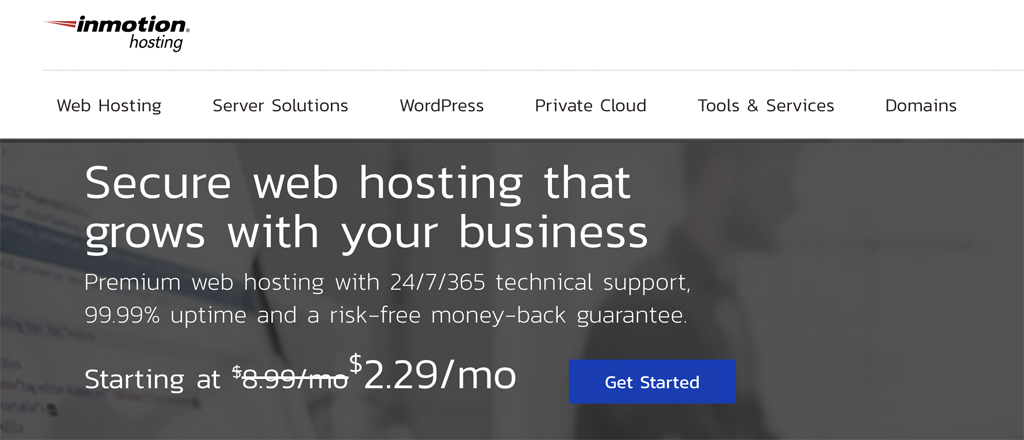 If there's one web hosting company that I've recommended over the years, it's InMotion Hosting. I've been a customer of InMotion longer than any other hosting company. And for all of these years, InMotion Hosting has done an outstanding job hosting my websites. Along with fast performing websites, great features, and always helpful and responsive support, InMotion has always included top security features—including Free SSL.
Unlike the other web hosting companies we're featuring here that offer Let's Encrypt SSL, the free SSL certificates InMotion Hosting provides are cPanel AutoSSL from Comodo. AutoSSL and Let's Encrypt SSL are very similar and there really isn't an advantage of one over the other. What I can report is that InMotion does a great job with free SSL and the AutoSSL installation and renewal processes have worked flawlessly for me.
InMotion Hosting Security Features:
Free Comodo AutoSSL Certificates
Hack and Malware Protection
Safe Application Roll-Back
Spam Experts
DDoS Protection
UltraStack Optimized Servers