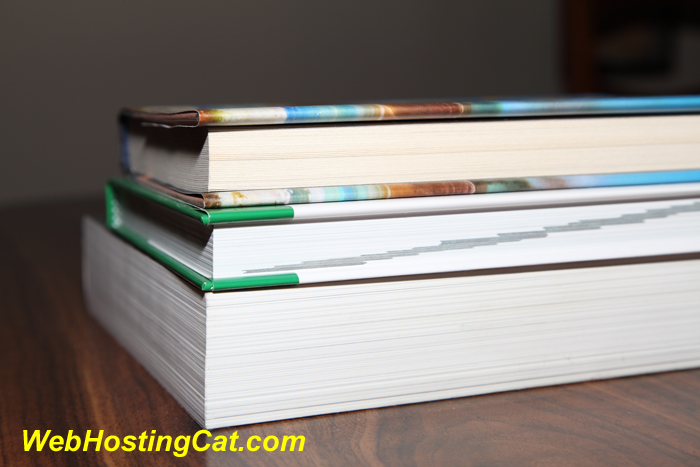 If you're a book author (as opposed to authors of other types of publications) and looking for web hosting, there are some additional factors to consider. While web hosting for other types of artists may also be adequate for you, I would encourage you to take into account the following items. I have a number of friends who are authors, and in corresponding with them, I've been able to determine some of the key features they're looking for. Choosing a web host that saves time and allows them to focus more on their writing, editing, and proofreading instead of getting their website online would be the general primary goal.
| Web Host | Price | Features |
| --- | --- | --- |
| A2 Hosting | $3.92 mo. – $9.31 mo. | Optimized Page Speeds |
| Bluehost | $2.95 mo. – $5.95 mo. | WordPress Hosting for Beginners |
| GoDaddy GoCentral | $5.99 mo. – $19.99 mo. | Website Builder |
| InMotion | $3.99 mo. – $13.99 mo. | Max Speed Zone Technology |
| SiteGround | $3.95 mo. – $14.95 mo. | Managed WordPress Hosting |
| Wix | $11 mo. – $29 mo. | Website Builder |
| AWeber | $19 mo. | Email Marketing |
Here are some of the specific website requirements for authors:
Inexpensive Solution
Easy to Put Together and Maintain
Blogging Vehicle for Driving Traffic to Website
Promotion and Marketing Avenues
Communication Channels with Other Authors
Email Newsletter Signup
For example, if you're an author that doesn't currently have blog but want your own website to promote your books, you'd probably be best off with one of the quick-start web hosting options that can create your site with minimal effort from you. Or, say you currently have a blog on WordPress.com but now you want to have a blog with your own domain name with a WordPress.org standalone website, then your best bet would be to look for a quality WordPress hosting plan that allows easier conversion from WordPress.com to WordPress.org.
With so many web hosting options available, I've divided our recommendations into separate categories that best matchup to the above requirements. Keep in mind that there is some overlap when it comes to hosting plans that include the features above. And, there are multiple options for each category.
Quick and Easy Websites with Website Builders:
If you're looking for the quickest and easiest way to get a website up and running for promoting your books, the good news is that these days you can opt for a website builder instead of going with a traditional full web hosting plan. Now, there are some trade-offs, so you may want to get a hosting plan after all. But if a quick and easy website is your goal, here are two of my favorite website builders.
Wix definitely has some of the best looking website templates to choose from. While you can create many different types of sites, Wix is best suited for someone that wants a simpler website consisting of a few pages that allow you to promote and advertise your work.
GoDaddy's GoCentral website builder is another alternative to Wix that is great for basic website creation. I actually find working with GoCentral a bit easier than Wix. However, the websites aren't as visually appealing as the ones you create with Wix. So, it's a trade off between simplicity and design.
For Hosting a WordPress.org Site:
WordPress is by far the best blogging platform available. Whether you're looking to start a new blog or convert say a WordPress.com blog, there are some excellent choices for hosting. Many authors already have a blog with Blogger or another free blogging site. If you're currently using WordPress.com, the logical upgrade is to get your own domain and utilize the WordPress.org software to create a separate website just for you. In these cases, you're best off with a web host that specializes in WordPress hosting. There are plenty of choices here starting from web hosting companies that simply provide access to the WordPress software together with excellent customer support, all the way up to managed WordPress hosting plans that will do most of your maintenance tasks while providing expert WordPress support staff.
For WordPress website hosting, SiteGround and Bluehost are two of my favorites—and, both are also recommended by WordPress.org.
While SiteGround is probably the better choice for experienced WordPress users, Bluehost is a bit better suited for WordPress newbies. Both Bluehost and SiteGround provide guided features for creating your WordPress site, the customized WordPress dashboard that you get with Bluehost includes access to more features and is a bit more intuitive to use.
Like SiteGround, Bluehost also provides excellent website performance and very responsive customer support. While Bluehost doesn't include some of the advanced features you get with SiteGround, it is less expensive.
For Faster Downloads:
Many authors are currently selling their books through amazon—sometimes even offering free download promotions. With your own website, you can certainly include links to your products on Amazon. If you'd also like to provide sample downloads or want to utilize other multimedia files, then download speed becomes even more important.
It's often difficult to measure web hosting speeds for everyone. But location does play a significant role in download speeds. Ideally, you want your server to be as close as possible to whoever is downloading the material from your website. Content delivery networks are now playing a big role in decreasing download times—however purchasing a web hosting plan that includes a CDN will usually cost much more. As an alternative, you can look for a web host with multiple data centers.
InMotion Hosting employs their Max Speed Zone Technology with data centers on both the West and East coast that can greatly reduce file download times. I've used InMotion for years and have never had any problems with speed. A2 Hosting is another excellent choice as they specialize in fast website hosting and WordPress. Their hosting plan includes a content delivery network, and their optimized hosting environment can speed up your website by reducing your page loading times.
Both InMotion and A2 Hosting offer multiple data center locations you can choose from. And with A2 Hosting, you can actually test your upload and download speed before you sign up. Just go to this page and select the data center you want to test out. You can try downloading and uploading. It's a great way to find out which data center to choose if you're not sure.
For Communications and Email Signup:

Once you get your website up and running, you'll want to start building a marketing list to further promote and sell your work. There are a number of good email marketing services to choose from. Personally, I like and use AWeber. Once you create your email list, you can easily integrate it with your website to start collecting email addresses and building your list. You can try out AWeber for free for a month. Here's the link here.
For Multiple Websites:
If you happen to write about diverse subject areas, you may want to setup separate websites. If you're looking for web hosting to handle more than one site, check out my article on the Best Web Hosting for Multiple Domains.
Your Own Books Deserve Your Own Website
Since you've put in a lot of work to author your books, it makes sense they deserve to be promoted from your own website. Having your own site can give you and your work greater exposure and more professionalism. And, no matter how simple or sophisticated your website needs to be, there are plenty of excellent choices out there to purchase quality web hosting at all price levels.