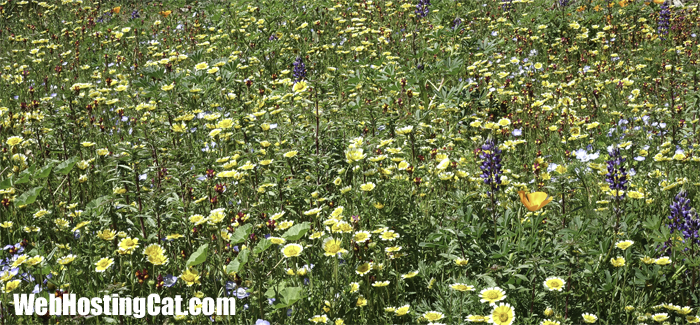 I think all of us want to be healthy and happy in our daily lives. So, it's not surprising that health and wellness is the focus of a growing number of websites. Whether your site involves exercise and yoga, diet, medical care, or just enjoying life, here are some tips on creating your website. We'll also cover what you should know when looking for web hosting. And, we'll give you our recommendations for health and wellness website hosting.
Building a Health and Wellness Website
Blogging
Community Forum
Email Marketing
Ad Friendly
eCommerce Ability to Sell Products Online
Although the category of health and wellness can include a variety of interests, you always want to create a sense of community as well as share as much information with your audience as you can. Including a blog with your health and wellness site is an excellent way of providing useful content for your readers as they get to know all about you and your business. Another useful feature is to include a forum where your users can ask questions and exchange ideas and information. And, if you want to sell your products or services online, you'll want to make sure your website platform is ad-friendly as well as having the ability to build an online store.
Web Hosting Considerations
If your main goal is to be a health and wellness blogger, then I'd definitely recommend you look for a WordPress web host. Besides being the best blogging platform, WordPress also gives you the ability to include forums and email marketing. If your website is more about brand awareness or selling products, then it probably makes more sense to look at a website builder solution, which can greatly speed up the site creation process. You'll be able to quickly get your website online, and setting up your online store will be easier. If you have multiple businesses or separate areas of your business that require more than one website, you should definitely consider one of our recommendations for multiple website hosting.
Web Hosting for Wellness Coaching
If you're a health and wellness coach, the primary focus for your website is to provide helpful lifestyle information for your audience and to let them find out more about your expertise and experience. While you could opt for one of those website builder services like Wix or SquareSpace, I would recommend you go with a traditional web hosting plan and use a platform like WordPress. You'll have a lot more control over your wellness website, and you can save some money as well.


GreenGeeks has been predominantly known for their excellent environmental-friendly web hosting services. When it comes to green web hosting, GreenGeeks is tops. However, what you might not be aware of is that GreenGeeks is also committed to the success of their customers. That means you get great features, fast performing websites, and responsive customer support.
GreenGeeks is not only a global sponsor of WordCamp conferences around the globe, but they're also one of the best choices for WordPress hosting. And now with their Quick Launch Wizard, you can create a WordPress wellness website much faster and easier!


A2 Hosting is another great and affordable web hosting choice for your health and wellness websites. What I really like is A2's optimized WordPress environment for better speed and security. And unlike other web hosts, A2 Hosting includes advanced features such as website staging, automated backups, and proactive security monitoring that cost much more money elsewhere.
If you just need a more basic type of website, you can also use the A2 Hosting website builder that generates nice looking sites.


Bluehost is probably the best-known web host of these three. And they are also recommended by WordPress.org. Along with GreenGeeks (see above) Bluehost is my other top recommendation if you're looking for the easiest and quickest way to create and get your WordPress wellness site up and running.
Not only is creating your website easy with Bluehost, their customized WordPress dashboard is one of the easiest to use.
Web Hosting for Wellness Products
If you need a website for selling wellness products, there are some great options for creating a quick Ecommerce site. Below, I've listed two options for building a quick and easy online store, as well as two options for traditional web hosting.


Shopify is one of the best choices for basic Ecommerce websites. Shopify provides what you need to get your online store up and running. Starting with their impressive website templates, you can build your online wellness websites in a fraction of the time it used to take to setup an Ecommerce site.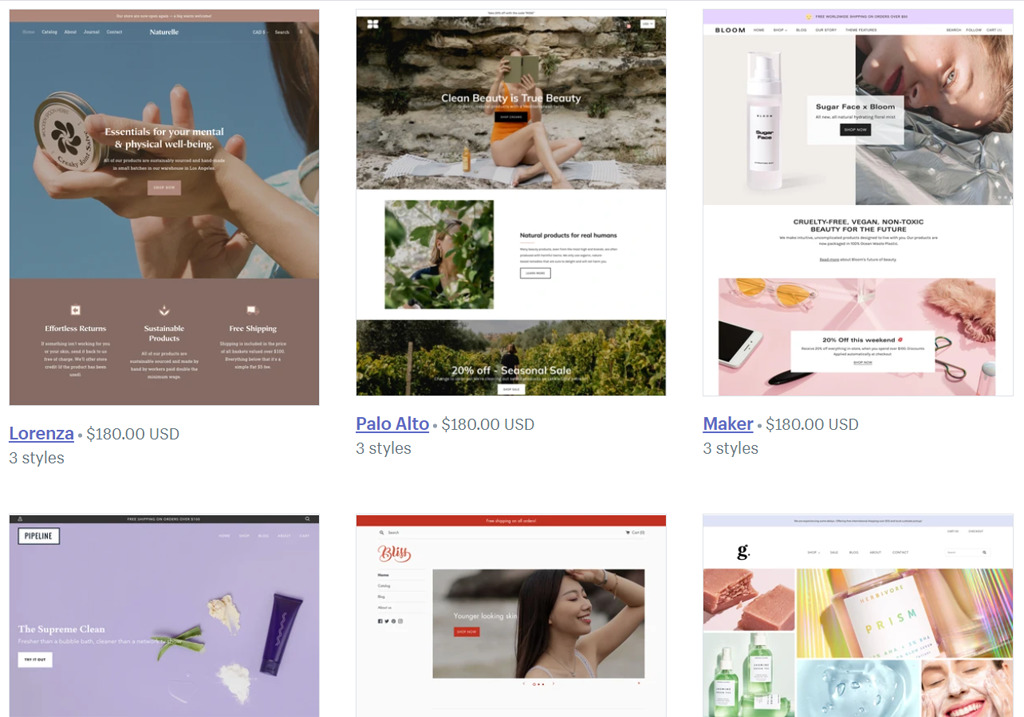 While website builders from hosts like Shopify and GoDaddy are fine for basic Ecommerce websites, if you want more control over your health and wellness online store, then I would recommend you consider going with WordPress and WooCommerce. Using WooCommerce as your online store platform, you get the benefits of WordPress along with a more flexible Ecommerce store tool.
If you're comfortable with building your own WordPress/WooCommerce website, then I would recommend going with a host such as InMotion Hosting. You'll get excellent web hosting and save some money too.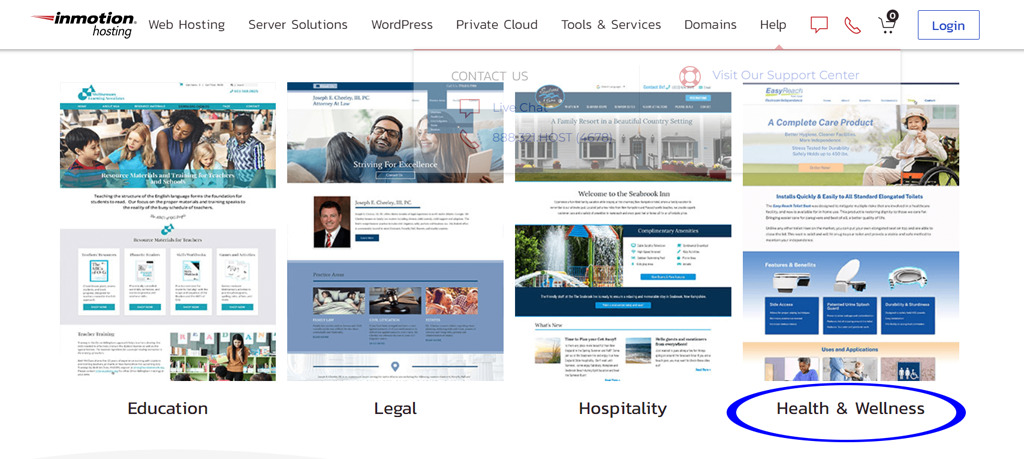 If you want a WooCommerce site but need some additional help, then I recommend choosing a managed WooCommerce host such as Nexcess. With Nexcess' Managed WooCommerce Hosting, you'll get great website performance and expert support.
Email Marketing
Whether you decide to choose a website builder or web hosting, it's very important that you start building your email marketing list as soon as possible. Email remains one of the best ways of converting sales. And with the right email campaign, you can build more trust with your audience and increase the chances of them purchasing your health and wellness products and services.
There are a number of great email autoresponder services on the market. Personally, I use AWeber. You can easily integrate your AWeber lists with your WordPress site or a website you've created with Wix or GoCentral. Best of all, you can try out AWeber for free for a month to see how well it works for you.
Here is a link to a free guide from AWeber with email templates you can follow: