How does SiteGround compare with Pressable? If you're looking for WordPress hosting, this comparison of SiteGround vs Pressable will show how they match up when it comes to all the important features of a managed WordPress hosting plan. While SiteGround is the more affordable hosting option, Pressable also provides a lot of value with respect to the features included with their hosting plans. Let's see which of these top WordPress hosting providers is the better choice for you.
SiteGround vs Pressable Details

| Category | SiteGround | Pressable | Comments |
| --- | --- | --- | --- |
| Setup | | | Pressable's provisioning time is superior. |
| Control Panel | | | Tie. Both control panels are simple and easy to use. |
| Data Centers | | | SiteGround has 5 data centers on 3 different continents. |
| Website Speed | | | See Below |
| Security Features | | | SiteGround offers Hack Alert Monitoring, plus proactive server monitoring and artificial intelligence Anti-Bot system to stop brute force attacks. |
| Data Backup and Restore | | | SiteGround includes automatic data backup with your hosting plan. You can restore from the past 30 days. And, they now include a manual backup option. |
| Automatic Updates | | | SiteGround includes automatic updates for both WordPress core and plugins. |
| Servers | | | |
| Network | | | |
| WordPress Development | | | Pressable includes website cloning, development and production modes, as well as the ability to grant collaborator access. |
| SSL | | | Tie. Both provide Free Let's Encrypt SSL. |
| Resources | | | |
| Staging | | | SiteGround provides true website staging with an easy way to move changes from staging to production. See Below. |
| Customer Support | | | Pressable currently offers better one on one support. |
| Money Back Guarantee | | | Tie. Both offer a 30 Day Money Back Guarantee. |
| Price/Value | | | Pressable has feature-packed hosting plans at all price levels. |
Website Speed and Performance
Both SiteGround and Pressable rate very high when it comes to website speed and performance. The optimized WordPress environments you get with both of these hosts are excellent and allow your sites to run fast and efficiently.
This category is very close when comparing both hosts. In our testing, Pressable posted slightly faster results, so they get a slight advantage here.
Here are some sample speed test results for Pressable: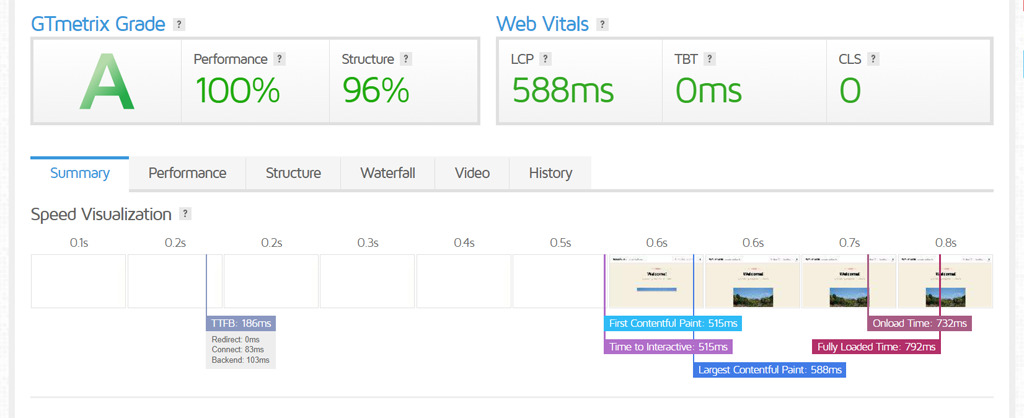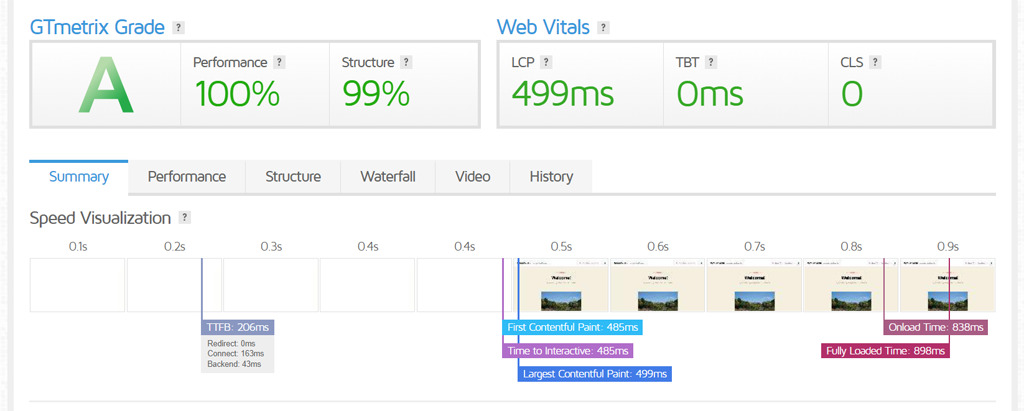 Website Staging
Technically, both SiteGround and Pressable include website staging with their hosting. Here however, SiteGround has a clear edge. With SiteGround, you get true website staging where you can create a staging copy of your site with a single click, as well as push your changes out to your live website—again with one click. SiteGround also creates a backup copy of your live site in case you need to revert back to that version.
Pressable includes website cloning that allows you to easily duplicate your live website. However, in order to copy your changes back to your live website, you need to create a new version of a live website and then switch your domain over to this new site. It's definitely not as streamlined as we'd like.
Data Backup and Restore
SiteGround and Pressable both offer automated data backups and easy data restores. SiteGround allows you to restore your data from the last 30 days of backups, while Pressable provides the last 16 days of backups. Also, SiteGround provides an easier way to make on-demand data backups. So, in this category SiteGround also has an advantage.
Because SiteGround's data backup and restore features are more streamlined, requiring less work on your part, they are the winner in this category as well.
Customer Support
Both SiteGround and Pressable pride themselves on providing outstanding customer support. For years, we've written about SiteGround's rigorous training that their customer support team members go through. They have always been one of the best when it comes to responsiveness and issue resolution.
Lately however, we've received reports that SiteGround has changed their support policies and that they prefer not to handle specific website application issues.
Pressable continues to offer expert WordPress support from the time you sign up and they have expanded their live chat support to be more responsive. While it's still a close call in this category, we would now give the edge to Pressable.
How Does SiteGround Compare with Other Web Hosts?
SiteGround vs A2 Hosting
Comparing A2 Hosting and SiteGround is an extremely close call. They both provide many unique features that provide outstanding web hosting performance…
SiteGround vs Bluehost
SiteGround and Bluehost have many similarities within their web hosting offerings. SiteGround's and Bluehost's hosting plans are also very affordable…
SiteGround vs DreamHost
SiteGround and DreamHost both offer many different types of web hosting plans. This particular comparison will look at each of their Shared Hosting plans…
SiteGround vs GoDaddy
SiteGround and GoDaddy both offer a wide variety of web hosting services. They have hosting plans that are suited for experienced and less experienced webmasters…
SiteGround vs HostGator
SiteGround and HostGator both offer a similar lineup of web hosting plans. I've been a customer of both companies, so I've got first-hand experience using their services…
SiteGround vs InMotion Hosting
SiteGround and InMotion Hosting are two of the best web hosts you can find. As a customer of both of these web hosting companies, I've experienced first-hand excellent service and outstanding support…
SiteGround vs InterServer
Here's our comparison of two impressive web hosts that are both great for multi-website hosting. I personally use both SiteGround and InterServer, so I can give you a first-hand account of the advantages both have to offer…
SiteGround vs iPage
SiteGround and iPage both offer many different web hosting plans and services. In this comparison, we take a look at how their Shared Hosting Plans stack up against each other…
SiteGround vs Liquid Web
How does SiteGround compare with Liquid Web? In this comparison of SiteGround vs Liquid Web, we see how well a more budget priced WordPress hosting option matches up with one of the top premium managed WordPress hosting solutions…
SiteGround vs Namecheap
While SiteGround and Namecheap both provide great web hosting plans (I use both), they're definitely suited for different types of website owners…
SiteGround vs WP Engine
For managed WordPress hosting, these are two of the best choices available. So, let's see which one is better suited for you…
How Does Pressable Compare with Other Web Hosts?
Pressable vs Bluehost
In this comparison of Pressable vs Bluehost, you'll see which of these web hosts is better suited for your particular WordPress site. Bluehost is recommended by WordPress.org, but Pressable has become a very respected hosting provider…
Pressable vs DreamHost
DreamHost is one of the hosting companies recommended by WordPress.org, and they have continually improved their DreamPress WordPress product since its debut. However, Pressable has become one of the more impressive WordPress hosting options…
Pressable vs InMotion
InMotion Hosting has long been a favorite and one of my top recommendations for web hosting. Meanwhile, Pressable focuses solely on WordPress and has become one of the better options if you're looking for a great combination of value and features…
Pressable vs WP Engine
In this comparison, we take a look at how a growing WordPress hosting provider (Pressable) matches up against an industry standard in managed WordPress hosting (WP Engine). Which one is better for individual websites? Which is better for WordPress developers and agencies…
Recommendation
Our recommendation has changed since our initial comparison on SiteGround vs Pressable. SiteGround was previously the winner, however for most WordPress hosting situations, we would now recommend Pressable.
While SiteGround is still a quality WordPress hosting provider, and is still superior when it comes to website staging and automatic backups, their price increases and customer support changes now make Pressable the better choice overall.
Although it is a close call, Pressable is the overall winner here. See our Pressable Review Ratings below: