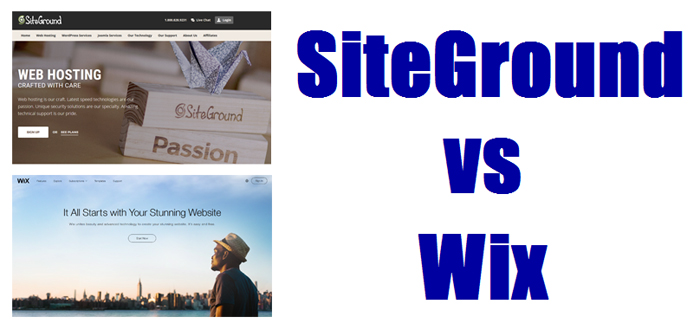 How does SiteGround compare with Wix? This comparison between a traditional web hosting plan and a website builder package takes a look at SiteGround's Managed Hosting plans versus Wix's website builder plans.
SiteGround vs Wix For Blogs
For bloggers, SiteGround is definitely the better choice here. With SiteGround, you get managed WordPress hosting features at shared hosting prices. SiteGround is recommended by WordPress.org and is one of the best web hosts that I use for WordPress sites. And with SiteGround's SuperCacher technology, your WordPress blogs will load super-fast.
Although you can add a blog to your Wix website with their blogging app, there is a reason why WordPress is the most popular platform on the web. For blogs, SiteGround is the winner.
SiteGround vs Wix For eCommerce Websites
As we've seen with some of our other Wix comparisons, when you're deciding between a web hosting plan and a website builder plan, the big tradeoff is flexibility and control versus easiness and quickness. With SiteGround, you can choose to use one of the many available eCommerce applications available in cPanel. You can also opt to use a content management system such as WordPress and add an eCommerce component via WooCommerce. These options give you a great online selling vehicle, however they can be more tedious to use if you don't have any eCommerce experience.
With Wix, you can opt for their eCommerce Website package that includes everything you need to more quickly and easily build your eCommerce site. Because your Wix online store website includes features such as shopping cart, payment process, shipping, etc., it makes the process of creating an eCommerce site much easier.
SiteGround vs Wix For Small Business Websites
For non-eCommerce sites, there is also the tradeoff you have with online store sites. Using a traditional web hosting plan such as those from SiteGround allows you many more options for creating your business site. And it's also more economical as your web hosting package includes many features that you'd have to pay extra for with Wix. I also prefer the website speed and performance you get from SiteGround.
Again, the advantage with Wix is that you can more quickly and easily create your business website. For beginners or those that need a more basic website for their business, Wix is the better choice.
If your business website will include substantial content where ownership and control will be more of an issue, then I would recommend going with SiteGround.
SiteGround vs Wix Comparisons
| Features | SiteGround | Wix |
| --- | --- | --- |
| Easy Site Creation | | |
| Website Speed | | |
| Resources | | |
| Site Security | | |
| Customer Support | | |
| Transferability | | |
| Value | | |

SiteGround
$5.95 mo.
Unmetered Traffic
Unlimited Websites
20GB Web Space
Free Data Backups
SSD Storage
Unlimited Email
Unlimited Databases
SuperCacher
Free SSL Certificates
Free Cloudflare CDN
Premium Support
WordPress Auto Updates
30 Day Money Back Guarantee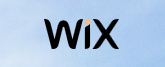 Wix
$8.50 mo.
20GB Bandwidth
20GB Storage
Free Domain
Online Store
$300 Ad Vouchers
Form Builder
Site Booster
Advantages and Disadvantages

Advantages of Using SiteGround
Complete Website Package
Wide Selection of Website Applications
Managed Hosting Features Provided
Great Responsive Support via Phone, Email, and Live Chat
More Control over Your Websites
Able to Move Your Site Elsewhere if Needed
Continuous Technology Improvements
Disadvantages of Using SiteGround
Takes a bit Longer to Get Your Site Online
Requires More Effort on Your Side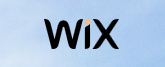 Advantages of Using Wix
Quick and Easy Website Setup
Easier eCommerce Website Creation
Includes Customized Functionality for Businesses
(Photography, Restaurants, Accommodations)
Includes Professional Stock Photo Images
Disadvantages of Using Wix
You're Locked into the Wix Ecosystem
Not as Many Resources Included
Options More Limited
Customer Support Access Not as Good
Recommendation
SiteGround is definitely one of our favorite web hosting companies. They constantly strive to provide the most innovative technology with their hosting services. They are particularly ideal if you plan to use a content management system such as WordPress, Joomla, or Drupal to create your website. With SiteGround, you get a complete web hosting package that also lets you create multiple websites if needed.
Normally, we would point out that Wix is the better choice for those with less web experience. However, because SiteGround provides managed hosting services such as automatic updates and daily backup—combined with some of the best customer support you can get from a web host—it's a different story here.
For this comparison, in most cases we would recommend SiteGround.
See our review ratings for SiteGround below: