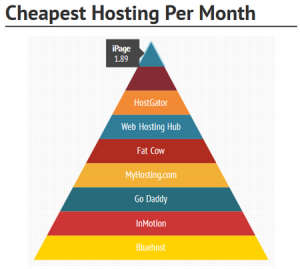 As 2013 comes to a close, I have updated the data for our web hosting comparison charts. And in looking at the numbers, there were a couple of surprises. First, although the social media numbers continue to climb, there wasn't as much of an increase as we've seen previously this year. In fact, in one case, MyHosting.com actually had less Facebook likes than in our previous study. Elsewhere, the numbers of Twitter followers, Google +1s, as well as Facebook likes increased by a seemingly slower rate.
The even bigger surprise was that prices for some of the budget hosting plans have actually increased toward the end of this year. Coincidently or not, the price increases seem to be from those web hosts that have recently started to offer additional services (e.g. VPS, Dedicated Hosting), or that have streamlined their services for an improved customer experience. It will be very interesting to see how hosting plan prices fare in the coming year.
Click here to see the updated web hosting comparison numbers.