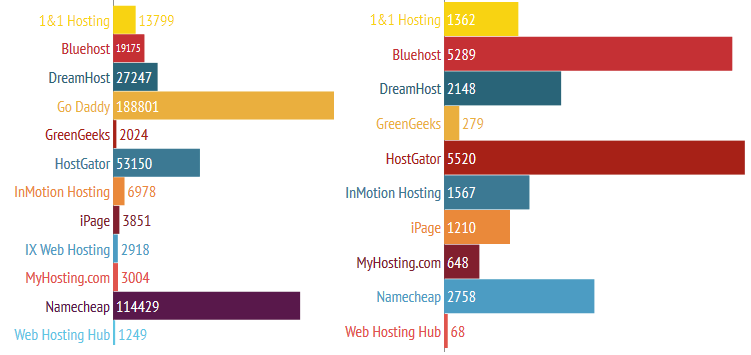 As we've reached the mid-point of 2014, two trends are apparent within the web hosting world. One, WordPress Hosting has become an even bigger focus for most web hosts. And two, simplifying the process of getting your website online is a major goal in attracting more business for web hosting companies.
With WordPress accounting for about twenty percent of the websites online, the previous several months have seen the appearance of WordPress hosting plans from 1&1 Hosting, iPage, GoDaddy, and others. Meanwhile, web.com and 1&1 Hosting continue to lead the way with their ready to use website packages. But the drive for simplicity goes further than that. For example, InMotion Hosting will now pre-install WordPress, Joomla, or Drupal for you when you purchase one of their hosting plans.
We're definitely seeing some of the best prices on quality web hosting these days. Paying low fees of $1.68 mo. to $3.99 mo. will get you solid hosting. And if you pay a little more, you can get excellent business web hosting.
For the most part, the social media numbers are up across the board for web hosting companies—with Twitter and Facebook still significantly ahead of Google+.