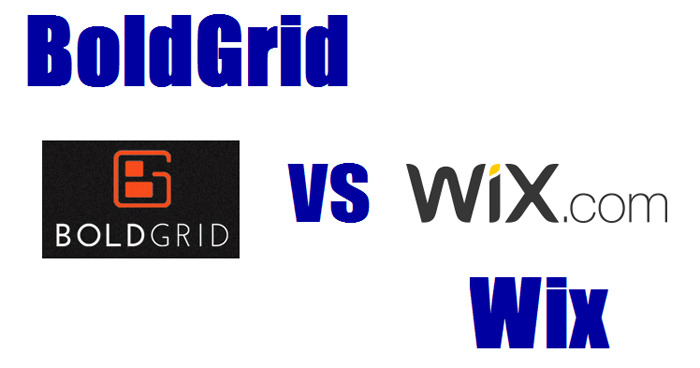 In this comparison of BoldGrid vs Wix, we take a look at two of the best website builder options available. Wix is one of the leaders in the growing category of website creators as opposed to the traditional web hosting providers. BoldGrid, originally developed by InMotion Hosting, allows you to easily create your own professional looking WordPress website, yet still get all the benefits of a traditional web hosting plan. Which product should you choose if you need to get a website online quickly? Let's take a look at the pros and cons of each.
With BoldGrid, your website is built on the WordPress platform—the most popular content management system today. BoldGrid lets you choose from a variety of themes when you create your website. You can then use the drag and drop interface to customize the site to your liking. BoldGrid is available from a list of official BoldGrid web hosts that includes InMotion Hosting. A BoldGrid hosting plan includes email, cPanel, and all of the features you would normally expect in a web hosting package.
Wix is tailored for those with no tech skills that need a way to quickly create a website. With Wix, you also pick your template and then make any customizations you want. Their big selling point is that you can get your website for free. While this is true, keep the following in mind. Your free website will have Wix ads on it. And more importantly, this is a bare bones website that does not include your own domain, email, or ecommerce ability. You will have to upgrade to a premium plan for these items. Also, your storage (and in some cases bandwidth) is limited.
BoldGrid vs Wix For Blogs
BoldGrid and Wix both let you incorporate a blog with your website. But because BoldGrid is built on WordPress (the most popular blogging platform on the web), it's the obvious choice here. BoldGrid gives you the benefits of WordPress along with an easier way to create and edit your web pages. For bloggers, BoldGrid is definitely the winner.
BoldGrid vs Wix For eCommerce Websites
Both Wix and BoldGrid can be used to create your eCommerce website. While BoldGrid uses the WooCommerce plugin for online selling, Wix offers a specific website builder plan for eCommerce. We like the flexibility you get with WooCommerce and would recommend using BoldGrid/WooCommerce for larger eCommerce sites. Wix on the other hand is easier to set up for eCommerce. So if you're looking for the easier way to start selling online, go with Wix.
BoldGrid vs Wix For Small Business Websites
For business websites, BoldGrid provides many great looking WordPress themes, and Wix has a ton of attractive templates for many types of businesses. Personally, I would recommend BoldGrid because of the added control you have over your business site. However, if you want the easier way to build your site, then you should choose Wix.
BoldGrid vs Wix Comparisons

| Features | BoldGrid | Wix |
| --- | --- | --- |
| Easy Site Creation | | |
| Website Speed | | |
| Resources | | |
| Site Security | | |
| Customer Support | | |
| Transferability | | |
| Value | | |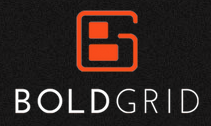 BoldGrid*
Started Business: 2001
BBB Rating: A+
Price: $3.99 mo. – $13.99 mo.
Unlimited Bandwidth: Yes
Unlimited Storage: Yes
Unlimited Email: Yes
Refund Period: 90 Days
Advantages of Choosing BoldGrid:
100% Ownership of your Website
Professional Looking WordPress Sites using Drag and Drop Site Builder
Mobile Optimized Websites
Includes Web Hosting from InMotion Hosting
Max Speed Zone Technology
Free Solid State Drives
Free Domain Included
Free Data Backup
Live Chat Support
90 Day Money Back Guarantee
*When choosing InMotion Hosting.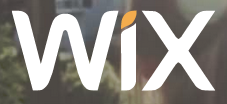 Wix
Started Business: 2006
BBB Rating: A+
Price: $11 mo. – $35 mo.
Unlimited Bandwidth: Premium Plans Only
Unlimited Storage: No
Unlimited Email: No
Refund Period: 14 Days
Advantages of Choosing Wix:
Easy Interface for Newbies
Large Selection of Templates
Recommendation
Personally, in this matchup I prefer going with BoldGrid. I like that you can easily build a professional looking WordPress website—and that you have so much more control as opposed to going with an option like Wix. One of the biggest disadvantages of going with a website package from Wix is that you're basically locked into their system. You can't move your website elsewhere if you want to. Conversely, even though BoldGrid is an InMotion Hosting product, you don't have to use InMotion's hosting. You can actually move your site and use BoldGrid with another WordPress host. Having ownership of your website is a big plus.
The other big negative with Wix is that although it may initially look like you're getting a good deal, you need to be aware that you'll need to upgrade to a premium plan in order to remove ads on your site, get unlimited bandwidth, or create an online store. With BoldGrid, you can get all of InMotion Hosting's top features such as Max Speed Zones, solid state drives, unlimited disk space and data transfer, unlimited email, plus their 90 day money back guarantee.
If you have no web experience and you want the quickest way of getting a website online, then you might want to look at Wix. However, because of the site ownership and other features included, in most cases we prefer BoldGrid for those of you looking for an easy website creation option. See our BoldGrid Review Ratings below.