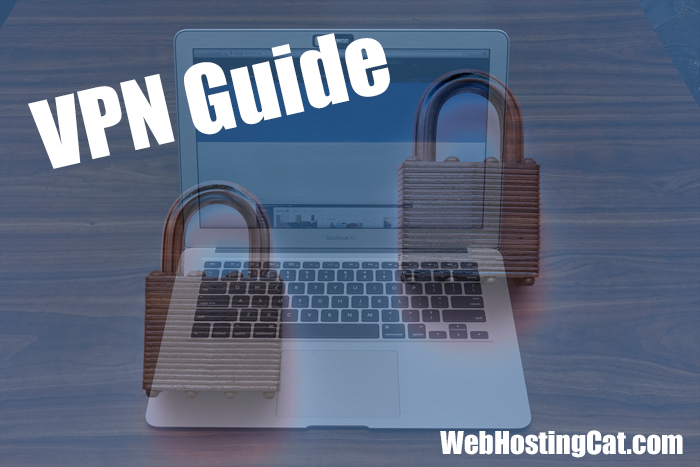 If you're a website owner (or a potential one), then you're obviously going to be spending a lot of time on the internet. But even if you're just a frequent web surfer, your location and personal information could be at risk. With web security being such a big issue these days, more and more internet users are utilizing a VPN (Virtual Private Networks) for privacy and protection on the web.
What is a Virtual Private Network?
A VPN is sort of like a security tunnel or pathway as you utilize a public or shared network. It allows you to keep your location and personal information private. Instead of just using your computer or smartphone to browse and use the web, with a virtual private network you connect to the VPN server first so you then are accessing the internet from that server rather than your own device.
Because you're using the VPN to get to the web, your location information (IP address, etc.) is kept private. And, the data that is sent from your device to the VPN server is encrypted to protect against hackers.
What are the Benefits of a VPN?
Protects Yourself When Using Public WiFi Networks
Browse the Web Anonymously
Your Data is Encrypted
Access Streaming Services from Other Countries
Can Be Used on Multiple Devices (Desktop Computer, Laptop, Smartphone, etc.)
Your Activity is Not Logged
A quality VPN provider will have a network with many VPN servers located in different countries across the globe. You can connect to a server located in your area for better speed. Along with military grade encryption of your data, VPN providers make it a point not to log any of your activities. Therefore, you get privacy and anonymity while accessing the web.
When Would you Use a Virtual Private Network?
So, who should be using a VPN? If you're someone that frequently uses public, unsecure WiFi networks—whether it's at your favorite coffee house or some other location, you really should be using a VPN.
Also, if you want to protect your anonymity while you're browsing the web, then a VPN is what you need.
And, a VPN is also a great solution if you need to access streaming services, such as YouTube or Netflix from other countries.
How to Choose a VPN
So, what should you look for when purchasing a VPN service? Your first thought might be speed. And while I agree that speed is always important, I've found that the VPN providers I've used do an equally good job. I've seen some reviews and comparisons that list actual speed numbers. But the truth is that measuring speed on the web is always a tricky thing. And when it comes to VPNs, the process is exponentially difficult. There are just too many variables to give concrete numbers for everybody.
The key here is you want a VPN that performs fast enough so you don't even realize you're using one. Again, my experience has been that the major (and semi-major) VPN providers do just that. However, what I would look for is a VPN provider that has a good size network that ideally includes servers close to your area. Utilizing a VPN server closer to your location will usually result in better speeds.
Having features such as unlimited bandwidth and server changes are definitely preferred. Again, most VPN providers include unlimited features in their paid plans. However, you are usually limited if you decide to go with a free plan—another reason you should really opt for a premium paid VPN package.
You also want to make sure your VPN includes what's known as a kill switch. With a kill switch, if your VPN connection goes down, your data is stopped from being sent to the internet until your secure connection is re-established. That way your personal data isn't leaked to outsiders.
And, don't forget about customer support. Surprisingly, not all VPN providers offer 24/7 or live chat support. I would definitely look for at least one of these support features.
How to Set Up and Use a VPN
The process of setting up and utilizing a VPN is actually very easy. Most VPN providers offer 1 click installation and activation. You simply download the VPN software once, and then whenever you need to use the web you launch the VPN app.
Here is video I did on installing and using a VPN:


VPN Recommendations
Here are some of the VPNs I've tested out and used. All of these virtual private network providers offer a free trial period so you can test things out to see how they work out for you.
Hotspot Shield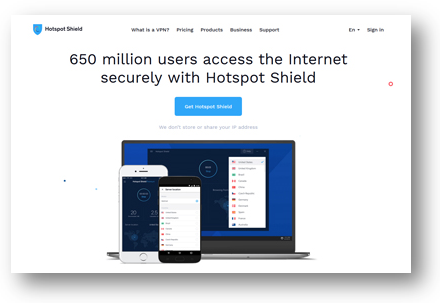 Hotspot Shield has VPN plans for both personal and business usage. They include live chat support and a 45 day money back guarantee.
Click Here to See My Hotspot Shield Review
IPVanish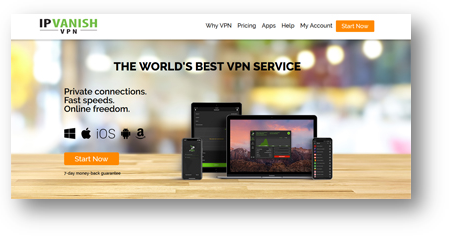 IPVanish has over 1100 VPN servers located in over 60 countries. You can connect up to 10 different devices simultaneously.
Click Here to See My IPVanish Review
Private Internet Access

Private Internet Access has over 3200 servers located in 33 countries.
Click Here to See My Private Internet Access Review
Trust.Zone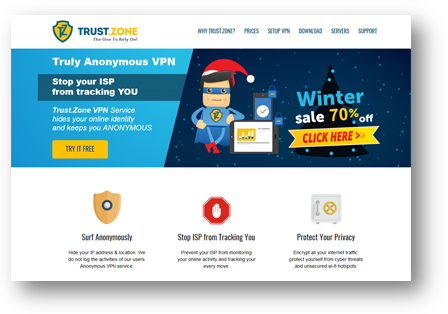 TrustZone provides both Auto Location Select to get the closest and fastest VPN server, as well as Auto Retry Connect.
Click Here to See My TrustZone Review
TunnelBear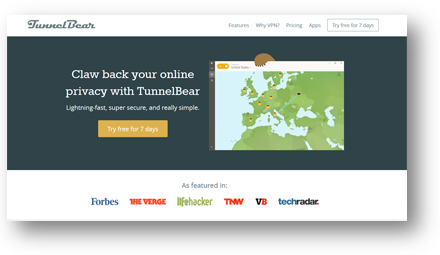 TunnelBear is the only VPN to publish regular security audits. They include their Auto Tunnel feature that automatically gives you the closest and quickest server connection.
NordVPN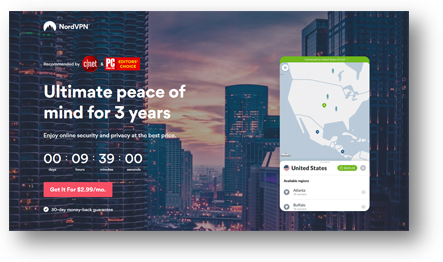 NordVPN has a network with over 5100 VPN servers located in 61 different countries. They offer specialty servers such as Dedicated IP Servers with your own IP address, Double VPN Serves for double encryption, and Obfuscated Servers for countries with internet restrictions.
VPN vs VPN Comparisons
Which VPN service should you choose? Here's how the VPN providers match up head to head.
Hotspot Shield vs IPVanish
Hotspot Shield and IPVanish are definitely two of the best VPN providers that I have used. This comparison study is a very close call…
Hotspot Shield vs Private Internet Access
Hotspot Shield and Private Internet Access are both viable options if you need a quality VPN. For businesses and for most personal users, I would recommend…
Hotspot Shield vs TrustZone
Hotspot Shield and TrustZone both provide the vital features necessary for a successful VPN experience. However …
IPVanish vs Private Internet Access
In this comparison of IPVanish vs Private Internet Access, we take a detailed look at the advantages each has to offer and which VPN provider is a better choice…
IPVanish vs TrustZone
Which VPN is better? IPVanish or TrustZone? For this comparison of IPVanish and TrustZone, for most users I would recommend …
Private Internet Access vs TrustZone
When comparing the features you get with Private Internet Access and TrustZone, at first things look pretty similar. However, on closer inspection and with my own hands on experience with both VPN providers …