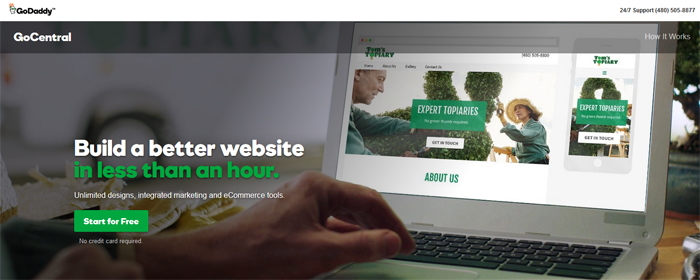 For many years now, GoDaddy has been the big player when it comes to domain names and web hosting. Their latest product is aimed at the growing website builder customer base. Promoted with the slogan, "Build a better website in less than an hour", we decided to check out GoCentral to see how it stacks up against the other website builder options available on the market.
GoCentral Features
You can choose from four GoCentral Plans: Personal, Business, Business Plus, and Online Store. The cost ranges from $5.99 mo. to $29.99.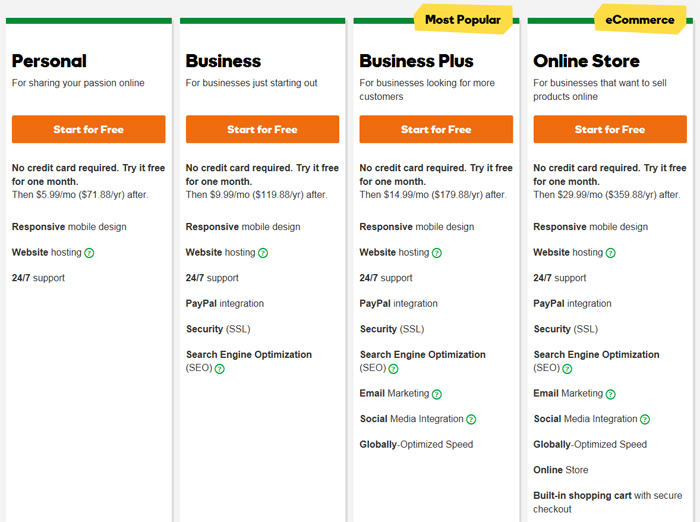 Getting Started
Building a website with GoCentral is incredibly simple and quick. To start with, you just have to answer two questions: What topic or business is your site about? And, what is the name of your site?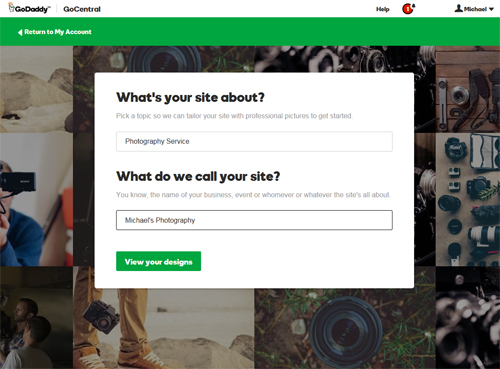 You can then choose your website's design based on your industry. For example, for a photography site, your choices would be similar to these: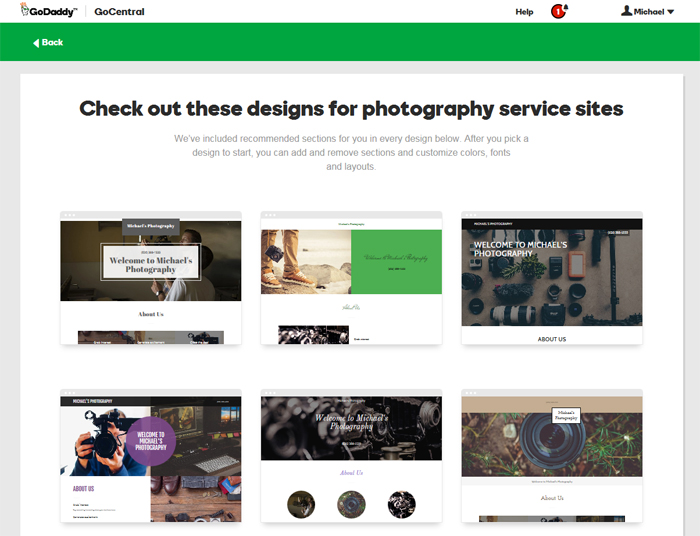 Creating Your Website
Editing and customizing your website is also very easy with GoCentral. Once you choose your site design, you can go to the site editor. You edit the various sections of your web page by clicking on the corresponding sections on the right side of the editor.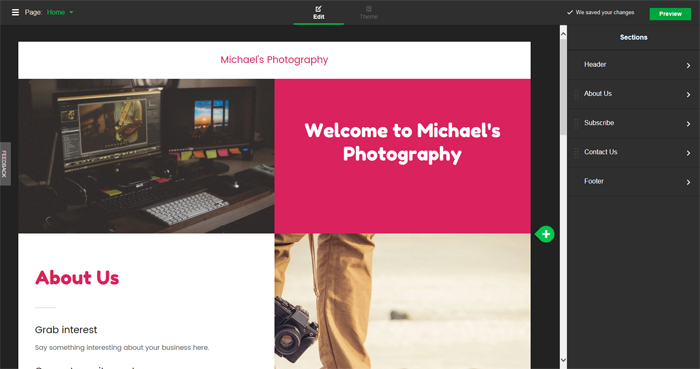 You can change and customize the text and images on your site. You can choose the supplied photos or upload your own images.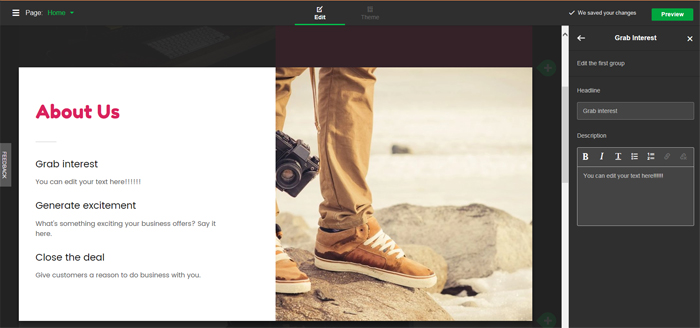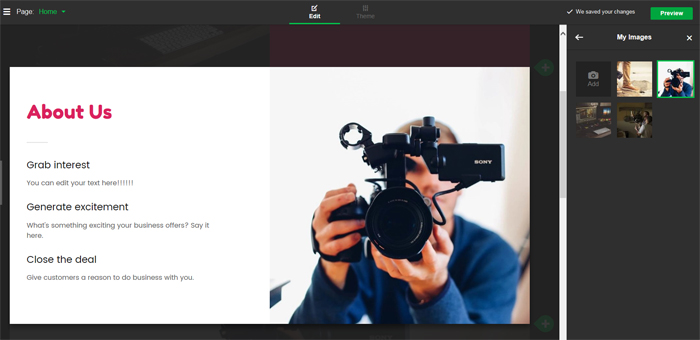 Before publishing your website, you can preview it to see how it looks on a full screen and on a smartphone.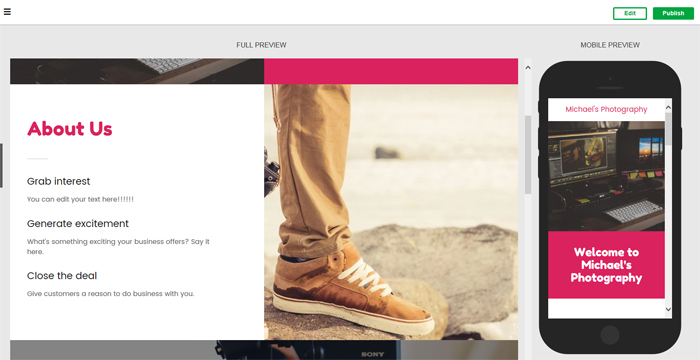 Publishing Your Website
When publishing your site, you can choose to use a domain you own or you can use GoDaddy's free URL, which looks something like "YourWebsiteName.godaddysites.com".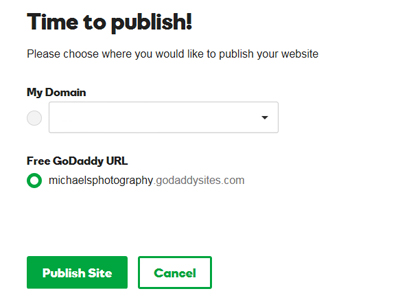 Click the Publish Site button and your website is ready to go!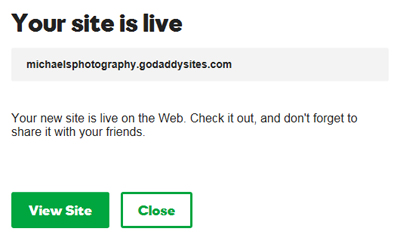 Recommendations
GoDaddy advertises GoCentral with the slogan "build a better website in less than an hour". And, you certainly can create your site very quickly within minutes. GoCentral is one of the easier website builders to use. The flip side of things is that it is primarily suited for creating an online brochure type of website. If you're looking for more than a one page or simpler looking site, there are other website builders I would recommend. However, for a simple, quick, ready to go website, GoCentral is a viable alternative to Wix and SquareSpace.