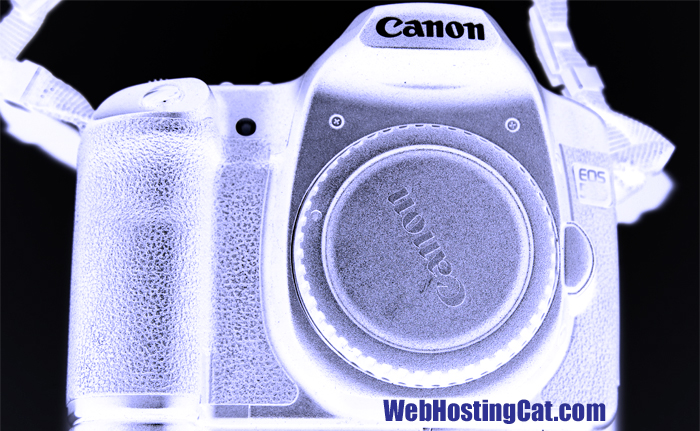 Images have the potential to make or break a travel blog. Low resolution, awkward, dark shots are enough to turn anyone away, as will poorly edited, overly filtered, fake looking photos. On the other hand, gorgeous, high-quality, pristine photos can give your blog the wow factor, and effectively capture people's hearts and imaginations.
The photography and images on your blog are one key way of setting yourself apart from the many other travel bloggers rallying for people's views and readership. They have the power to draw people in, keep them wanting more, and inspire them to share your blog with their family and friends.
But what kinds of photos and images should you use on your travel blog? How can you take photos that look like a professional's? And how can you edit your favorite images to give them that extra spark?
Read on for our collection of in-depth tips and advice about what makes a great photo for successful travel blogs, and how you can go about taking and editing them.
What types of photos work best for travel blogs?
There are endless photos of people holding up the Leaning Tower of Pisa, or crossing Abbey Road like the Beatles, or picking up the Eiffel Tower from afar, or a selfie in front of the Statue of Liberty. These are dime a dozen, and people hardly look twice at them anymore because they've become quite cliché.
Instead, on your travel blog, the photos you should use need to be unique and creative.
Unique photos are the way you incorporate yourself and your personality and style into your shots. For travel blogs it's always ideal to include yourself (or other people) in most of your photos. That's what makes them relatable to viewers, who become better able to imagine themselves in your shoes and where they could be if they embarked on a similar journey! It also enhances the authenticity of your travel blog, because it's clear that you didn't just grab some stock photos off the internet for your posts.
Creative photos are what keep viewers captivated, interested and intrigued for more. Everyone's seen sunsets, mountains, and beaches. But not everyone has seen that creative close-up of a unique looking location, or a beautiful photo of less-discovered wonder of the world. Underwater photos (if you have a high-quality water-resistant camera) can be a fascinating way of capturing a magical underwater scene.

Photography tips for travel bloggers: how to take the perfect shot
While iPhone and other mobile phone cameras are becoming available with increasingly high resolutions and great picture quality, they still don't match up to the fantastic images you can capture with a digital camera. A simple Canon digital camera can be surprisingly effective, although if you can invest in different lenses that's even better.
Although it's ideal to use a good-quality digital camera for capturing your photos during your travel, there are still situations when a quick snap from your smartphone might be best. This can be if you want to really quickly capture a moment and don't have time to get out your digital camera. Rather than wasting valuable seconds, just use your phone to take a shot before the moment's gone.
In order to take a creative and unique photo, one technique is to try a variety of different angles, such as close-up and wide lens shots. That way you can browse through them later and pick which turned out the best. Lately, birds-eye view photos are also becoming increasingly popular with the rising popularity of drones, and these can come out with truly stunning images.
Additionally, look for a focal point rather than taking a photo of a general area – this can be footprints, a stray balloon, a puppy… open your eyes to the details of your surroundings and you might be surprised at what you'll notice.
In terms of when to take the photos, there's actually specific times of the day which bring perfect lighting and atmosphere to make your shots extra special. Sunrise and sunset are known among professional photographers as excellent times to take photos to give them more impact, with softer ambient light and better defined shadows. Also, it's less likely others will be around, which gives you a better chance of taking a clear image!
Viable alternatives to taking your own photos
It's a common enough occurrence that you might not have taken a photo you love, yet are wanting to blog about that particular occasion, event or location. You still need to incorporate images into the post, but you don't have any of your own!
Fortunately, there are actually millions of free images available for use without license. Sites like Pixabay, Pexels and Unsplash aggregate a huge amount of photos and images available for free use, whether you want to use them as is or re-edit them.
Keep in mind that these won't be as authentic as using your own photos, and they're sure to be used elsewhere in other people's posts as well. However, they're still an available option if you need a quick, high-quality image for an article or post.
The 3 best tools for editing images for your travel blog

Anyone can just pick out an Instagram filter for their travel photos and be done, but it takes time and dedication to make your images amazing. It's undoubtedly worth using an image editing tool which can help you enhance your photos and images to perfection.
There are a plethora of different tools (both online and offline) which can help you edit your images and take them to the next level. From feature packed software to quick and simple platforms, there's plenty of options to choose from. However, here are our favorite 3 tools:
Fotor [FREE] – a powerful photo editing tool, with a wide range of preset filters. Whether you want to crop your photos, adjust colors manually, remove red eyes, sharpen the images, add stickers, text or a frame and so much more, you can do it here. Alternatively, play around with the custom effects and filters, to see how your image can be transformed without manually needing to fiddle around with settings yourself.
Pixlr Editor [FREE] – an online alternative to Adobe Photoshop Express. While it's not as powerful as Photoshop, it's still packed with a broad variety of configuration options and editing tools. Use layers, brushes, filters, masks and more to create collages and images that look like they've been touched up by a professional.
Canva [FREE] – a hugely popular online graphic design platform. This is a favorite among bloggers from all niches for making attractive and communicative images paired with text for title images for blog posts, or for sharing on social media (like Facebook, Twitter and Pinterest) in an effective and eye-catching way. Choose from a huge array of preset styles or design your own. The limit is your imagination.
Adobe Photoshop and Lightroom [PAID] – these are the tools which professional photographers use, so if you have the time and dedication to work through the learning curve and get upskilled with these, it's really worth it!
Create stunning images for your travel blog today
Let your imagination run wild and take your travel blog images to the next level, by utilizing these powerful editing and photography tips. Stand out from all the other travel bloggers out there with your unique, creative and aesthetic photos and you'll see what a difference it can make to the engagement of your audience. You're sure to be proud of what you can create!