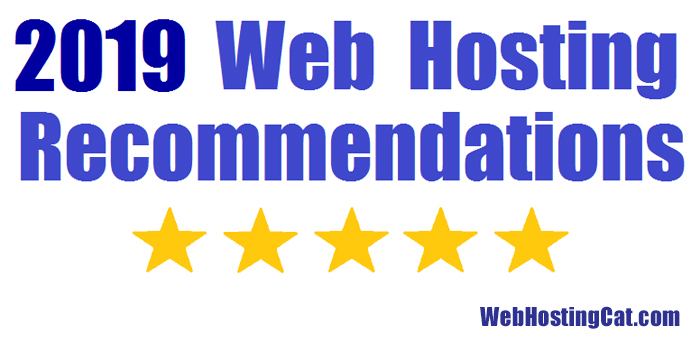 For 2019, the big three areas of interest for web hosting customers are WordPress, eCommerce, and Website Builders. With Gutenberg now if full effect in WordPress, there is even more excitement for the most popular platform on the web. Meanwhile, with consumers continue to favor online purchasing, eCommerce websites are in high demand. And, with many beginning website owners wanting a quicker and easier way to create their sites, website builders continue to rise in popularity—resulting in most web hosting companies now including them with their hosting plans.
Here is our list of Web Hosting Recommendations for 2019:
Shared Hosting:
GreenGeeks
InMotion Hosting
SiteGround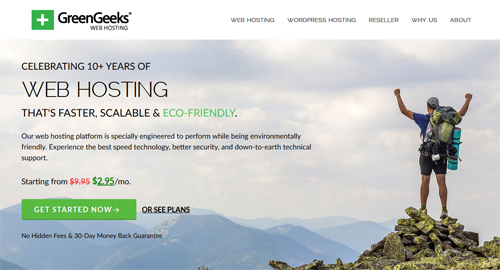 Shared Hosting remains the best avenue for most new website owners. And the good news is that here in 2019, you can not only find excellent quality Shared Hosting plans, but most web hosts (especially the highly rated ones) do a great job of isolating accounts on their shared servers so that your web hosting account is protected against others.
WordPress Hosting:
Bluehost
SiteGround
A2 Hosting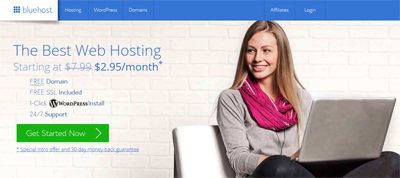 As I mentioned above, WordPress is more popular than ever these days. But while every web host offers WordPress hosting these days, it's important to look for a hosting plan that includes an optimized WordPress hosting experience. For example, both Bluehost and SiteGround are recommended by WordPress.org. Bluehost is perfect for WordPress beginners, while SiteGround is ideal for more experienced users as they include many advanced managed WordPress hosting features. And as I mentioned before, we consider A2 Hosting to be so outstanding that we use them for WebHostingCat.com.
Managed WordPress Hosting:
WP Engine
Liquid Web
Pressable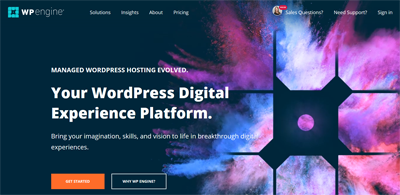 If you need to take a step up to a premium managed WordPress hosting provider, there are also quite a few good choices. With managed WordPress hosting, you're looking for expert WordPress support along with advanced features that allow you to spend less time worrying about maintenance tasks and more time producing content for your site.
Among our recommendations for managed WordPress hosting, WP Engine continues to be the standard for many including us. And in 2019, WP Engine not only provides expert WordPress features and support, but their Digital Experience Platform takes things to a new level. WP Engine now also includes free StudioPress themes based on the Genesis Framework with their hosting plans.
Meanwhile, Liquid Web also continues to distinguish themselves as the premium hosting provider for mission critical websites. Chris Lema and his team have done an outstanding job bringing their Managed WordPress and Managed WooCommerce hosting plans to the public.
And, if you're not familiar with Pressable, you'll probably be hearing a lot more about them in 2019. Pressable is one of the new WordPress hosting providers that is dedicated to providing the best experience for their customers.
eCommerce Hosting:
InMotion Hosting
GreenGeeks
Liquid Web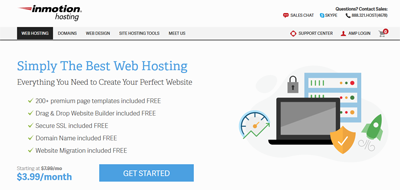 Online selling continues to grow in popularity. While you could use a website builder service such as Wix for your online store, if you prefer using a traditional hosting company, these are our top recommendations. With InMotion Hosting and GreenGeeks, you can use an eCommerce platform available in cPanel as well as WooCommerce for WordPress. And, InMotion includes free private SSL while GreenGeeks provides Let's Encrypt Wildcard SSL.
For the ultimate premium WooCommerce hosting experience, Liquid Web's Managed WooCommerce Hosting is our top recommendation.
VPS Hosting:
InMotion Hosting
A2 Hosting
Bluehost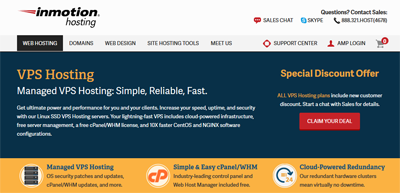 If you need more resources for your website, it's time to move up to VPS Hosting. With VPS Hosting, you get a lot of the benefits of a dedicated server at a more affordable cost. And with managed VPS hosting, you don't need the expertise to setup and maintain your virtual server. For managed and non-managed VPS hosting, we recommend looking at InMotion Hosting, A2 Hosting, and Bluehost.
Dedicated Servers:
Liquid Web
InMotion Hosting
A2 Hosting


For enterprise and mission critical websites, a dedicated server is usually the best option. For the best selection of dedicated servers and for outstanding hosting, Liquid Web is our top recommendation. If you need a more affordable solution, I recommend you check out InMotion Hosting and A2 Hosting.
Windows Hosting:
If you need or prefer Windows Hosting over Linux, you should check out these web hosts. If you need a more economical solution, you can choose InterServer. And, among their many hosting services, GoDaddy also provides a number of Windows Hosting options.
Website Builder: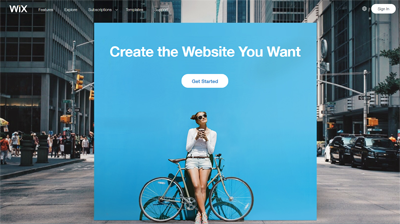 Website Builders are even more popular these days because of the ability to easily and quickly create a site. For basic online brochure sites, we like Wix. For more complex sites, we recommend taking a look at GoDaddy's GoCentral website builder. And, if you prefer WordPress, BoldGrid is once again our choice to build professional looking WordPress websites.
Green Web Hosting:
GreenGeeks
InMotion Hosting
A2 Hosting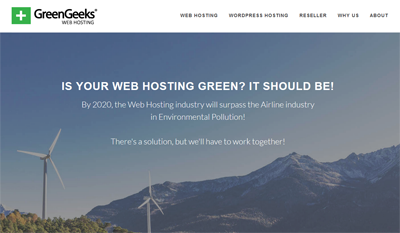 I know that green web hosting is important to many people. And the good news is that there are some great hosting choices that are not only green, but just plain outstanding. GreenGeeks is one of the best known green hosts that is powered by 300% renewable energy. However, InMotion and A2 Hosting are also excellent green web hosting choices. InMotion Hosting opened the first Green Data Center in Los Angeles—reducing their carbon output 2000+ tons per year. And A2 Hosting provides their FutureServe Green Hosting, working with Carbonfund.org since 2007.
Budget Hosting:
InterServer
FastComet
Hostinger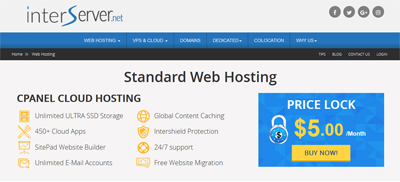 And last but not least (except in price), there are still some great budget web hosting options for those of you that may not have a lot of money to spend to host your websites. InterServer remains a great budget hosting solution. You can get quality cPanel hosting for only $5 a month. And with their price lock guarantee, you pay the same amount at renewal time. FastComet is another good option where you don't have to worry about high renewal rates—you also pay the same price at renewal time. And with Hostinger, you can sign up for less than a dollar per month.