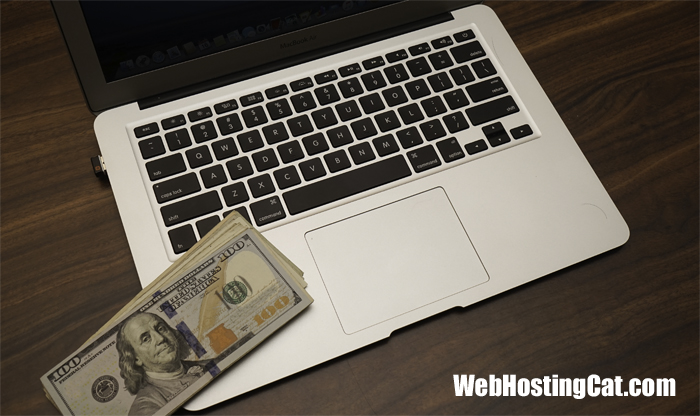 Heard about those bloggers making thousands of dollars in passive income from their blog? It's all true! Blogging holds the potential to make a significant profit if you know the tricks of the trade and have dedication and perseverance.
Perhaps you started a blog just for fun, and now want to see what more you can do with it. Or maybe you intentionally began blogging to build it up as a source of passive income. Either way, monetization can be a huge asset to your blog, if well-managed!
Here we'll share the top ways to make money with your blog in 2019. While the blogging sphere has changed over the years, we've compiled the latest and most relevant tips and tricks to help you accelerate your profits and build up an impressive income.
These monetization strategies are applicable to all niches, whether you're in the travel blogging space or have a family-focused blog. Some of these require more upfront work with potentially greater profits, while others provide a passive source of income instead.
While these tips, tricks and simple strategies may look really enticing, keep in mind that when you're still just getting started, monetization shouldn't be your #1 focus. Instead, stay focused on building up your content and readership. Once those are strong, you can start investing more time and effort into these monetization techniques! The profits will soon follow.
Let's go ahead and dive into the top 5 ways to make money with your blog in 2019!
1. Display Direct Advertisements
The most common way of earning money from your blog, even when you're just getting started, is through ad networks. The way these work on blogs is that you display advertisements either throughout the post itself, or elsewhere on the page like in the sidebar, or in the header or footer. Then depending on your CPC (cost per click) and CPM (cost per 1000 impressions) rates, you'll earn money from clicks and views!
The easiest ad network to get started with is Google AdSense. While this isn't the most profitable monetization technique, it's definitely one that's super easy to get started with. Once it's set up, there's nothing left for you to do but watch the dollars gradually accumulate over time.
2. Participate In Affiliate Programs
Affiliate programs work by giving you a unique tracking link for the company or brand you're an affiliate for. You'll then use this link within blog posts, and once somebody clicks through that link and purchases goods or services with the brand, you'll earn either a specific amount or a percentage of the profits! You're paid for successfully recommending a particular brand to your followers and readers.
The optimal technique here is to integrate the links in an engaging and compelling way, to encourage your readers to click through and make a purchase. This can be by advocating for a specific product and sharing why you love it and why your readers need it. Or it could be by promoting the benefits of using a particular service and encouraging your readers to try it out too.
Almost all the big brands have affiliate programs. An easy one to get started with is Amazon. Some other common ones include ShareASale, Clickbank, Rakuten, Flex Offers, and CJ.
3. Write Sponsored Content
Sponsored content is when a brand or business pays you to write about them, their products and/or their services. Sometimes they may offer you a free product or experience as part of this deal as well. In return, they'll likely expect increased click-throughs to their website, or referrals to purchase their offerings or exposure to a large audience relevant to their target market.
This is a great (and often fun!) way of earning money from your blog, particularly if you're getting to try some new products or services at the same time. However, brands will only want to work with you if you have a sizable, relevant audience. This takes time to grow and sustain, but once you're there it can be a good option to reach out to brands you genuinely want to write about.
4. Create Online Courses
If you have a particular skill you can teach to others, or if you've had a specific experience or learning you want to share, consider setting up an online course. This can either be a low-priced offering which makes it more accessible for people to purchase, or it can be an exclusive, pricier course which can bring in greater profits once it builds momentum.
There are heaps of online tools and platforms available to help you create a well-formatted and structured online course. One of the most popular ones is Teachable, which allows you to create and sell your online courses simply and easily.
5. Publish Your Writing As Ebooks / Physical Books
Similarly to the strategy above about online courses, writing a book and publishing it as an ebook or as a hardcopy can be a great way of sharing your knowledge, skills or experiences for others to learn from. It's easy to draw from your existing blog content to build out your book, whether you reuse some of your posts as is, or repurpose them as chapters or snippets throughout. This can help you begin without having to totally start from scratch.
A simple way of teasing people into wanting to purchase is to offer an excerpt as a free download on your blog. Draw them into wanting more of what you have to offer!
Amplify Your Profits With Email Marketing
Now that you know the best ways of making money from your blog, how can you get an additional boost for these? Email marketing is the answer! It's a fantastic way of reaching out to your followers and subscribers to share links to almost any of the above, making it an optimal entry point to making money.
If you want a straightforward way to get started with email marketing, check out AWeber. It's an easy to use email marketing platform which can help you manage your subscribers, as well as design and send professional, high-quality emails. However, don't go overboard and spam your followers with ads, promotions and referral links all the time, otherwise they're likely to unsubscribe!
Start Making Money From Your Blog Today
Equipped with these blog monetization tips, you're already one step closer to building out an income from blogging. Keep this post bookmarked so you can check back to these surprisingly simple strategies when you need some inspiration. Put some (or all) of these to the test, and you're guaranteed to start seeing the dollars flow in!