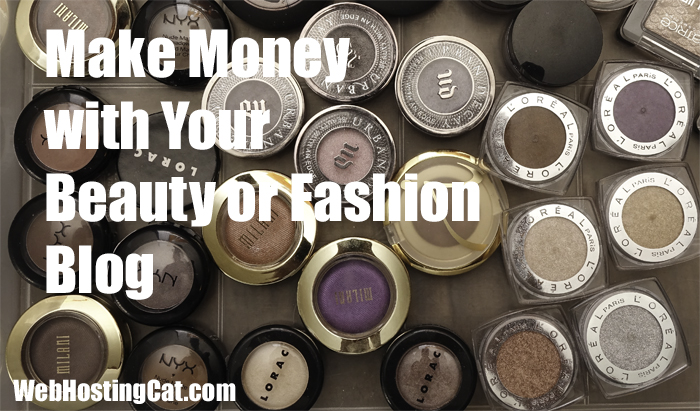 Blogging can be a fun hobby but it is more fun if you're getting paid to do it. More and more people are turning to blogging as a business. When you are first getting started it might not seem apparent how bloggers make their money. We've put together a few fashion and beauty blogging tips for taste makers and gurus alike. Keep reading for some ideas that will help you monetize your blog so that you can start making some extra cash.
A great way to make money while fashion blogging is adding affiliate links. That means that you advertise the clothing on your blog and include a link to a place to purchase the item. This link is set up so that you get a portion of the sale, as commission for advertising the product. You can link tons of outfits, accessories, skin care, and make up.
With affiliate links you often get a discount yourself for advertising so make sure you love what you promote! Be creative with the items you promote as well, an example is a fitness blog having a coupon for a gym membership. Try to think a little outside the box here. Look at some of the blogs you love and see if you can spot their affiliate links. You may even get some ideas for the future.
You can also add regular banner advertisements such as those from Google AdSense. A lot of websites use Google AdSense because it is so easy to get started. You also have certain perks like not having to choose which advertisements to display. These give you money the old fashioned way, click by click. Most bloggers make 70% of their income from advertisements.
Many beauty bloggers also advertise their site or their brand using Instagram and other social media marketing techniques. Keep in mind you should always use hashtags to try to expand your audience. You can also link your Instagram account to post directly to your blog each time you make a post. Totally simple! If you have enough followers you can promote products directly to your audience and make money.
For people who do some beauty blogging a good idea may be to link your YouTube account to your blog and make some videos demonstrating the products from your advertisements or that you have reviewed in a post. This adds extra personal feel and can be another platform where you gain followers. Link it back to your blog and the people who found you through YouTube may become your loyal readers and watchers.
Once you have a popular blog you may get offers to promote specific products or brands. The company will send you a product to test out and you post a review of the product. You can do this on your blog, or using social media related to your blog. You may get other perks as well as free beauty and fashion items. Things like spa days or even vacations can come free if you have a big base that sees your reviews. This may be a bit far off in the future if you're just getting started, but it is certainly something to dream about! Don't forget to work hard and enjoy what you do.
Click here for some recommendations on web hosting for fashion and beauty blogs.