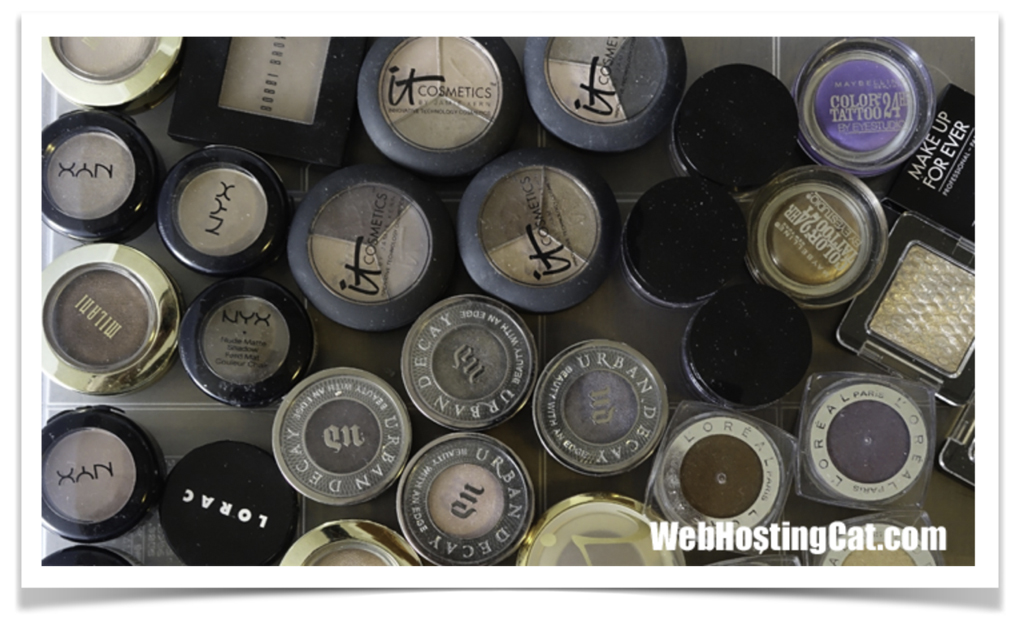 Fashion and beauty are by far two of the most popular topics for websites and blogs. Here, we take a look at how to create your fashion or beauty website, what features to include for attracting and growing your audience, and what options you have for building your site. We'll then focus on what to consider when choosing your web hosting. And finally, we'll give our recommendations for fashion and beauty website hosting.
Best Web Hosting for Fashion and Beauty Summary
| Web Host | Price | Good For | |
| --- | --- | --- | --- |
| | $2.95 mo. – $13.95 mo. | Bloggers | Coupon |
| | $2.95 mo. – $10.95 mo. | Bloggers | Coupon |
| | $2.99 mo. – $7.99 mo. | Bloggers | Coupon |
| | $2.29 mo. – $12.99 mo. | Bloggers/Online Store | Coupon |
| | $39 mo. – $399 mo. | Online Store | |
| | $12.67 mo. | Online Store | Coupon |
Building a Fashion or Beauty Website
Blogging
Online Store Functionality
Easily Add Photos
Social Media Linking
Affiliate Ad Friendly
Email Marketing Newsletter
Usually, fashion and beauty websites fall into one of two categories—or a combination of the two. There are many fashion and beauty bloggers online. Also, there are many online stores that feature fashion and beauty products. Very often, fashion and beauty bloggers also sell or promote products on their sites. So as you can imagine, there are many options for you to consider when creating your fashion or beauty website.
Obviously, if you're trying to build a blog, then you'll want a blogging platform (think WordPress). You also want to be able to add photos easily to your website, as well as links to your social media accounts. You'll definitely want to build a following, so be sure to include email marketing in your website. If you plan to sell products on your site, then you'll need eCommerce functionality. However, if you plan to generate affiliate sales from your site, then you need to make sure your website software is affiliate ad friendly.
Web Hosting Considerations
For fashion and beauty blogs, we definitely recommend using WordPress to create your website. Because it is extremely popular, there are plenty of web hosting plans that include WordPress. What you'll need to decide is what level or type of WordPress hosting you need. While you can opt for a managed WordPress hosting plan, they tend to be on the expensive side, and you probably don't need all the bells and whistles that a managed hosting plan provides. Probably a better choice for your fashion or beauty blog is a web host that offers an optimized WordPress environment along with automatic updates and backup at a lower cost.
If you plan to have an online store, you could choose a traditional web host or go with a website built from Wix or SquareSpace. However, when it comes to easy eCommerce solutions, you might want to consider a platform such as Shopify, which is specifically geared towards online selling and greatly simplifies the eCommerce website creation process.
Web Hosting for Fashion and Beauty Bloggers
If your goal is to create a fashion or beauty blog, then WordPress is definitely the way to go. WordPress is the most popular website platform, and it gives you more control and customization options than other website builders. And, there are some excellent and affordable WordPress hosting options you can choose from.
These web hosts offer the easiest ways to get your WordPress fashion or beauty blog up and running.


Bluehost is recommended by WordPress.org. With Bluehost, you actually get two ways to create your WordPress blog. You can use their website builder or the online wizard to help you build your website. I also like Bluehost's customized WordPress dashboard that makes navigating and working with WordPress easier.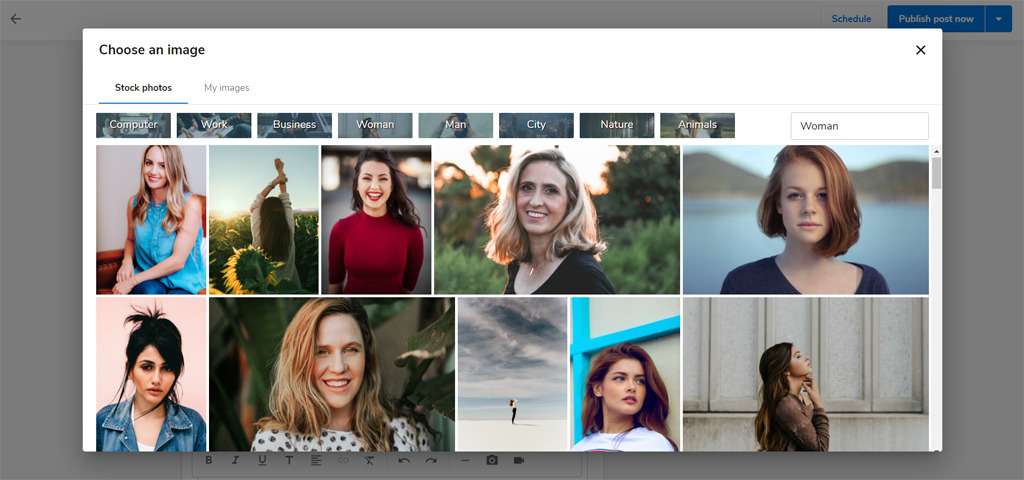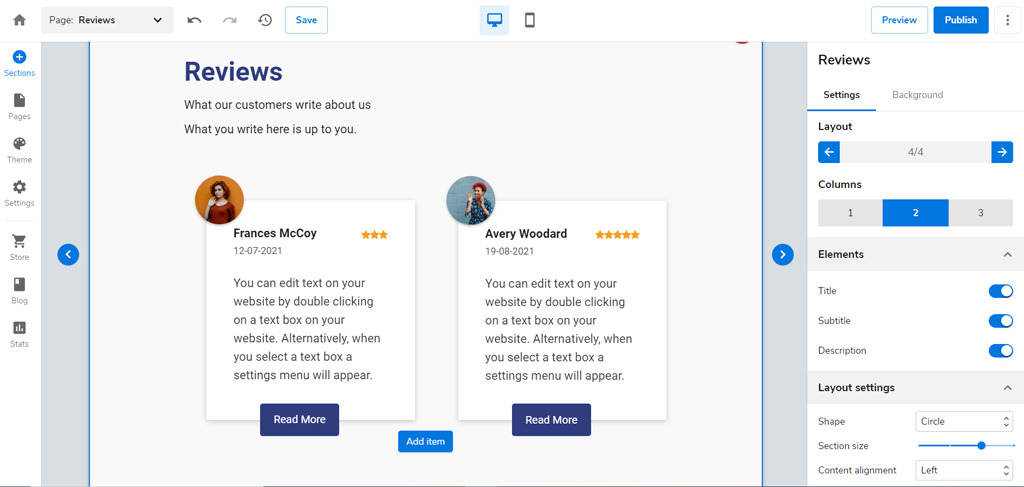 GreenGeeks may now have the easiest way for you to create your fashion or beauty blog. With their new Quick Launch Wizard, you can create your WordPress blog super quick and easy. And, if you need even more help, you can use the wizard to have the GreenGeeks team actually create your website for you!


Like Bluehost, SiteGround is also recommended by WordPress.org. And, like the other hosts on this list, SiteGround provides an easy way to create your WordPress site with their WordPress Starter feature. While SiteGround also includes many premium WordPress features, the only downside is that their hosting plans are more expensive.
Web Hosting for Fashion and Beauty Products
If you want to sell your fashion and beauty products from you own online store, there are also some great options—whether you want to use a quick and easy website builder or you need a more extensive Ecommerce site.


In my opinion, Shopify is still the best option if you need to quickly create a solid basic Ecommerce website. Shopify has some great looking beauty and fashion website templates, and they include all the features you need to build your online store.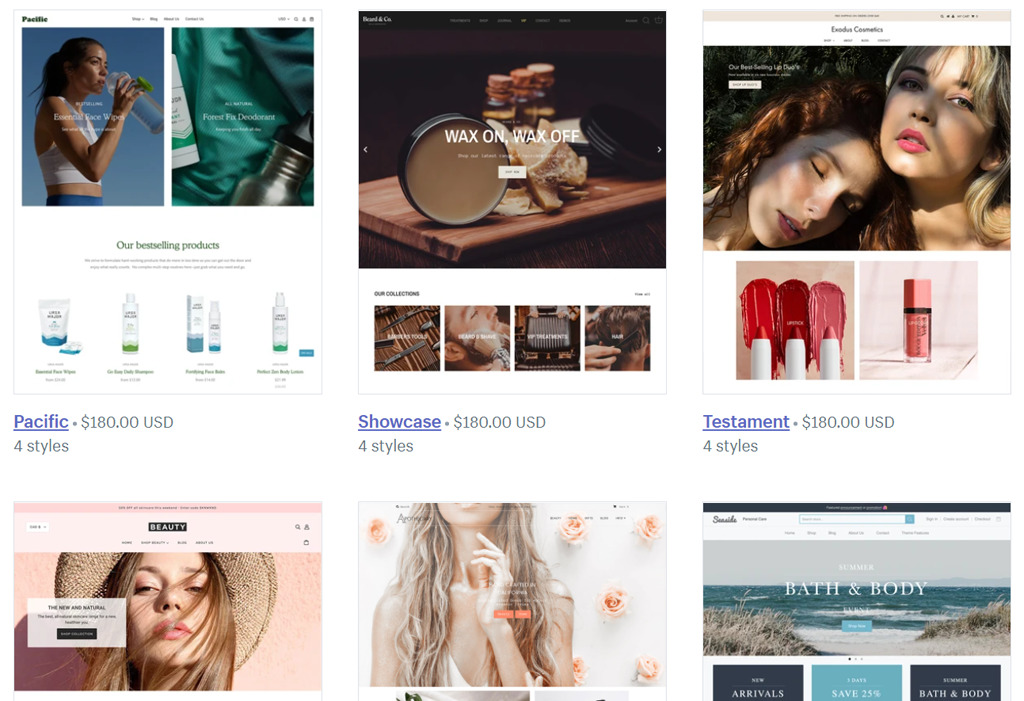 For many years, InMotion Hosting has been my top recommendation for business websites—including Ecommerce sites. With InMotion, you get free private SSL, along with their business class hardware and Max Speed Zone Technology. They have also now added their custom UltraStack servers for even better performance.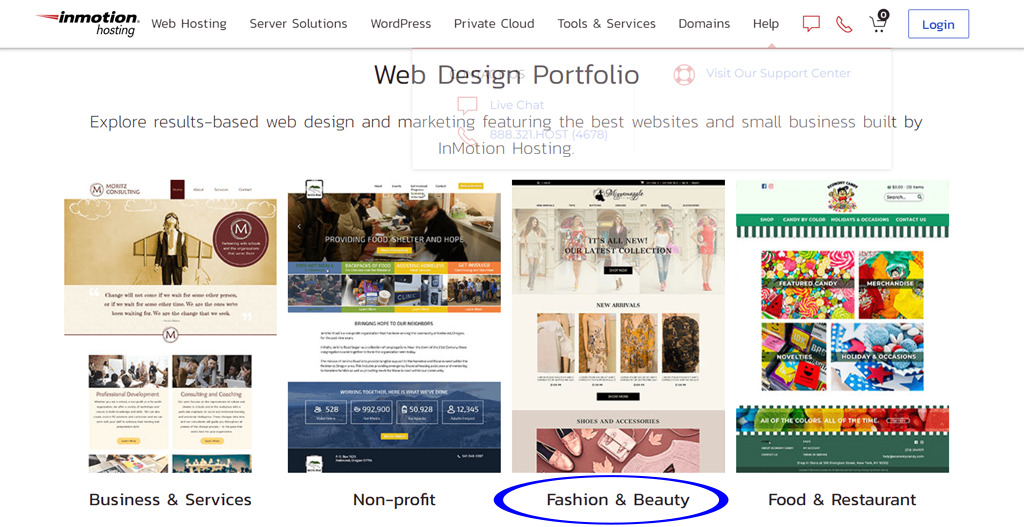 When you choose InMotion Hosting, you can have PrestaShop—an easy-to-use Ecommerce platform—pre-installed for you. They also offer excellent WooCommerce hosting.
InMotion also provides outstanding customer support along with their impressive 90-day money back guarantee.


A website builder like Shopify is perfect if you need a basic online store. However, if you're looking for a more customizable solution that offers better SEO capabilities and more control, then I would recommend creating a WooCommerce website. With WooCommerce, you get the benefits of the WordPress platform along with one of the best Ecommerce software tools.
Because setting up a WooCommerce site can be a bit more involved that using a typical website builder, if you need more assistance, I would recommend checking out Nexcess Managed WooCommerce. Nexcess is a partner company of Liquid Web, so you can expect expert support and excellent website performance.