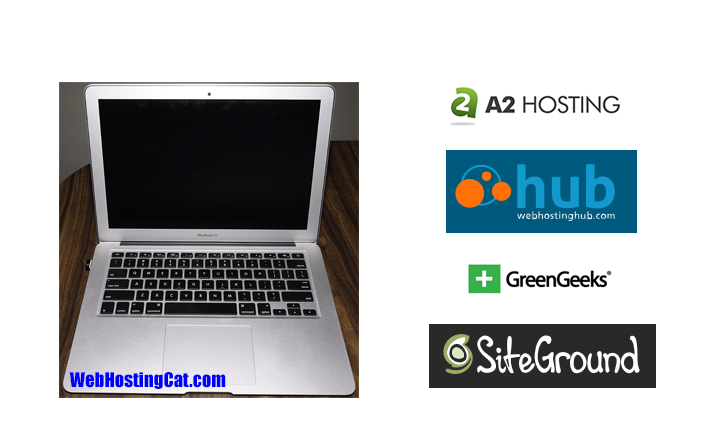 Bloggers have hundreds, if not thousands, of choices when it comes to choosing their web hosting. Here are some of the important features bloggers should look for with web hosting along with some of our top choices for blog hosting.
WordPress
WordPress is the most popular blogging platform, so we need to start there. You don't necessarily need a managed WordPress hosting plan, though in some cases it is beneficial. What I would recommend is choosing a web hosting plan that not only includes WordPress but also provides a quality WordPress environment.
cPanel
The cPanel interface not only allows you to easily manage your files, databases, domains, email, and other functionality, but you also get other blogging alternatives if you don't like WordPress. Read more about cPanel blogging tools here.
Multiple Domains
Sooner or later, most bloggers want to branch out and create multiple blogs. So, it's always a good idea to start off with a web hosting plan that allows you to host multiple websites.
Optimized Hardware
Top notch hardware and an optimized WordPress infrastructure are more key items you should be aware of when looking for blog hosting. Features such as SSDs (solid state drives), optimized caching, and multiple data centers will increase the speed and performance of your blog.
Responsive Live Chat Support
With live chat support, you can easily request assistance from your web host while you're working on your blog. It's good to see that many hosting companies now provide live chat support in addition to phone and email support.
Recommendations for Blogger Hosting
Here are some of the top blog hosting providers that we like. Each of these web hosting companies provide some unique and excellent features for blog hosting. I currently use all of the following web hosts and they've all been great.
Web Hosting Hub is ideal for bloggers. We've recommended Hub for blog hosting for some time now. They utilize state of the art hardware (including SSDs for faster speed). And, you can also have WordPress pre-installed for you when you place your order. Another great thing about Web Hosting Hub is that you can choose from three levels of hosting plans that offer progressively increased levels of resources. See More…
A2 Hosting is another outstanding choice for blog hosting. Fast hosting and WordPress are the two services that A2 Hosting focuses on the most. Along with RAID-10 storage and solid state drives, A2 Hosting features their optimized WordPress environment which includes enhanced speed and security. And, you can have WordPress auto-installed for you when you sign up. See More…
In addition to providing great web hosting for bloggers, GreenGeeks is also the leader when it comes to green web hosting. Starting with their 300% renewable energy commitment, with GreenGeeks you can not only get an excellent hosting plan but also know that you're helping to save our environment. Unlike the other web hosts here, GreenGeeks offers one all-inclusive hosting plan. With GreenGeeks, you get a free domain for the life of your account, the ability to host unlimited domains, enhanced cPanel functionality, and many more useful features that may cost you extra at other places. See More…
And finally, if you need more of a managed hosting solution for your blogs, SiteGround may be ideal for you. With SiteGround, you not only get quality WordPress hosting which includes their SuperCacher technology for faster website performance, but you can also get managed hosting features such as automatic updates, data backup, staging, and Git at a lower cost than other managed hosting solutions. See More…