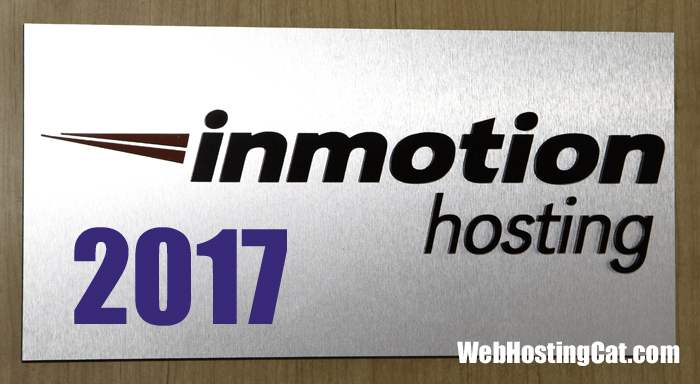 Big news from InMotion Hosting! During a recent exclusive in-person meeting I had with them, I learned that InMotion has a number of major additions in store for this year.
Free Comodo SSL Certificates
Let's Encrypt, and the web hosting companies offering their free SSL certificates, has been in the headlines recently. In fact, we published an article identifying those web hosts where you could get hosting with free SSL. With Google's recent designations of secure and unsecure website, it definitely makes sense to have https. And while Let's Encrypt certificates are fine for some personal websites, keep in mind that the free Let's Encrypt does not allow for wildcards nor should they be used for eCommerce websites.
On the other hand, Comodo is one of the most respected certificates in the industry. In fact, we use Comodo for our own website. Having a Comodo SSL Certificate will allow you to implement https for all types of websites. Normally Comodo is one of the more expensive certificates available, so it is exciting to hear that InMotion Hosting will be including them free with their hosting plans. While the free Comodo SSL is not currently available, I was personally assured that it is in the works and upcoming. We will let you know as soon as it's live.
Managed WordPress Hosting
The other big product due out later this year from InMotion will be Managed WordPress Hosting. InMotion Hosting has always been one of the best choices for non-managed WordPress hosting. I've used them for about 8 years now. And again, we actually use WordPress with InMotion for our own website—with outstanding results!
However, we do realize that some WordPress website owners would prefer the convenience and features that a managed hosting plan would include. So, while in the past, you might have considered one of the other web hosts we recommend that do include managed hosting, you'll soon be able to enjoy the top performance and customer support that InMotion Hosting provides—plus managed WordPress hosting features!
I'm definitely looking forward to testing out the new Managed WordPress Hosting plan from InMotion, and we'll post a comprehensive review as soon as possible. I was told that Managed WordPress Hosting was scheduled to be released by the end of Q2 this year.
More Improvements
There are also more improvements and expansion upcoming from InMotion Hosting—including an updated and more streamlined ordering process, and the opening of an additional office and customer support department in Denver, CO.
As InMotion Hosting has always been one of our top recommendations, it's even more exciting to hear how they're continually striving to be the best web host possible.