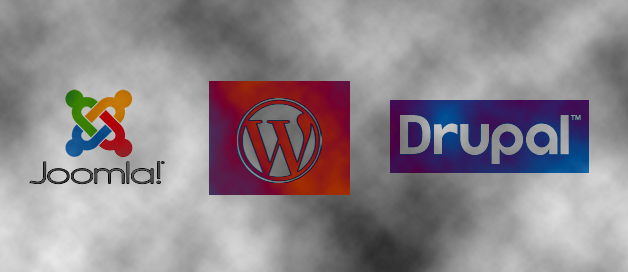 As WordPress is currently the most popular CMS, WP web hosting has been getting a lot of attention lately. But, what about the other popular content management systems like Joomla and Drupal? Fortunately, while there are differences in user functionality between WordPress, Joomla, and Drupal, most of the criteria for a good WP hosting plan are also applicable for the others.
Though some web hosting companies profess that their hardware is tailored for WordPress, the truth is if you choose a web hosts that utilizes newer state of the art machines, you should get good performance whether your platform is WordPress, Joomla, Drupal, or something else. Likewise, those hosting companies that provide faster loading times and fewer outages are also going to give content management site owners better results.
Obviously, if you're going to be running more than one website, you need to make sure your web hosting plan allows you to host multiple domains. But, don't forget about your MySQL Databases. Be sure your web hosting plan allows you to have an adequate amount. You'll need one database for each installation of WordPress, Joomla, or Drupal you're going to have. Plus, some plugins or components you add may use a separate database.
Since PHP is a big part of content management systems, be sure your web hosting plan includes the version of PHP that is recommended for your CMS. You can check wordpress.org, joomla.org, and drupal.org for their current PHP requirements.
Support is the one area where WordPress currently has a distinct advantage when it comes to web hosting. It's now common for web hosts to provide expert WP support staff with their managed hosting plans. However, it's more difficult to find Joomla and Drupal expert support—though you can find some web hosts that do offer both. For example, InMotion Hosting is great for not only WordPress sites, but they also can provide Joomla and Drupal support.
Remember, when shopping for web hosting for content management systems such as WordPress, Joomla, and Drupal, you want to look for speed and performance together with the above items. Using a CMS as your website platform can be a great choice—particularly with the right web hosting plan.