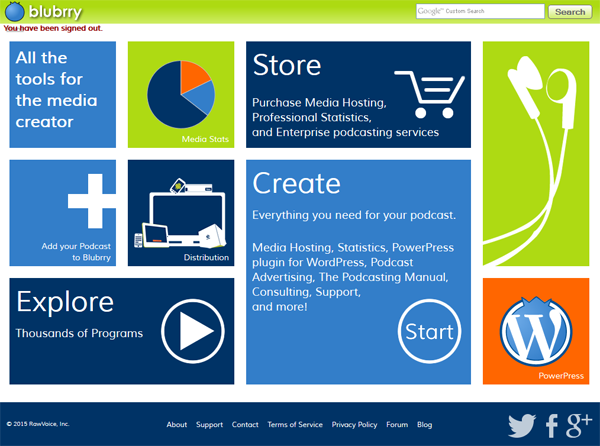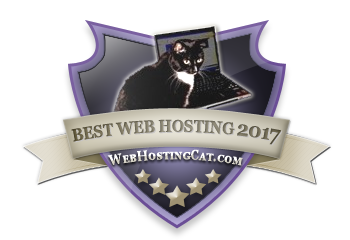 One of the biggest considerations when you're creating a podcast is finding the right hosting for your media files. You don't want to upload your audio media to your website hosting account as your resource limitations will be exceeded and your web hosting account could be suspended. The solution is to use one of the media hosting options available to host your podcasts.
While there are a number of good choices for podcast hosting, if you have a WordPress site, then Blubrry is your best option in my opinion.
Normally, creating a podcast for a WordPress site would involve the following steps:
Create your podcast audio
Create a Podcast category
Get an audio player plugin
Create a post for your podcast
Enter the URL of your mp3
Subscribe to the RSS category feed
Get the URL of the feed
Go to Feedburner to create your podcast feed
Submit the feed to iTunes
Using Blubrry as your podcast media host, combined with their PowerPress WP plugin, greatly simplifies the above process. I used Blubrry for hosting our Web Hosting Cat Podcast and found the process of setting up very easy and was able to quickly get our program online.
Here's how to setup and integrate your podcast into your WordPress website and onto iTunes using Blubrry hosting and the PowerPress plugin:
Sign up for an account at Blubrry. Then, Download and Activate the PowerPress Plugin in WordPress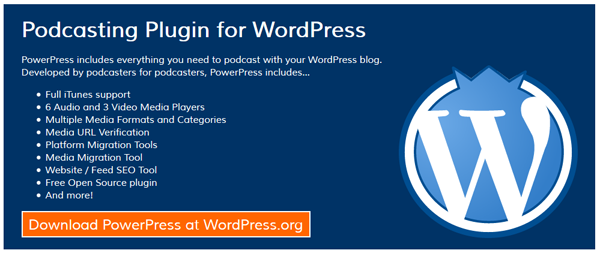 In the Settings areas, specify how your podcast should appear on your WordPress site and enter information for iTunes. You can then submit your podcast to iTunes.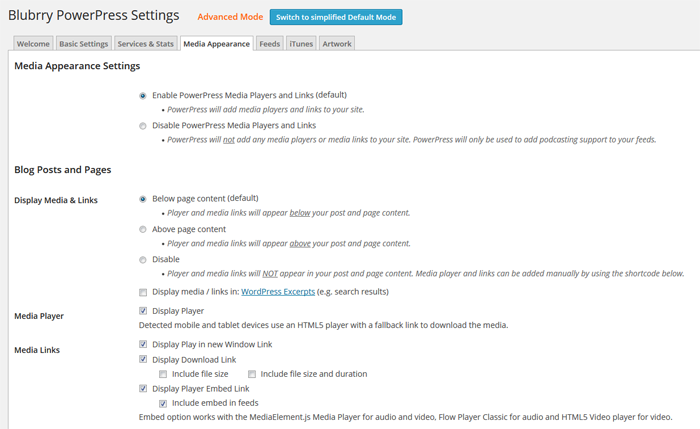 Now, all you need to do is create a post in WordPress and scroll down to the Podcast Episode section. Click on the Link to Media hosted on Blubrry.com button. If you haven't already uploaded your podcast to your Blubrry account, you can upload it from here.


Blubrry is an excellent option for hosting your podcast media—particularly for WordPress site owners. Setting up your podcast is a breeze and performance has been great for us.
Blubrry
Reviewed by
Michael James
on
.

Rating:
5