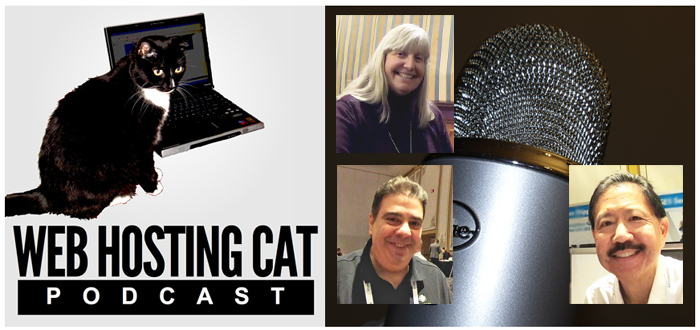 How to Succeed in Affiliate Marketing
Jeannine Crooks and John LoBrutto
This episode of the podcast is all about how to succeed and make money online with affiliate marketing. And, we have two special guests on the program.
First, we have Jeannine Crooks, the Partner Acquisition and Development Manager at Awin—one of the largest affiliate networks. She gives us some great tips on what you should and shouldn't do when you're starting out as an affiliate marketer. She'll also tell us about the best way to work as an affiliate publisher with Awin.
Then, we have John LoBrutto returning to the podcast who'll give us his dos and don'ts for affiliate marketing success. John's worked for web hosting companies such as 1&1, and Liquid Web. He also tells us what he sees from the most successful affiliate marketers he's worked with.
Resources:
To sign up as an affiliate at ShareASale:
https://webhostingcat.com/ShareASaleWebsite
If you need hosting for your website:
https://webhostingcat.com/web-hosting-recommendations-2019/
For my free eBook on Building a Better Blog:
https://betterbloggingforbloggers.com/build-a-better-blog-in-14-steps-with-my-free-ebook-course/
This podcast episode has been archived and is now available on YouTube.