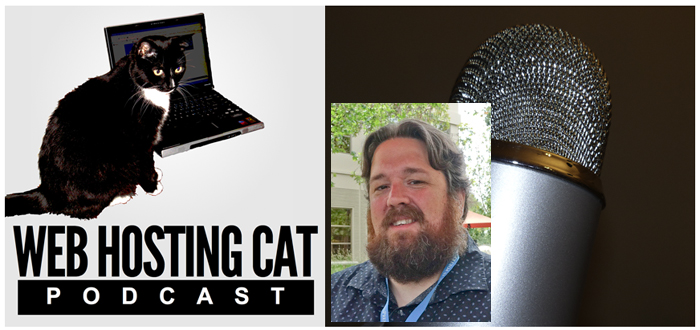 WordPress Development: Jason Cosper, Developer Advocate at WP Engine
WordPress Development is the topic on this episode of the Web Hosting Cat Podcast. Our guest is Jason Cosper, Developer Advocate at WP Engine. Whether you're attempting to create your first WordPress plugin and theme, or you're a seasoned pro WordPress developer, you'll be interested to hear what Jason has to say regarding the state of WordPress development.
WordPress Development topics we discuss include:
How to Get Started in WordPress Development
What Skills are needed to be an Effective WordPress Developer?
What to Keep in Mind for Responsive Development
WordPress Development in a Local Environment
PHP 7 vs Facebook's HHVM
WP Engine's Special Features for WordPress Developers
The Future of WordPress Development
During the interview, Jason mentions a number of helpful resources for WordPress developers. Here are the links below:
Treehouse:
https://teamtreehouse.com/
Know the Code:
https://knowthecode.io/
WordPress Hello Dolly Plugin:
https://wordpress.org/plugins/hello-dolly/
Valet:
https://laravel.com/docs/5.4/valet
WP Engine for WordPress Developers:
https://wpengine.com/
This podcast episode has been archived and is now available on YouTube.