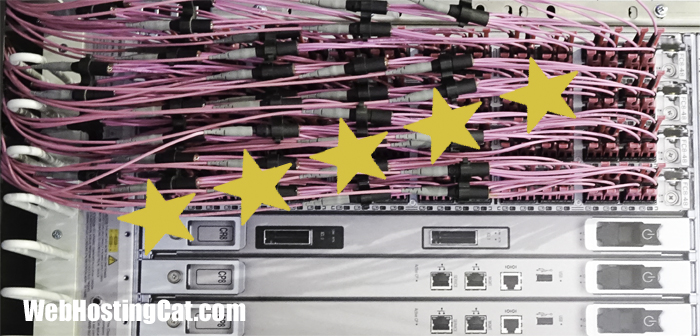 The other day, I attended a conference where one of the speakers, who worked for a certain web hosting company, made an off-hand remark during his presentation that all web hosts are basically the same (i.e. they all run Dell and HP servers, etc.). When I heard that, I immediately started to wonder that if this was the case then why are there such major differences in web hosting performance?
It's true that many hosting companies utilize the same type of equipment, software applications, and user interfaces. However, I've certainly had better experiences with some web hosting companies than with others. So, what exactly makes a web host good or better than others? You've got to look beyond the hardware equipment and web applications that have become standard in the industry.
Here are some considerations to keep in mind as you evaluate a web host.
Speed Optimization – Nobody Wants to Wait!
Proprietary Caching Systems
Content Delivery Networks
Max Speed Zone Technology
Turbo Server Configuration
Let's start with website speed and performance. And yes, your web host can make a difference in how fast your site loads. While all web hosting companies may claim to provide lightning fast websites, you've got to look beyond the server hardware specs and see what additional technologies and configurations are included.
For example, proprietary caching systems can really make a difference in website loading times—since your website data doesn't have to be retrieved from a server hard drive each time. With a content delivery network (or CDN), your data can be distributed onto different servers all around the world. So, when a user visits your site, the server closest to their location can provide the content.
Some web hosts will provide additional features such as special network technology or premium server configurations which can also improve the speed of your sites.
Customer Support – Sooner or Later You'll Need It
24/7 Phone, Email, and Chat Support
Fast Response and Resolution Times
Properly Trained Support Agents
Another absolutely critical part of a good web host is their customer support. Whether you're a complete beginner or a seasoned web pro, you'll sometimes need some assistance from your web hosting company's support department. Always be sure there are multiple avenues where you can obtain help (phone, chat, email). And, I highly suggest you test out a web host's support department before you sign up for their hosting. Have a bunch of questions ready and contact them via chat or phone. You'll be able to get a good idea of how response and knowledgeable their support agents really are.
Innovation and Improvements – We Can Always Get Better
New Technology Features
Platform Upgrades
Data Center Expansion
Improvements Targeted for Different Groups
The hosting landscape is constantly changing and evolving. One of the things I look for when evaluation web hosting companies is how innovative and willing to improve they are. You always want your hosting company to provide the best service with the best technology available, so I'm constantly looking to see if there are any new additions or improvements being added to their web hosting plans. Over the years, my experience has been that the quality of a web hosting company can change over time. Therefore, I want my web host to be looking to improve all of the time!
Website Security – Better Safe than Sorry
DDoS Mitigation
Malware Scanning
Expert Application Security (Sucuri)
Security has always been important, but it continues to be even more critical each day. Fortunately, most web hosts do a good job of at least providing a basic level of security. Always make sure your web host offers DDoS mitigation and malware scanning with your hosting plan. You definitely want to make sure you have those features in place. Additionally, for even greater protection, you can look for website security at the application level. For this type of security, look for web hosts that have partnered with companies such as Sucuri that specialize in providing extra website protection.
Data Backup – The Best Protection
Free Backup and Restore
Multiple Restore Copies Available
Of course the best website security protection is to have one or more valid copies of your website data available as a backup. At a minimum, make sure your web hosting plan includes automatic daily backups—preferably free of charge. However, I recommend you look for a hosting plan that will provide you multiple restore copies that you can choose from. For example, some web hosts will provide 30 days of backup copies that you can restore from. This is an optimal solution as your most current backup copy may not have the original data state that you need. One last note, despite what type of data backup and restore your web host provides, always remember to do your own backups periodically just to be on the safer side.
Conclusion
It really is remarkable how some web hosts really distinguish themselves above the others. My experience over the years has proven to me that while there are many similarities between web hosting companies, there are some hosts that continually provide superior service and support. By keeping the above items in mind, you'll be way ahead of the game when it comes to choosing a good web host!