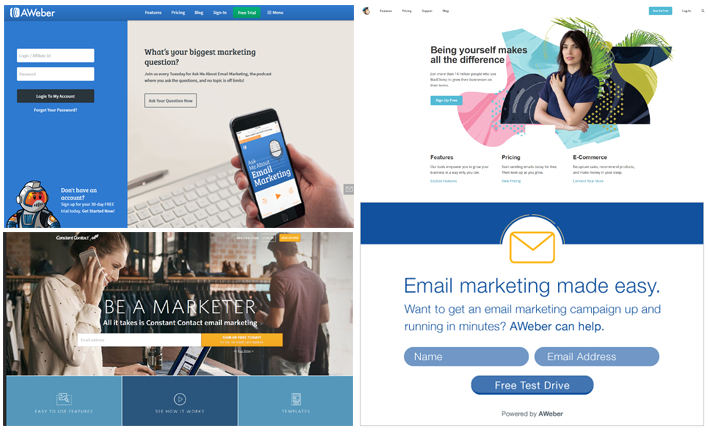 As an online business owner, you should already be aware of the importance of email. It's the most valuable tool in your marketing armory, and whether you are a large multinational corporation or a small local business, email can bring you excellent results. But how do you get started with setting up an email campaign for your business that will prove successful? We're going to explore a few quick and easy ways of doing just that today – so let's take a closer look.
Build Up your Email List
First of all, are doing enough to get people to sign up to your email service? There are a few simple things you can do to encourage people to join your newsletter. First of all, give them a great reason to sign up. You can offer a free eBook, or perhaps give customers a unique discount code in exchange for their email address. Once you have a bigger list, it's time to start thinking about ways of contacting your audience.
Find a Provider
There is a multitude of email marketing service providers out there, each of which offer different things that you may – or may not – need. The likes of AWeber, MailChimp, Constant Contact, and many others give you the chance to send bulk emails, check pen rates and manage each of your campaigns compartmentally. Take a look around and have a play with them to find the perfect fit for your needs. Most services allow a free trial period before putting you on a monthly or annual subscription, so use these free trials to establish your preferred weapon of choice.
Decide on your Objectives
The next vital step is to decide on your email campaign's goals. Are you educating your audience, or announcing an event? Do you have a special product promotion coming up, or are you just keeping in touch with your loyal clients? Never send an email campaign before being sure what it is about – or you risk causing confusion, or cluttering your customer's email box with irrelevant junk.
Creating your Email
Don't assume that everyone will open your email. People are incredibly busy, and you have to give them a reason to open a message. So, create an attention grabbing headline that attracts the eye, and taps into the emotions of your audience. Strong subject lines are also vital, and the main body of the mail should explain the benefits of what you are selling or talking about in a simple and straightforward way. Finally, make it easy to for your audience to know what they should do next by including a strong call to action.
Send and Track
Send your email at the best time of day – although you won't know this until after you have posted a few campaigns. It's also critical to measure the success of your emails. How many people are opening it? How many orders are you achieving from the campaign? Are enough people clicking through once the email is opened? Once you start to measure your campaign effectiveness, your next email blasts can be tweaked and tailored to improve your results. Good luck!