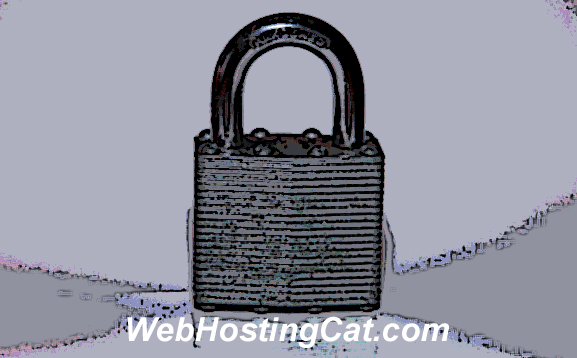 With the recent revelations that eBay was hacked and that customer's data may have been compromised, we're all reminded how important it is to do as much as we can to make sure our websites are as secure as possible. While no one can guarantee that your site will never get attacked, there are some definitive steps you can take to protect your website. Here are some important points to remember.
Keep Your Software Up to Date
Always make sure your software is up to date. Experts agree that this is the most important step you can take to prevent a malicious attack on your site. Whether you're using a CMS like WordPress or Joomla (or another type of application) as your website platform, it's critical that you make sure to install the latest updates and security patches. Outdated software is probably the biggest culprit in website attacks—in the past, I've unfortunately paid the price for not updating software and have since learned my lesson!
Use Stronger Passwords
Automated programs have become more advanced in aiding malicious attacks on websites by "guessing" your passwords. So, it isn't enough anymore to just avoid using "PASSWORD", "123", or your name as your password. The stronger you can make your password, the better. In addition to using upper and lower case letters, numbers, and special characters, extra-long passwords are excellent in thwarting the malicious password guessing programs. Try adding a phrase or saying together with your letters, numbers, and special characters for maximum password protection.
Use Only Established Highly Rated Web Hosting
I just saw an item in the news about an Australian web hosting company that lost their customer's data! While this is an extreme and uncommon occurrence, it does point out the importance of having quality web hosting and a well-established, well regarded web host. Avoid free web hosting and ultra-cheap hosting deals from obscure or unfamiliar hosting companies. There are plenty of great deals on web hosting plans you can find from quality, top-notch web hosting companies.
Always Backup Your Data
Which leads us to the most important safeguard: Make sure you backup your website data yourself. Most web hosting companies will run backups of your site for free. Although most hosts will charge a fee to restore your data, you can find some that will do it for free. In either case, you should definitely make sure you regularly run a backup of your website and keep a copy of the data yourself. That way, you're covered no matter what your web host's policy is.
For more information, here are some previous posts on website security:
Website Security Tips from the InMotion Hosting Blog