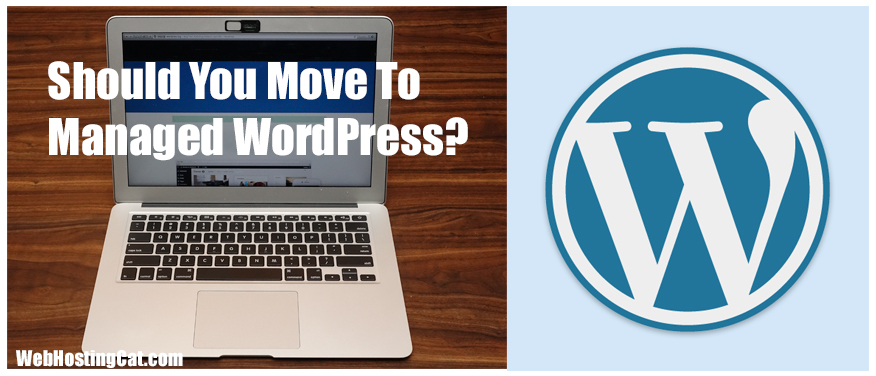 Are you wondering if it's time to switch to managed WordPress hosting? Is Managed WordPress Hosting Good? When most people start off with a new WordPress site, a basic shared hosting plan (such as cPanel hosting) is more than sufficient. And in fact, I recommend that WordPress beginners go that route. It's more affordable, and you can get some excellent hosting for your new website. But, if that's the case, when should you upgrade to a Managed WordPress Hosting plan?
In this article, I'm going to go over when and if you need to switch to managed WordPress hosting, what managed hosting really is and what makes it a good choice, and how a managed WordPress Hosting plan can really benefit your website. Plus, I'll give you my top three choices for Managed WordPress Hosting.
Do I Need Managed WordPress?
First, let's make sure you really need Managed WordPress Hosting. The core reason for moving up to managed WordPress is usually that your website has become mission-critical and/or is a significant source of income for you. In that case, you certainly want the advantages that a managed WordPress Hosting plan offers.
What Should be Offered in Managed WordPress Hosting?
Specifically, there are three areas that I identify as being the most important reasons for upgrading to managed WordPress. You should definitely look for a Managed WordPress Hosting plan if:
Your website requires premium WordPress features that are not currently included in your hosting plan.
You want to improve the speed and performance of your WordPress website.
You need expert WordPress hosting support.
What is the Difference Between Managed and Non-Managed WordPress Hosting?
Expanding on the advantages I mentioned above, what is the real difference between managed and non-managed WordPress hosting?
Premium WordPress Hosting Features
Most web hosting plans include WordPress features. Although some of them are quite good, if you're really looking for top of the line features for WordPress websites, then you want to look at Managed WordPress Hosting.
For example, critical WordPress sites should use website staging for changes and updates. A managed WordPress Hosting plan will include separate production and staging environments along with an easy way for you to test out changes to your site before pushing out live. Some top managed WordPress hosts also include a separate development environment.
Another area where managed WordPress Hosting can help is with data backup. Now, most hosts offer some type of automatic backup. But with a premium managed WordPress hosting plan, not only is your website backup up daily, but you can also run manual or snapshot backups whenever you want—for example before updating themes or plugins. Your managed WordPress host will also provide an easy way for you to restore your data from a previous backup copy.
Other premium features you can get with managed WordPress Hosting are security tools, premium WordPress themes, and performance tools (see below).
Better Website Speed and Performance
In my experience, Managed WordPress Hosting definitely provides better website speed and performance. Besides the website features I mentioned in the previous section, a managed WordPress Hosting plan includes performance features you usually won't find in your standard cPanel or shared hosting plan.
Managed WordPress Hosting providers specifically optimize their server environments for WordPress. You can get better resources along with advanced caching, a content delivery network (CDN), and improved uptime. The results are better performing websites that run faster.
Expert WordPress Hosting Support
The other big area where a managed WordPress host helps (literally) is customer support. Because managed WordPress Hosting providers focus completely on WordPress, their support teams are better able to deliver expert WordPress Hosting help when you need it.
If any of the above criteria pertains to your WordPress website, then I would recommend getting a managed WordPress Hosting plan.
How to Choose the Best Managed WordPress Hosting for You?
Now that you've decided you need to upgrade to a Managed WordPress Hosting plan, which one should you choose. These days there are about as many choices for managed WordPress Hosting as there are for standard cPanel shared hosting plans. First, be aware that prices vary widely in the managed WordPress Hosting area. Generally, the more you pay, the better hosting you get—but it isn't always that much better. And, there are some great managed hosting plans that are very reasonably priced.
Check out your prospective Managed WordPress Host's website. If they're within your budget, make sure they include the premium WordPress features you need. I always recommend contacting their support department beforehand to ask them questions about their hosting. It gives you the opportunity to see how responsive and helpful their support teams are, and whether you're comfortable working with them.
I've used a ton of managed WordPress Hosting providers—most with good success. Below, I've listed my top 3 recommendations for premium Managed WordPress hosting.
How Do You Transfer a WordPress Site to a New Host and Domain?
Make sure to prepare ahead and give yourself some time before you officially switch over to your new hosting provider. You want to keep your existing WordPress site in case something is off with your new site and you need to switch back to it—like I had to do once!
Make sure to have a current backup copy of your existing website. Although you can move your site on your own, most managed WordPress hosts will migrate your site for free. I would recommend having them make the transfer since they know their environment better than anyone.
Once you've tested out your website with your new host and verified that everything is working properly, then you can delete your old website and cancel your old hosting plan.
Top 3 Managed WordPress Hosting Recommendations
Which is the Best Hosting Provider for WordPress? Currently, here are my top 3 choices for Managed WordPress Hosting. While there are some other good choices out there, these three WordPress hosts are outstanding in every way. And, I've used all of them.
Nexcess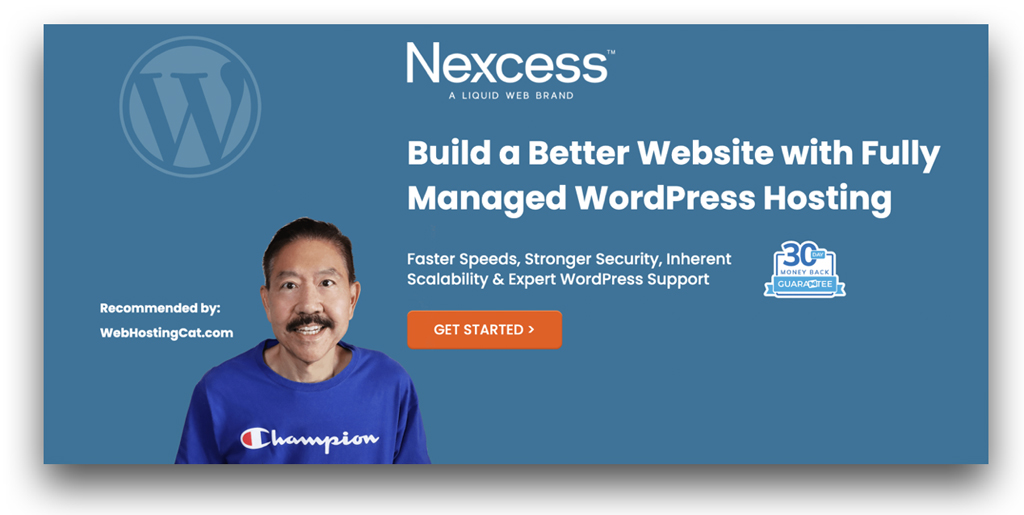 Nexcess has been our top choice for WooCommerce hosting for years now. However, for other WordPress sites, their Managed WordPress Hosting is also outstanding in every way. They include features you don't get with other hosts, such as iThemes Security and premium image compression. Website speed and performance is outstanding. And, their customer support is very responsive.
Another advantage with Nexcess is that they offer WordPress Hosting plans for all budgets—from single websites to plans for developers and agencies.
WPX Hosting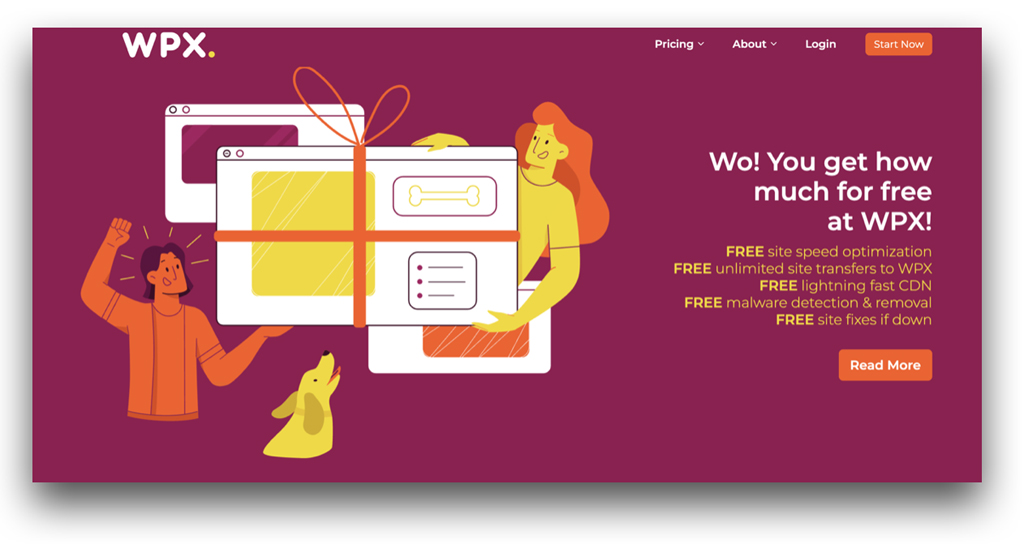 If website speed is your absolute number one priority in a WordPress host, then you should definitely consider WPX Hosting. WPX has been the fastest rated host for WordPress by a number of experts. And, my own testing of WPX Hosting concurs that they produce some of the most impressive speed numbers.
WPX Hosting has made website speed one of their three main priorities, along with faster responding customer support and an easier to use interface. In my opinion, they have greatly succeeded on all three counts.
Kinsta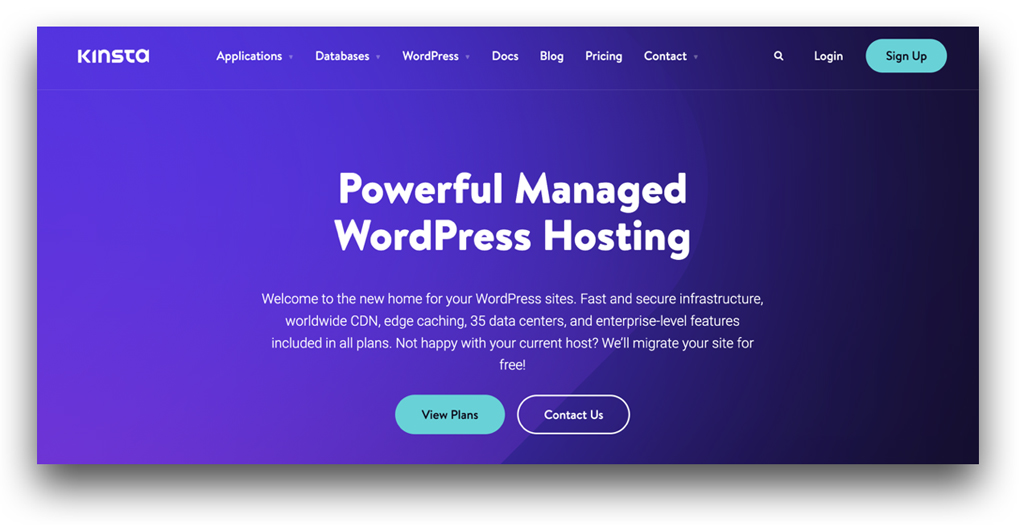 While Kinsta costs more than my other two recommendations above, if you have an ultra-critical website that you depend on for your business, or you're looking for the ultimate premium Managed WordPress solution for your agency or development business, then I would recommend Kinsta.
Kinsta combines their Edge Caching Technology with their Kinsta CDN for amazing website speed and performance. Their expert WordPress Hosting support is amazing. And, developers can take advantage of DevKinsta for local WordPress development.