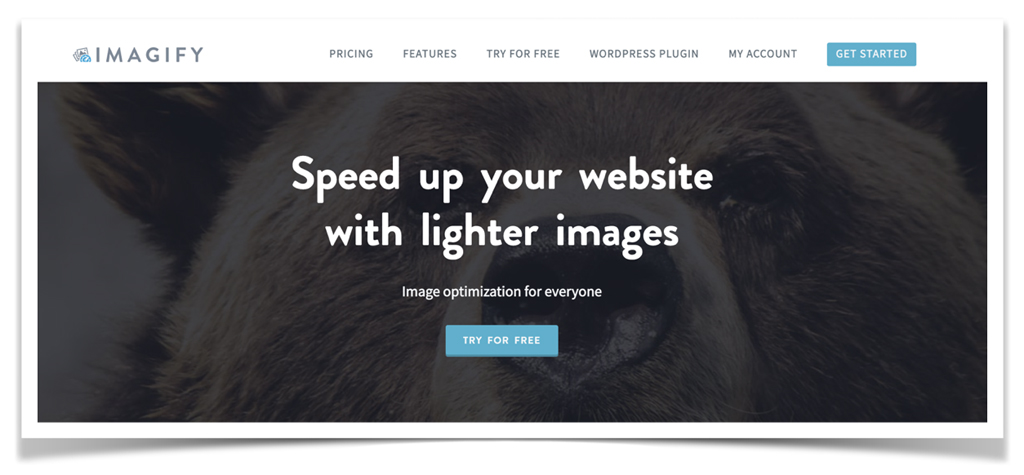 What is the main culprit of a slow website? Most of the time, it's slow loading images on your web pages. But, what's the best way to solve this problem? A content delivery network (CDN) can help in speeding up load times. However, what you really need to do (especially if you have tons of photos and images on your website) is to properly optimize and compress your images. Here in my Imagify Review, I'm going to show why Imagify is now my number one recommendation for image optimization.
What is Imagify?
If you're like me, you've probably tried the other image optimization WordPress plugins. While they may help out a tad, I have to be honest that I haven't noticed a real significant improvement when using plugins such as EWWW or Smush (see below for more comparison details). However, Imagify is a plugin developed by WP Media, the same company behind WP Rocket—the best caching plugin that I've ever used. Like WP Rocket, Imagify is vastly different than the other image optimization plugins when it comes to results.
Installing and Setting Up Imagify
First off, I'm happy to report that signing up for a free Imagify account is very easy and quick. Once you verify your email address, you can start using Imagify immediately. Now, you can optimize your images using your account on the Imagify website.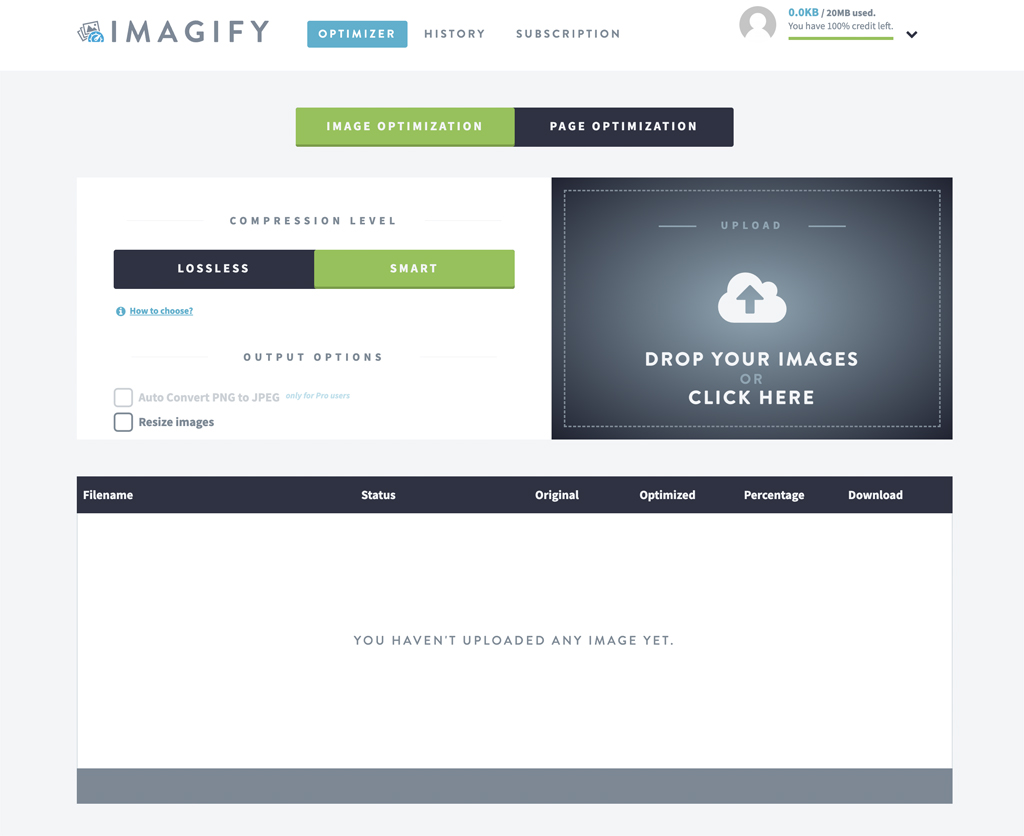 However, if you're a WordPress user you can download the Imagify plugin so you can access its features directly from your WordPress dashboard. Again it's very easy to install and activate the plugin—you install it just like any other zip file plugin.


Once you've activated Imagify, it will automatically optimize images that you upload to your WordPress site. And, you can run a bulk optimization on all of the existing images in your WordPress media library.
Using Imagify with WordPress
The Imagify WordPress plugin makes it very easy to use within your dashboard. As you can see below, you can easily enable or disable Auto-Optimization, Backups, and Lossless Compression, among other settings.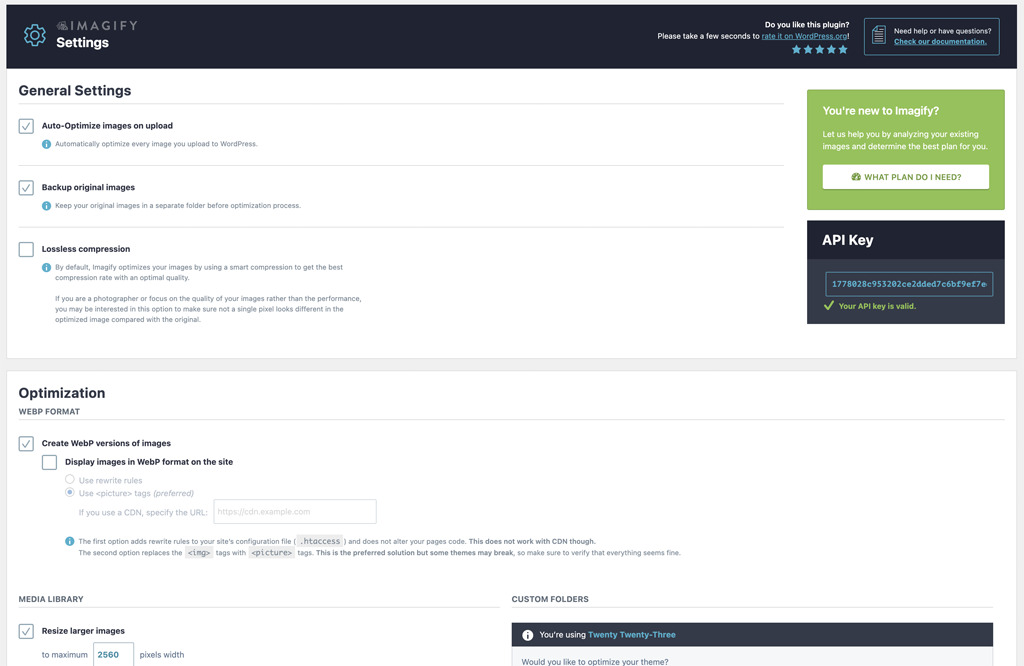 And after running a bulk optimization on your existing images in your media library, Imagify gives you the detailed results.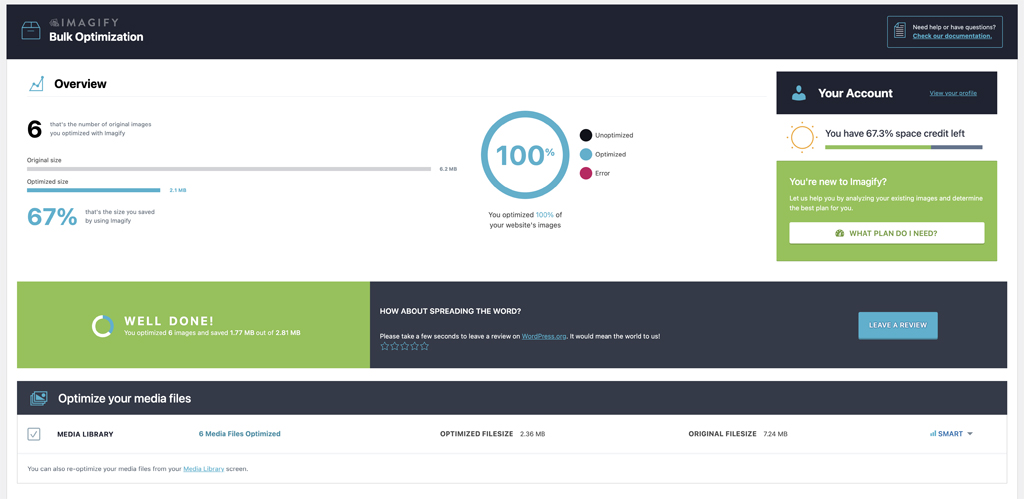 Imagify Test Results
For this particular test, I uploaded six large size images to a post of my test site. Using GTmetrix, I tested speed and performance without Imagify and with Imagify. As you can see from the results below, without Imagify, medium level warnings for efficiently encoded and properly sized images were received. When using Imagify, both Largest Contentful Paint (LCP) and Fully Load Times were noticeably improved. And, encoded and sized image flags were changed to low impact.
Without Imagify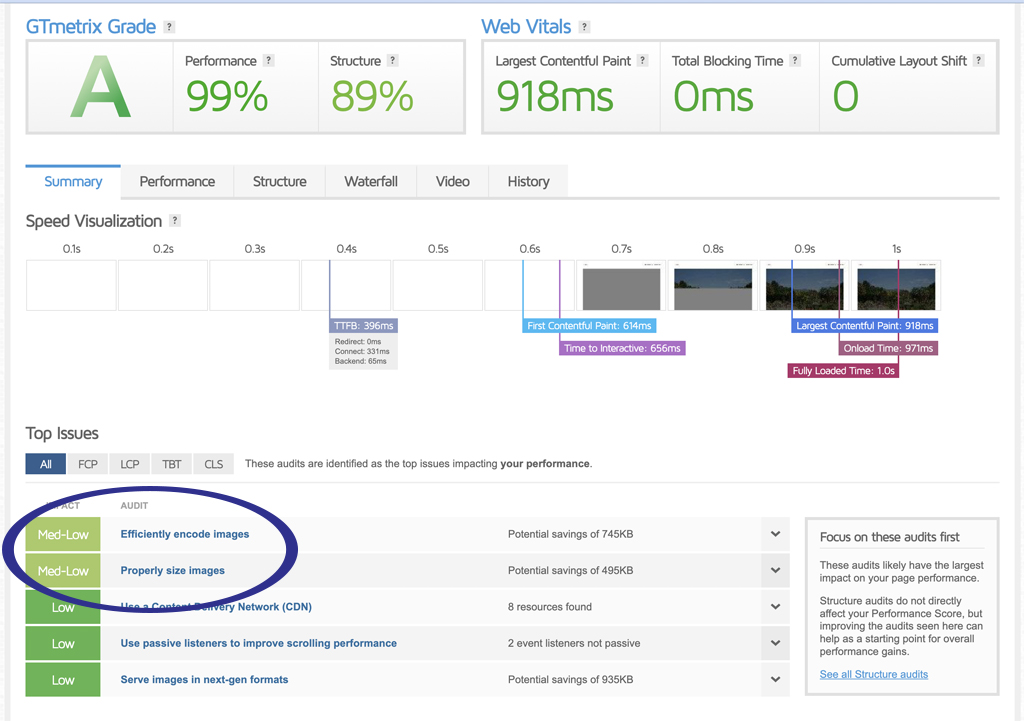 With Imagify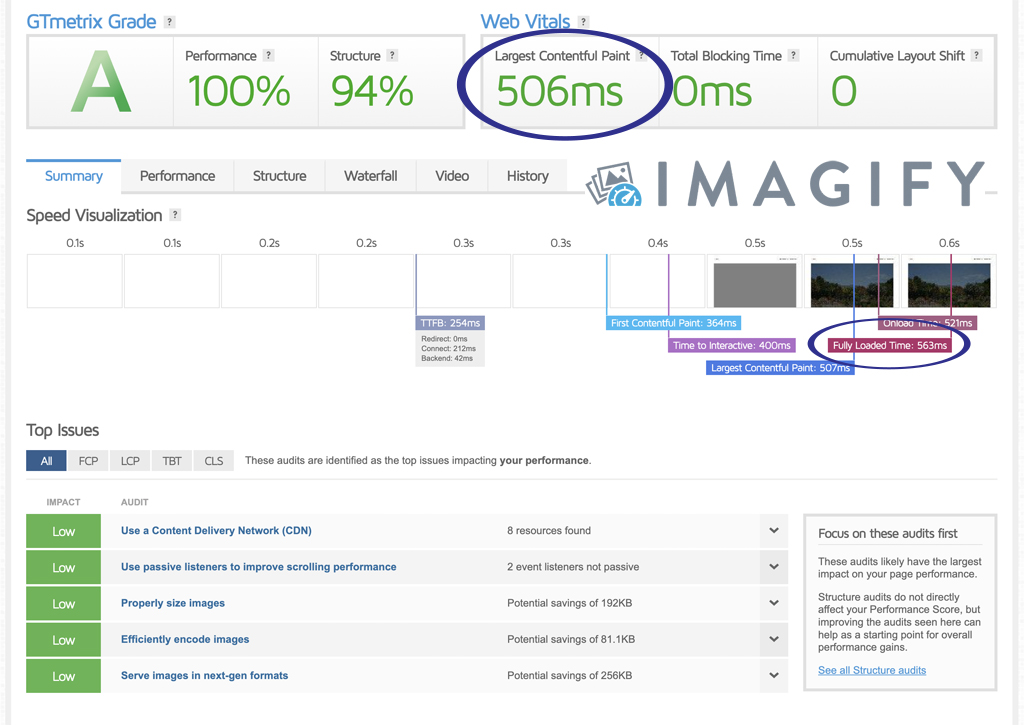 Imagify vs EWWW vs Smush
How does Imagify compare to other WordPress image plugins like EWWW and Smush? In addition to our Imagify testing above, we also tested out the EWWW Image Optimizer and Smush WordPress plugins to see how these three image optimizers compare.
Here are the head to head results from our testing.
| | | EWWW | Smush |
| --- | --- | --- | --- |
| First Contentful Paint (FCP): | 364ms | 523ms | 520ms |
| Largest Contentful Paint (LCP): | 506ms | 711ms | 705ms |
| Fully Loaded Time: | 563ms | 811ms | 809ms |
| Speed Index: | 456ms | 705ms | 641ms |
Imagify did outperformed the other two WordPress image optimization plugins.
Imagify Pricing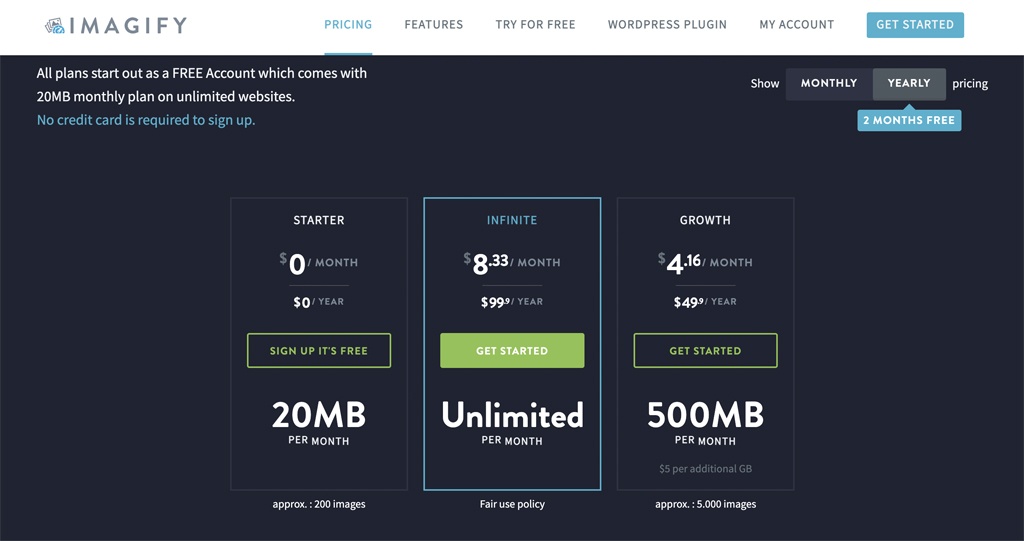 As I've mentioned, you can start using Imagify for free. The free Starter account allows you to optimize 20MB per month (approximately 200 images). If you have more images, you can opt for either the Growth or Infinite Plan. The Growth Plan currently is priced at $4.99 mo. It gives you 500MB per month (approximately 5000 images). The Infinite Plan costs $9.99 mo. and provides unlimited image optimizations (per their fair use policy). If you sign up for an annual plan, you get two months free so the cost is $4.16 mo. for Growth and $8.33 mo. for Infinite.
Imagify Customer Support
From my experience, Imagify is very easy to setup and use. However, if you do require assistance, you can contact customer support via the chat message box on the Imagify website. Support response time is listed as within a day (Monday – Friday). There is also a documentation area on the main Imagify site.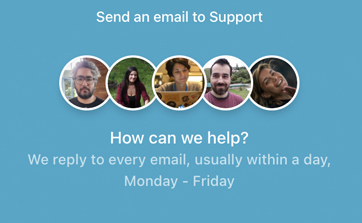 Imagify Pros and Cons
Pros:
Free Starter Account (No Credit Card Needed)
Easy WordPress Plugin Installation
Easy to Use Dashboard
Auto Optimize Images on Upload
Optimized Images Look Great
Backs Up Your Original Images
Can Enable Lossless Compression
Bulk Optimize Existing Images
Affordable Pricing
Cons:
Starter Plan Limited to 20MB mo.
Recommendation
Imagify is ideal for websites with a lot of images such as E-commerce stores with a lot of products and photography websites. However, as you've seen from my testing above, it can help optimize any website with images so you get faster page loading and better performance.
While you can use Imagify for any website by optimizing images from your Imagify account, it works even better with WordPress sites where you can download and install the Imagify plugin and have your images automatically optimized when uploading. And, you can also bulk optimize the existing images in your media library.
Obviously, the more images your website has, the more valuable a tool such as Imagify can be. But from my testing and experience using Imagify, I would recommend that all WordPress website owners try it out since you get a free account with no credit card required at sign up.
The bottom line here is that Imagify is an affordable, easy to use solution that does an outstanding job of optimizing your images so your website runs faster while keeping your images looking great.