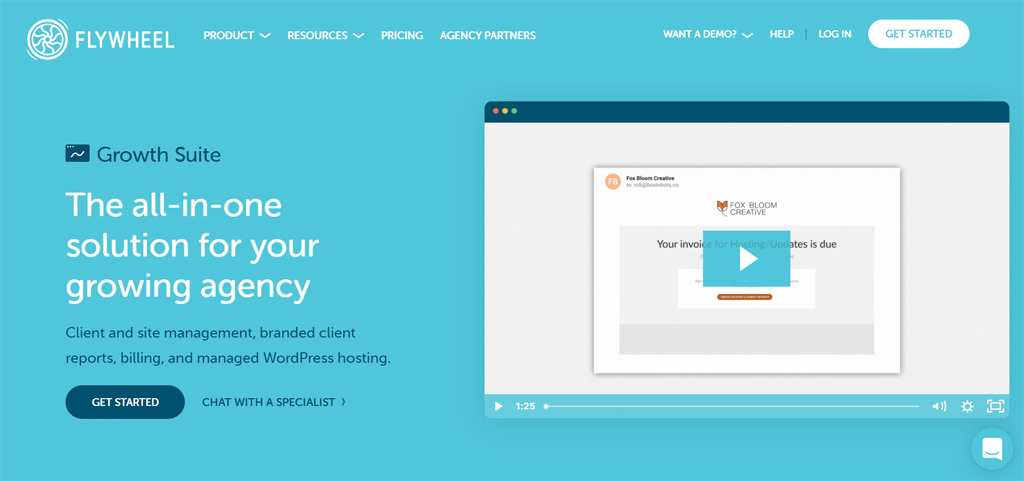 Running a successful WordPress agency involves a lot more than just creating great websites. There's also the need to get website hosting, handle client and site management, perform billing, and of course, provide reporting. That's where finding the right managed WordPress hosting provider can really help make all of these tasks easier.
If you're not familiar with Flywheel, they're a great managed WordPress hosting provider that started out as an independent company and is now part of WP Engine. Besides managed hosting for individuals, Flywheel also specializes in providing managed hosting for WordPress agencies.
Growth Suite is the set of tools that are included with your Agency WordPress hosting plans that helps you run your business by assisting you with Client and Site Management, Client Reporting, Billing, Reseller Hosting, and more. Are you looking for an easier way to deal with creating reports for your clients? In this article, I'm going to be focusing on the Client Reporting tool you get with Growth Suite.
Flywheel's Managed WordPress Hosting Plans for Agencies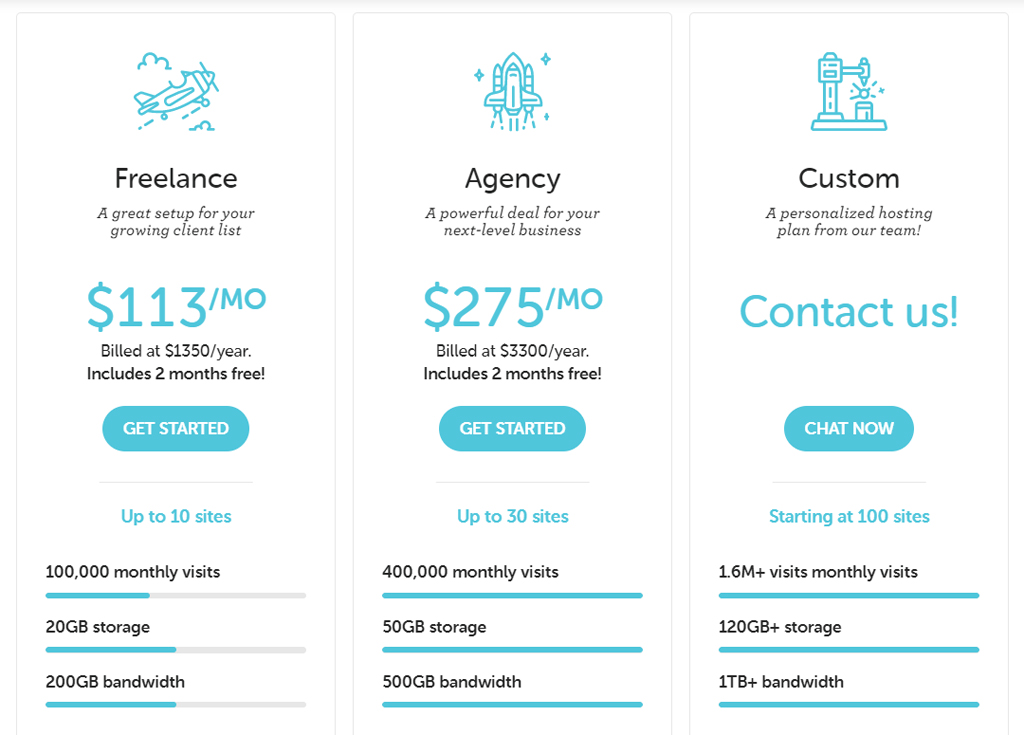 Flywheel has some great Managed WordPress Hosting plans for individuals. However, they have a specific lineup of WordPress hosting plans specifically tailored for agencies. With their Freelance, Agency, and Custom plans, you get access to Growth Suite.
The Flywheel Growth Suite Dashboard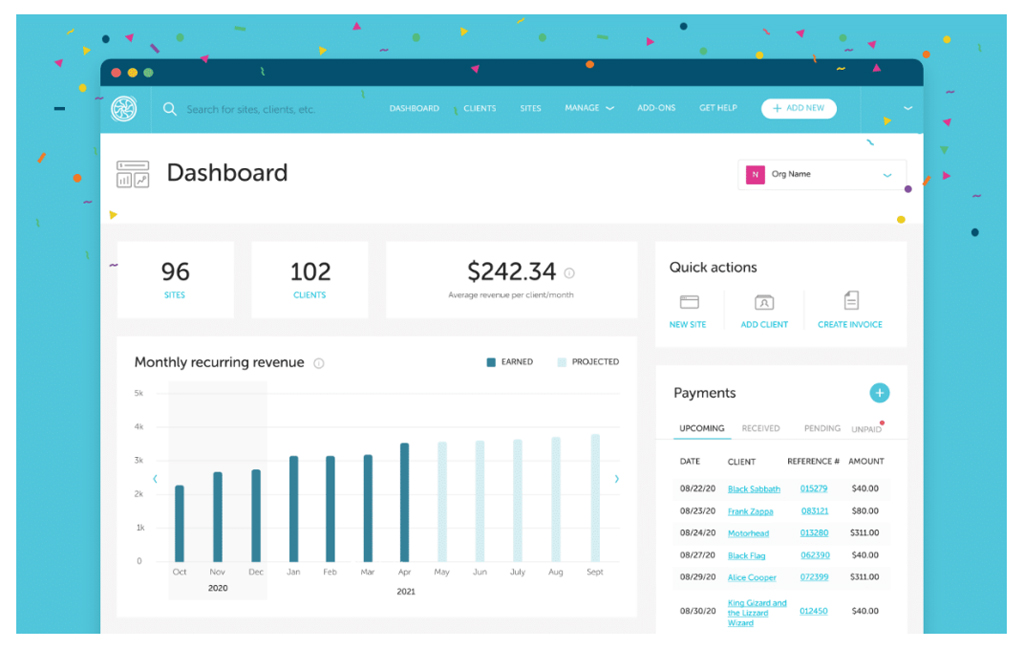 The Growth Suite dashboard gives you quick and easy access to pertinent information about your business including revenue and invoicing information.
Creating Reports with Growth Suite
The Client Reporting functionality within Growth Suite allows you to provide personalized and branded reports (that include your customer's company logo) to your clients. With these reports, your clients will be able to immediately see how their websites are performing on both the front and backend. They'll see the website maintenance tasks performed as well as valuable data on their website visitors (user and session data, returning users, bounce rate, conversions, traffic source data, and more).
And, the best part of Growth Suite's client reporting is that with the client portal, your customers will be able to log in themselves and immediately access their reports!
What Reports Can You Generate for Your Clients?
The Updates Report Contains information on core and plugin updates.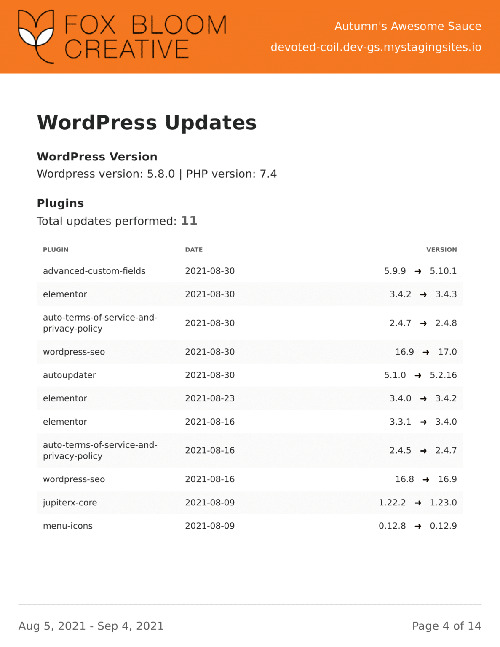 The Backups Report gives your clients peace of mind knowing how many site backups are available.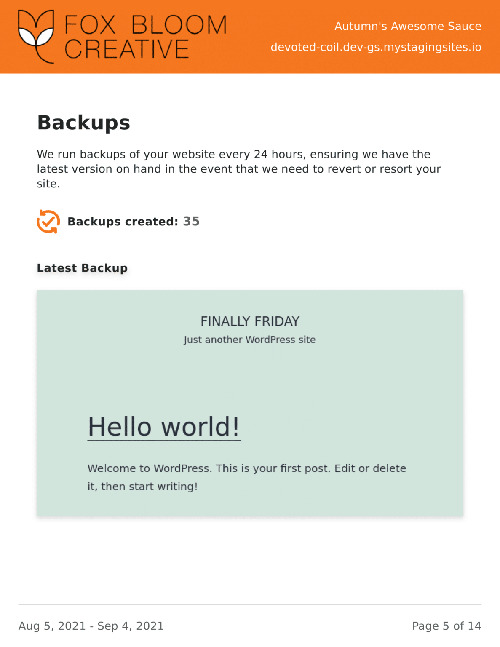 Likewise, the Security and Site Optimization Reports let your client know their websites are protected and performing well.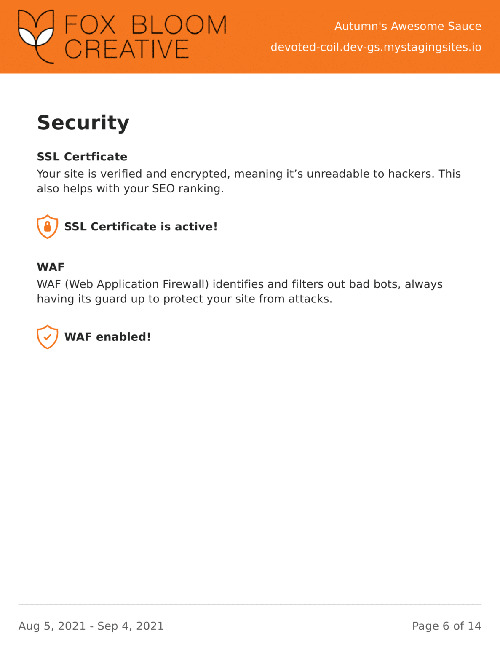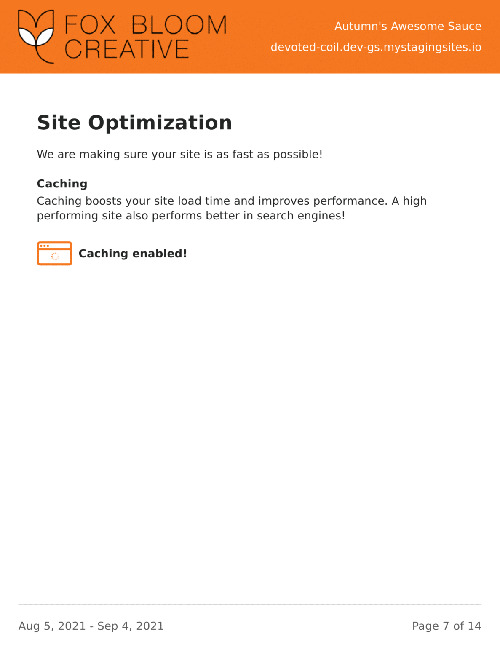 In conjunction with Google Analytics, Growth Suite will also generate reports for your clients so they can see how many users are visiting their sites, how long they are visiting, where they are coming from, and how well they are converting.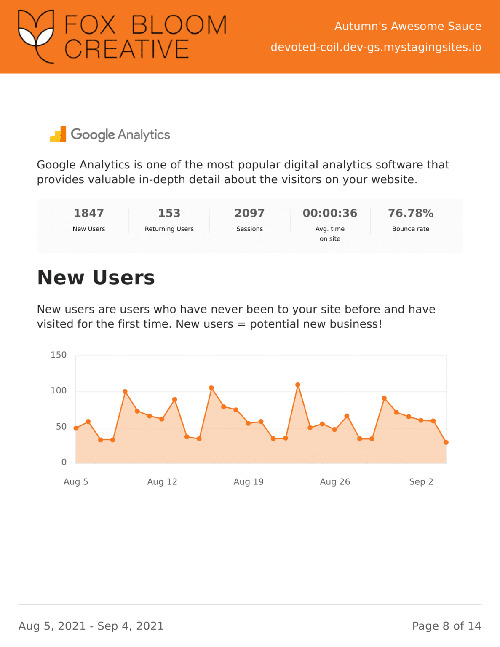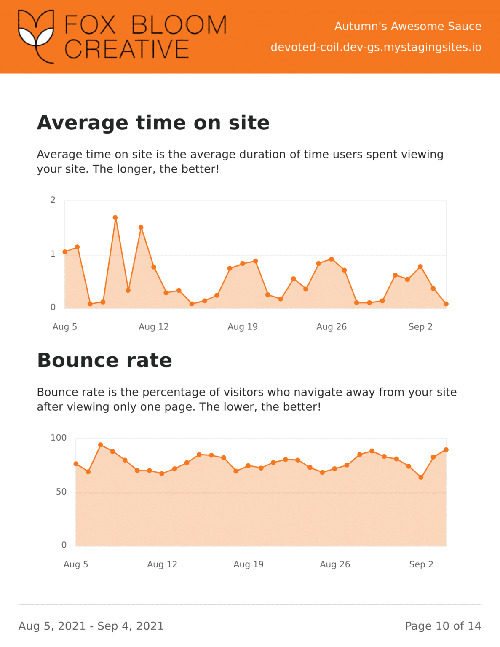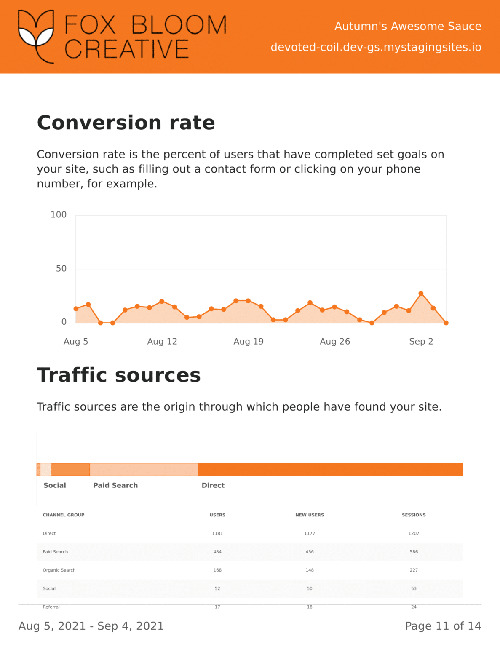 You can also keep them informed on additional work you have performed on their websites.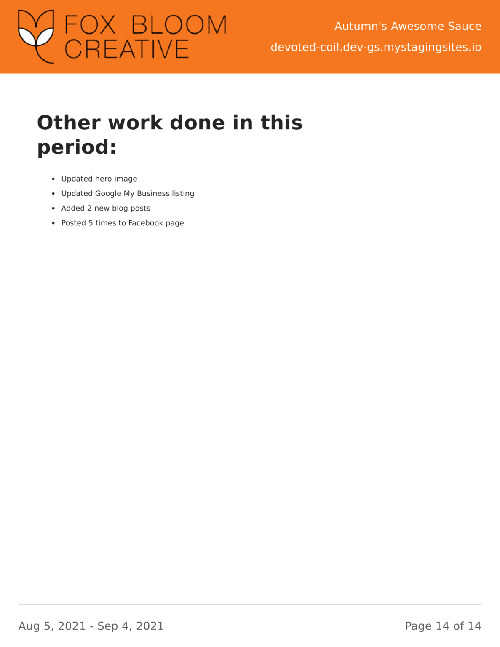 Flywheel Hosting's Other Features
We've been focusing here on client reporting. However, Flywheel's growth suite also lets you bulk manage all of your websites, set up billing and invoicing, and perform other maintenance tasks for you.
And, when you sign up at Flywheel, your agency is also receiving excellent managed WordPress hosting that includes automatic data backups, website staging, website cloning, a content delivery network, custom caching technology, and 24/7 live chat support.
Full Disclosure: I receive a small commission if you purchase from the above link.