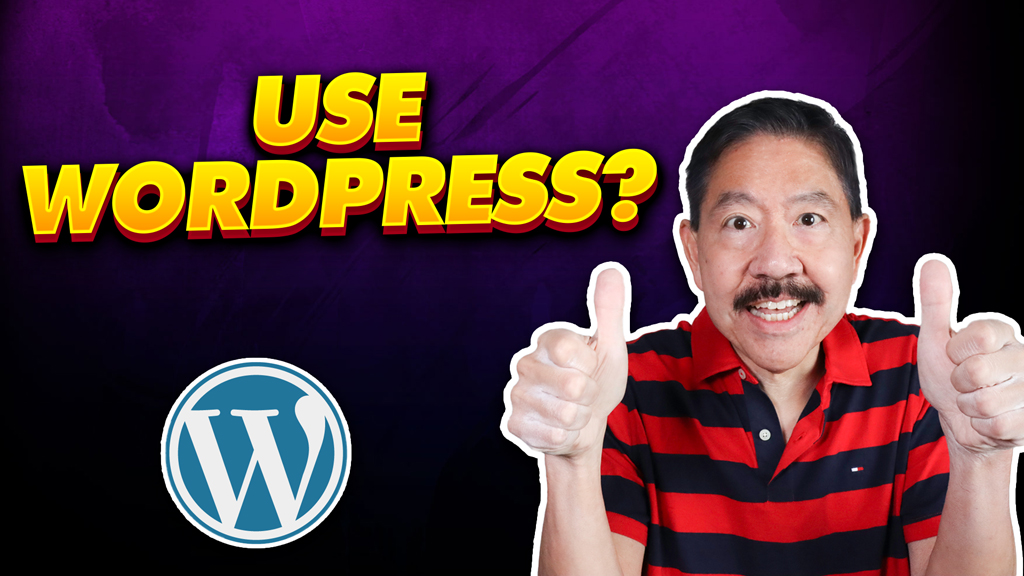 WordPress is absolutely, positively, the most popular website platform. Here in 2022, WordPress now accounts for over 40% (around 43% at press time) of all websites! And to show you just how dominate WordPress is today, the next most popular platform is Shopify—which currently accounts for about 4% of all websites!
However, believe it or not, there are still some people that recommend against using WordPress. In this article, I'm going to go over the top reasons Why You Should Use WordPress in 2022.
#1 You Get More Flexibility and Control
To begin with, some people might think that WordPress requires a lot of maintenance. While that may have been true years ago, there really is not that much maintenance needed anymore! You can have automatic updates for your themes, plugins, and the WordPress software itself. And, with a managed hosting plan, you can have even more tasks taken care for you.
Not only is WordPress easier to manage these days, but keep in mind that when you use WordPress for your websites, you get much more flexibility and control to design and run your website the way you want to—unlike with the other website builder services.
#2 With the Right Hosting and Setup WordPress Performs Excellently
Another criticism some people have about WordPress is that it doesn't perform that well. Again, I totally disagree. While WordPress may not be the fastest platform out of the box, if you choose the right web hosting, theme, and plugins, your website will run just fine!
I use WordPress for all of my websites and I get great speed and performance. Here are a couple of examples below:


#3 WordPress is Now Even Easier to Use
One of the biggest disagreements I have is with the notion that WordPress is too difficult to use or requires too much of a learning curve for beginners. Actually, nothing could be further from the truth!
WordPress is easier than ever to use these days. First of all, installation is no longer an issue. With many WordPress hosts, you can have WordPress pre-installed for you. And, there are some great WordPress website builders that make creating your website even easier!
Check out the Bluehost Website Builder here
Also, as I mentioned earlier, if you want an even easier WordPress experience, you can opt for a managed WordPress hosting plan.
Managed WordPress Hosting Options:
#4 WordPress Moves at the Speed of Technology
I laugh when I hear people say that there is a lack of innovation with WordPress. Unlike other website platforms like Wix, SquareSpace, etc., with WordPress you aren't locked into the technology of a particular engineering department—that might be outdated!
Because WordPress is opensource, the software moves at the speed of technology with constant improvements and innovation. In fact, you can create just about any type of website you need with WordPress these days.
#5 WordPress is the Most Popular Platform on the Internet
And perhaps most importantly, WordPress is by far the most popular website platform on the internet—by far! According to w3techs.com, WordPress now accounts for over 43% of all websites! Almost half of all sites on the web are WordPress! To put that stat in even more perspective, the next highest ranked platform is Shopify which accounts for about 4.4% of websites. That's a huge difference!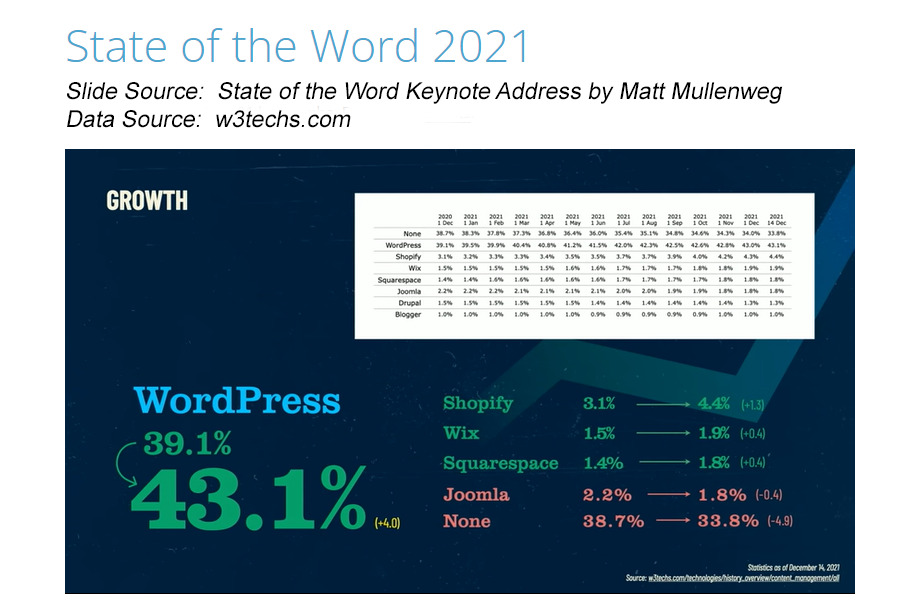 So, I don't think it's a stretch to say that WordPress is going to be around for quite a while!
 
WordPress vs Other Alternatives
While I personally use WordPress for my websites, and I recommend that most website owners also should use it, I do realize there are some situations where using a different platform may be the preferred. So, let's compare WordPress to some of the other popular website platforms to see the pros and cons of each and when to use WordPress or something else.
Online Brochure Website: WordPress vs Wix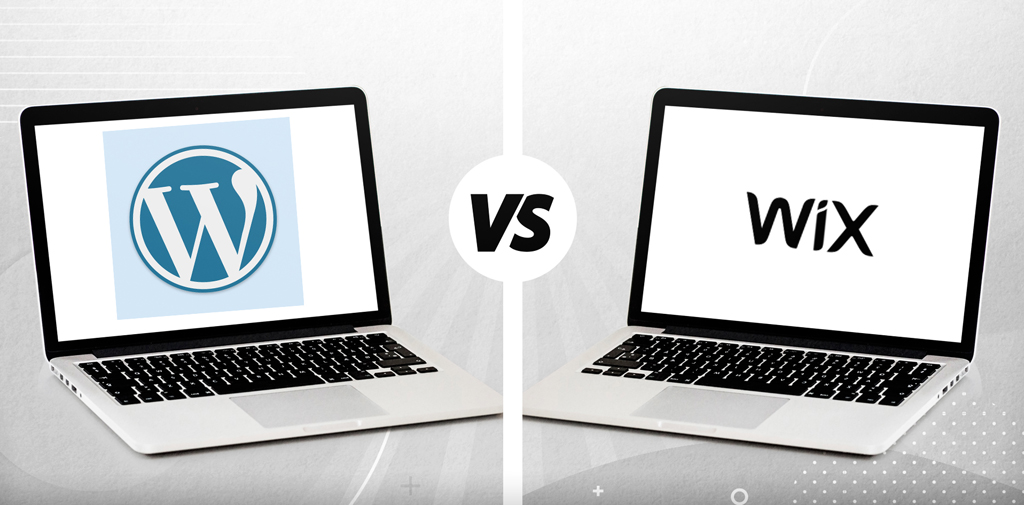 Let's start off with creating a website for advertising or customer acquisition. Here, we'll compare WordPress to Wix. Now at one time, I would have recommended Wix if you needed a simple online brochure type of website. However, that's no longer the case.
Because there are now a number of WordPress website builders, along with the other features I mentioned that now make WordPress easier to use, I would now choose WordPress over Wix.
WordPress hosting is available at all price levels and you get more value. But even more importantly, WordPress gives you so much more flexibility and control where you're not locked into Wix's ecosystem where you can't move your website if you want to.
With one WordPress hosting plan, you can create any type of site you want without having to switch to a specific plan like with Wix. And, the customer support you can get with your WordPress host will be much better than what you get with Wix.
Ecommerce: WordPress vs Shopify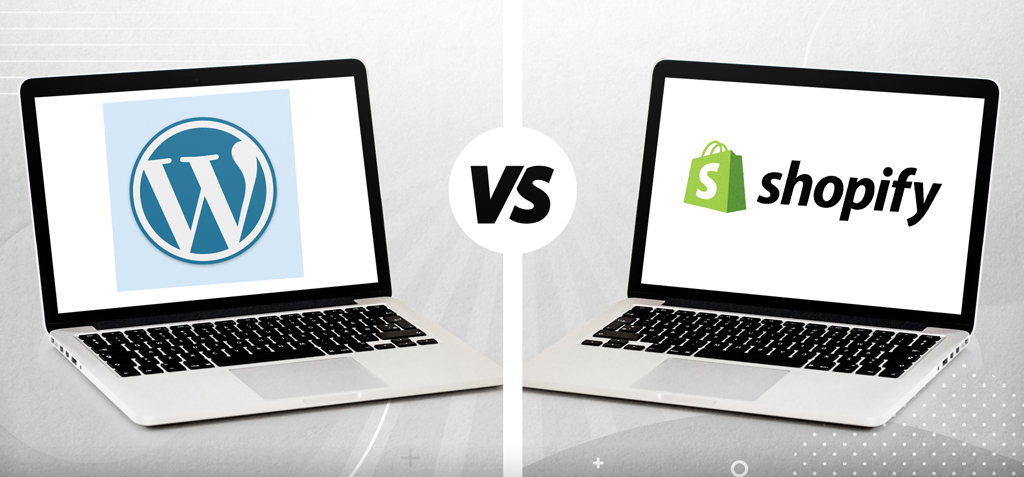 Now, let's take a look at Ecommerce websites. Here, we're comparing WordPress to Shopify. I've also used Shopify in the past, and unlike Wix, I believe there still are situations where Shopify may be a more appropriate choice for an online store.
Shopify has done a great job in encompassing all of the features you need to run an online store into one platform. Their templates look good and you can build your site quickly.
Click Here to See Examples of Shopify Templates
When you talk about WordPress and Ecommerce, we're really talking about WooCommerce. WooCommerce is a great online store platform that runs on top of WordPress—and there is the number one advantage! With WooCommerce you get all of the benefits of the WordPress platform plus everything you need to create any type of online shopping experience. I also like how WooCommerce gives you more flexibility when you're creating your Ecommerce website.
The bottom line here is I would say if you need a quick online store solution where you're only selling a limited number of products, then I would choose Shopify.
However, if you're going to have a large Ecommerce site where you're selling a large number of products, then I would opt for WordPress and WooCommerce.
Check Out Nexcess's WooCommerce Hosting Plans Here
Portfolio Website: WordPress vs SmugMug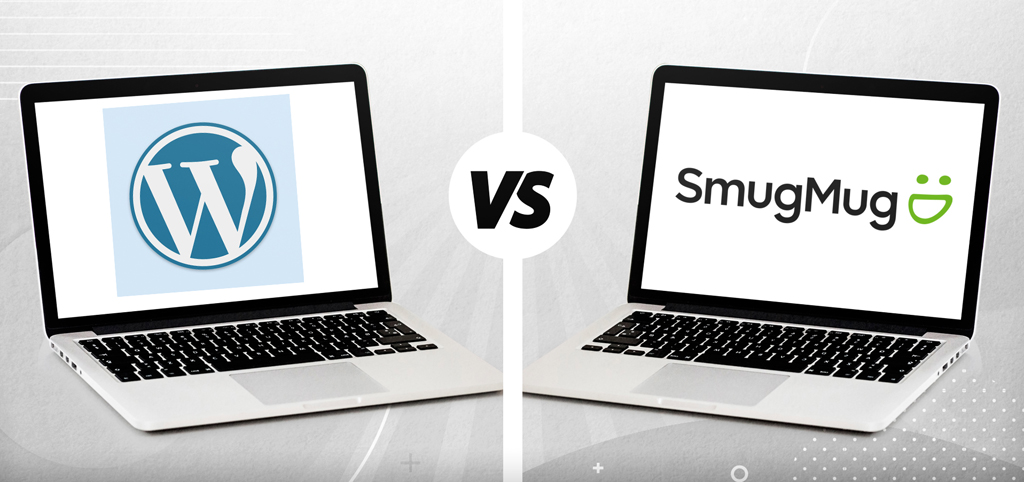 Next, for photographers let's compare WordPress to SmugMug. SmugMug is specifically tailored for photography websites and in my opinion is the best option among photo specific website platforms.
SmugMug not only allows you to display and share your photography work, but you can literally run your photography business with it. You can have your clients view and select their photos as well as have them purchase directly from your website.
Click Here for More Details on SmugMug
WordPress has many plugins and themes you can use to display your photos, and is generally less expensive to use than SmugMug.
Here, I would make the following recommendations. If you're mainly looking to display your photography work or to advertise your photography services, then I would definitely use WordPress.
On the other hand, if you're a professional photographer and are looking for a complete business solution that includes specific premium photography business features, then I would choose SmugMug.
Sales Funnels: WordPress vs ClickFunnels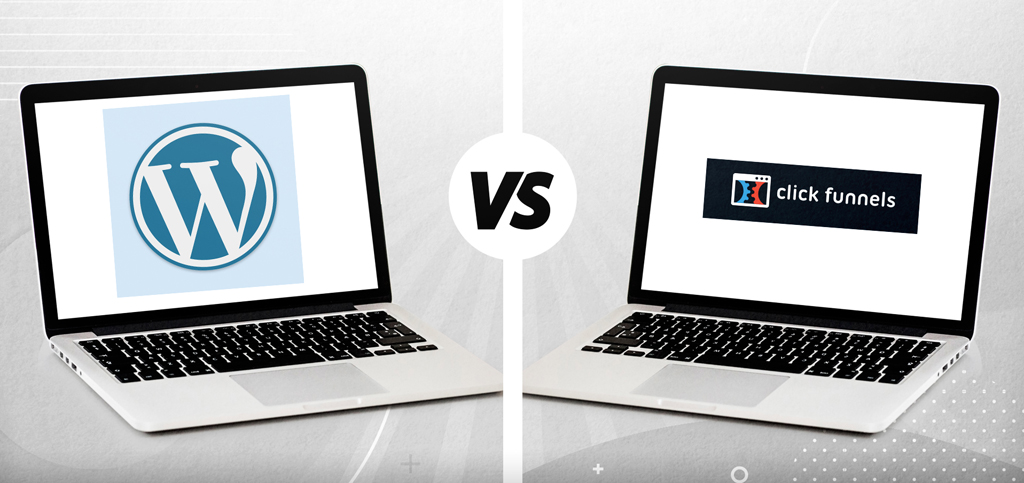 And finally, let's take a look at sales funnels—comparing WordPress and ClickFunnels.
While there are other sales funnel platforms, ClickFunnels is probably the most established and well-known sales funnel tool. The biggest advantage you get with ClickFunnels is that you get a complete suite of tools for every step of your sales funnel.
While it's a good platform, there are two big disadvantages with ClickFunnels. First, the price tag is high—currently almost $300 mo. for their premium plan. The second issue is similar to Wix and other website builders. You're basically locked into their ecosystem without much flexibility and control. Granted, you could integrate WordPress and other applications with ClickFunnels, but then you're defeating the purpose of having that all-in-one type of tool.
With WordPress the advantages and disadvantages are exactly the opposite when it comes to sales funnels. WordPress is a much cheaper alternative, and as we've discussed you get total ownership and control of your site. However, with WordPress you'll need to utilize a number of additional tools to create your sales funnel, and it will take more time and effort.
If you have the budget and you want the quicker way to build your sales funnel, then you might want to check out ClickFunnels. Personally, I would rather use WordPress. Although it may take a bit more work to create your funnel, I still prefer all the benefits you get with WordPress.
Having the flexibility to create different types of websites utilizing opensource technology, while providing better control and ownership of your sites, gives WordPress the advantage over the other website platforms here in 2022.