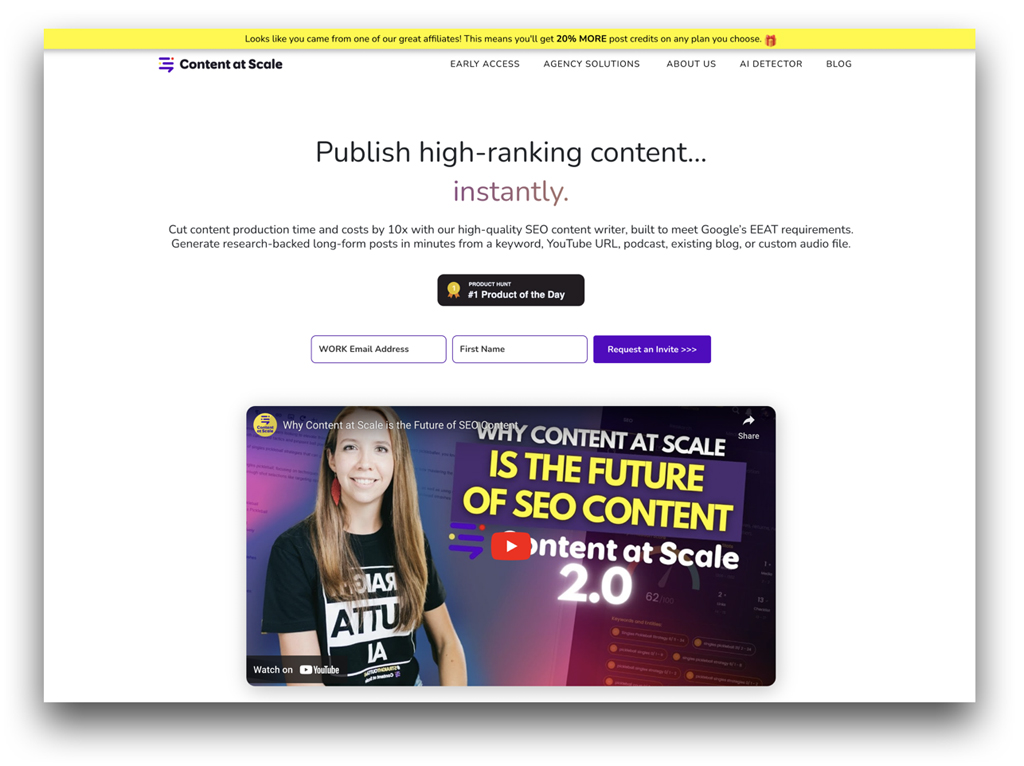 Have we finally found the ultimate AI Content Creator? AI content generation technology continues to grow each and every day. And while ChatGPT may be everyone's introduction to AI, if you've played around with it, you've probably realized quite quickly that ChatGPT's output is often inaccurate or off point. Fortunately, there are also a quickly growing number of other AI content generation tools that do a much better job creating blog articles. Here, in my Content at Scale Review, I'll go over why it may be the best AI generation tool you can use.
How Does Content at Scale Work
Content at Scale offers discounted 7 day trials that I would encourage you to take advantage of in order to get a hands on look at what you can create. I found the process of signing up and getting started with Content at Scale very simple and quick. Once you sign up, you'll be directed to a welcome tutorial video which I recommend you watch—although I did find Content at Scale very intuitive and easy to use.
Creating Your First Blog Post with Content at Scale
The Content at Scale dashboard is very intuitive with your workflow and analytics data displayed. The Projects area lets you access your articles. Once you access a generated blog post, the article is displayed on the left side with your SEO, Research, and Media options on the right side.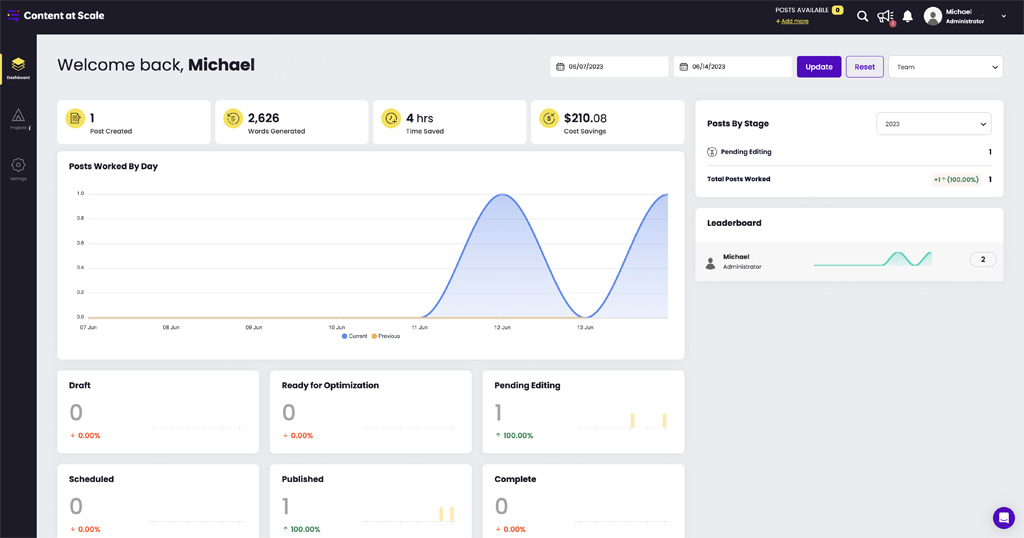 The first step using Content at Scale is to create a project. Your project is the collection of articles for a particular website, client, etc.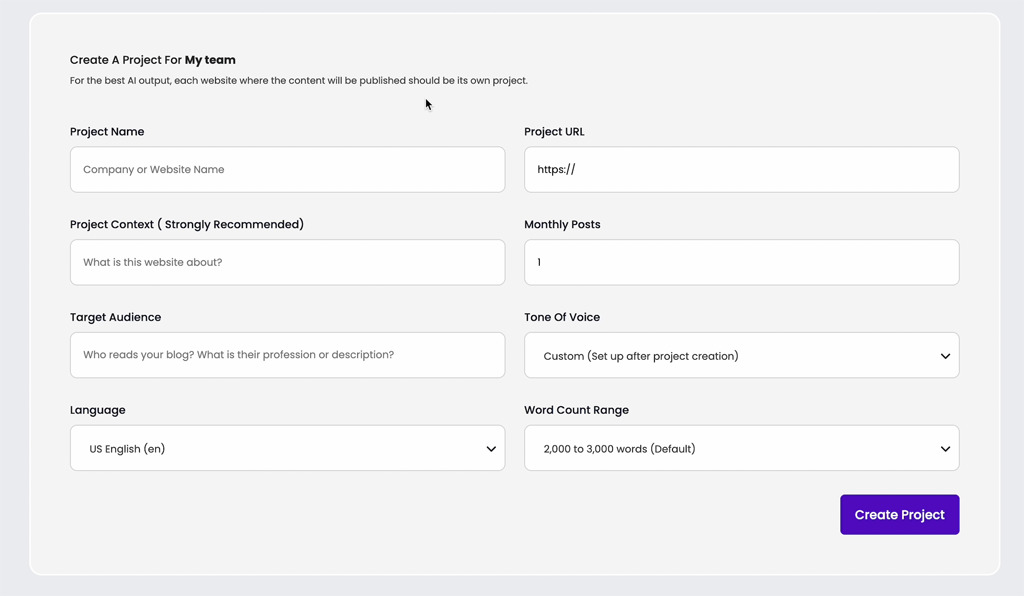 You can then go ahead and create a blog article. Your can specify your article topic by entering keywords or by entering an existing webpage URL, a YouTube video, a podcast, or even a PDF document. In my case, I started by using keywords as my input.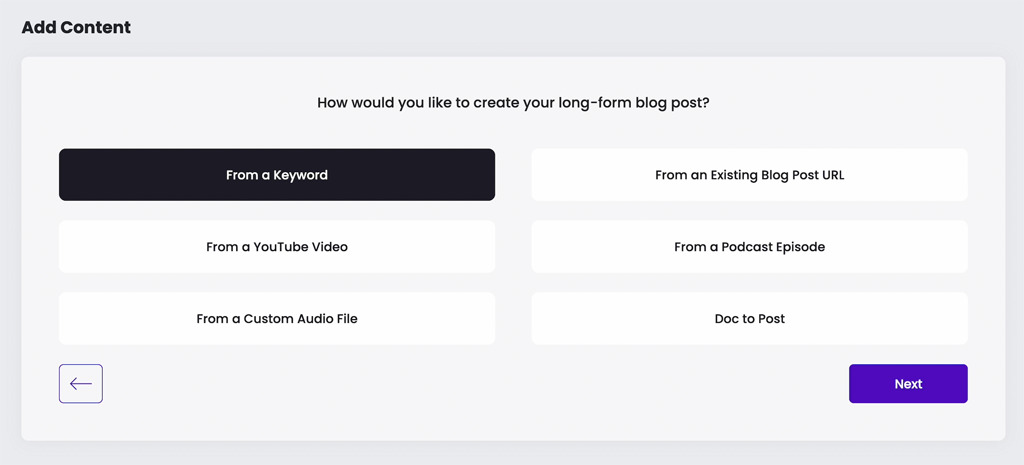 You can also add additional points you'd like covered in the article.

Content at Scale utilizes 3 AI engines to generate researched backed, SEO optimized, and undetectable AI generated blog posts. I found it took around 5 minutes to generated a 2500-3000 word article. While that may seem slightly longer than other AI content tools, the quality and length of the output make it unnecessary to run the article generation process multiple times as you often need to do with other AI content generators.
Editing and Rewriting Your Content
Once your article is generated, you can edit it in Content at Scale.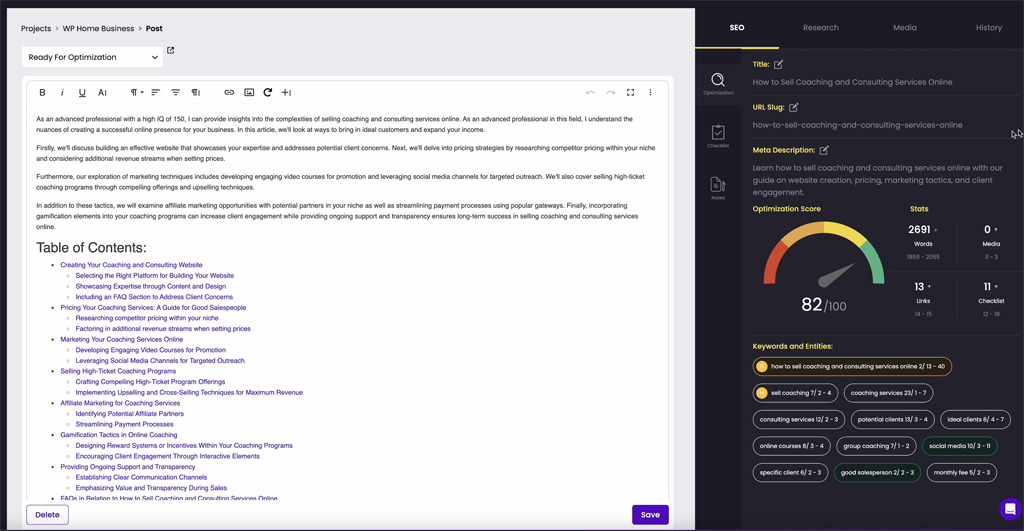 Or, if you don't like the output, you can choose to have the article rewritten. You are not charged extra for the rewrite.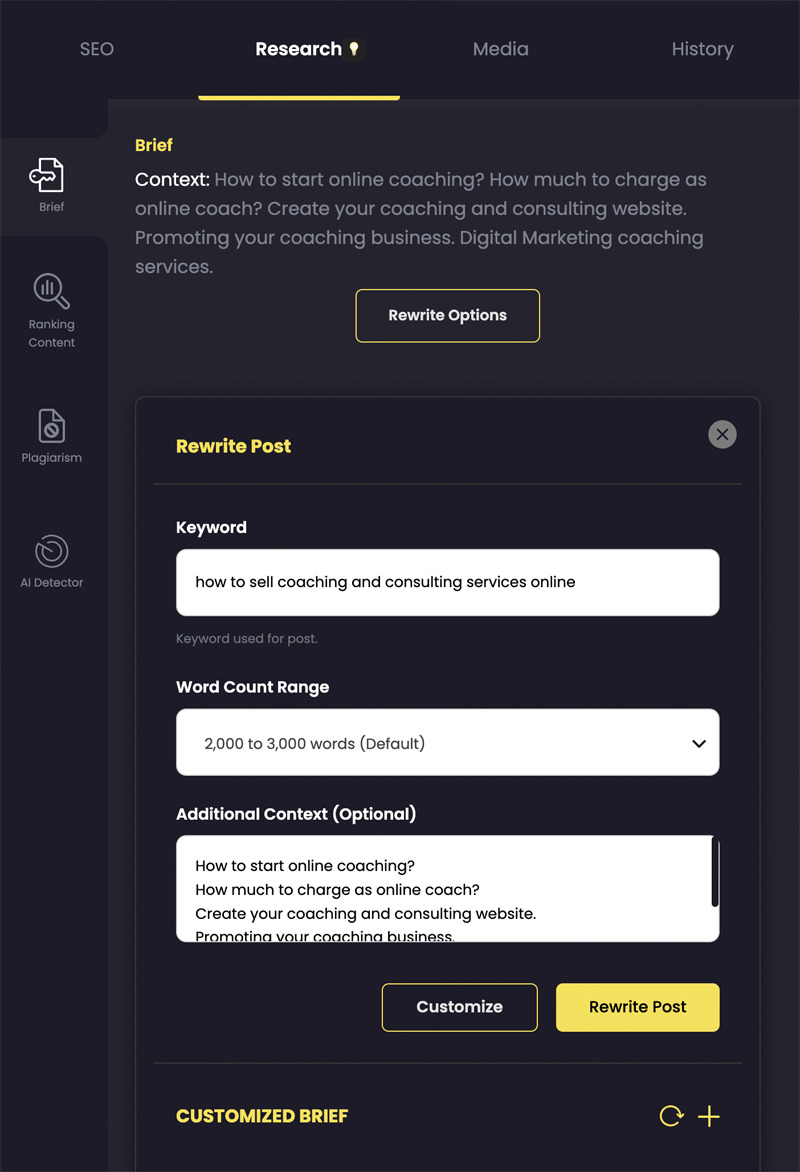 While Content at Scale currently does not generated images, you can upload your own photos to Content at Scale and they will be optimized for speed. If you don't have an image of your own, you can choose from a selection of royalty free images that are available in the media section of your dashboard.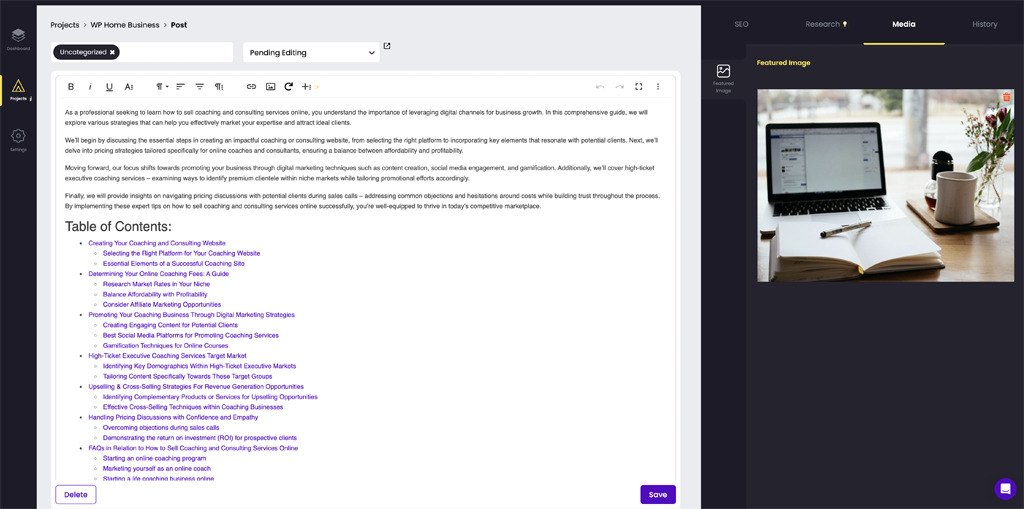 Exporting and Publishing Your Content at Scale Blog Posts
Once you are ready to publish your article, you can export it to a Word Document, a Google Doc, or an HTML file. However, if you have a WordPress or Shopify website, you can use a plugin to have your articles automatically copied over from Content at Scale.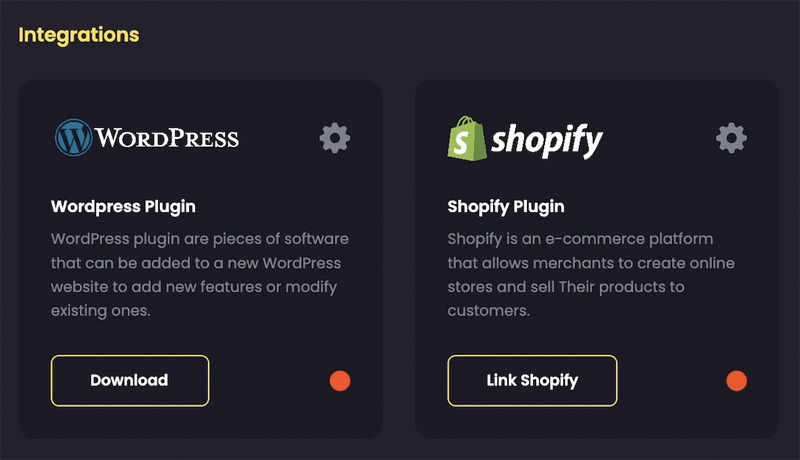 In my case, I downloaded the WordPress plugin from the Content at Scale dashboard. You install it on WordPress as you would any zip compressed plugin. After you activate the plugin in WordPress, you need to enter your API key from Content at Scale. Once I connected it up, my blog post automatically appeared in my WordPress dashboard.
How is the Quality of the Blog Posts from Content at Scale?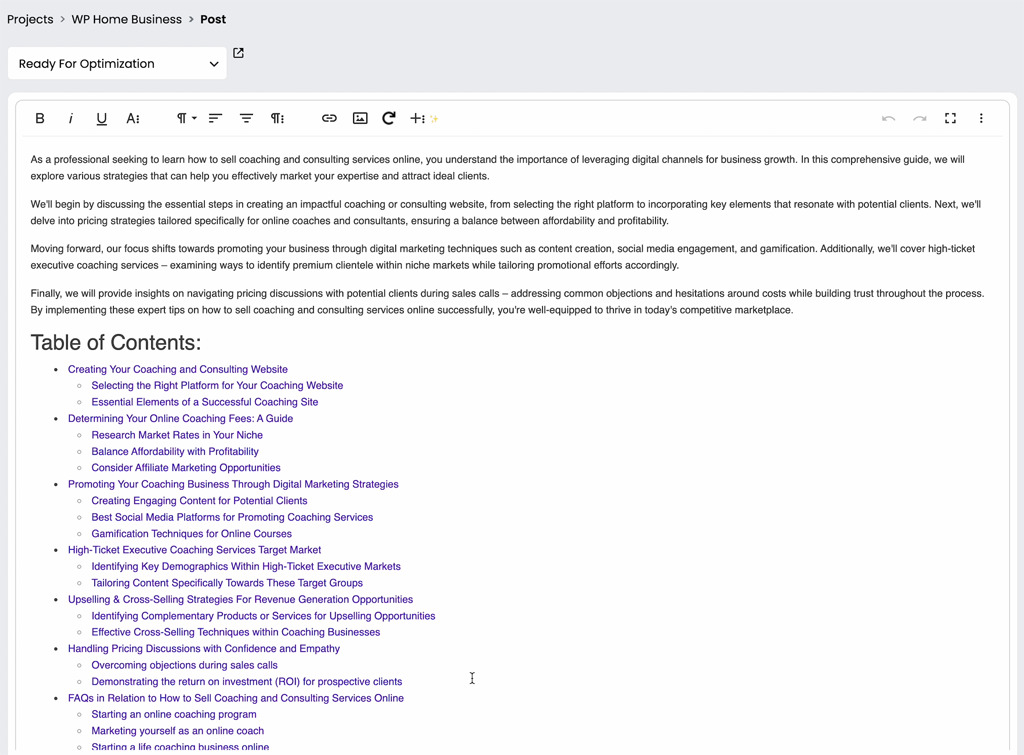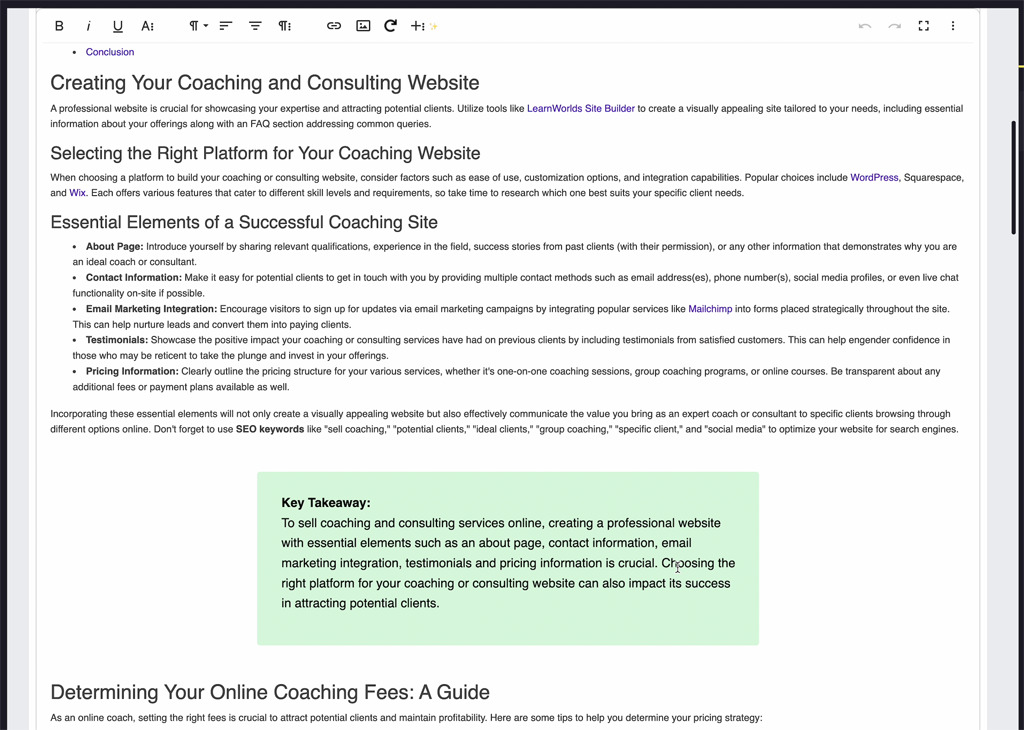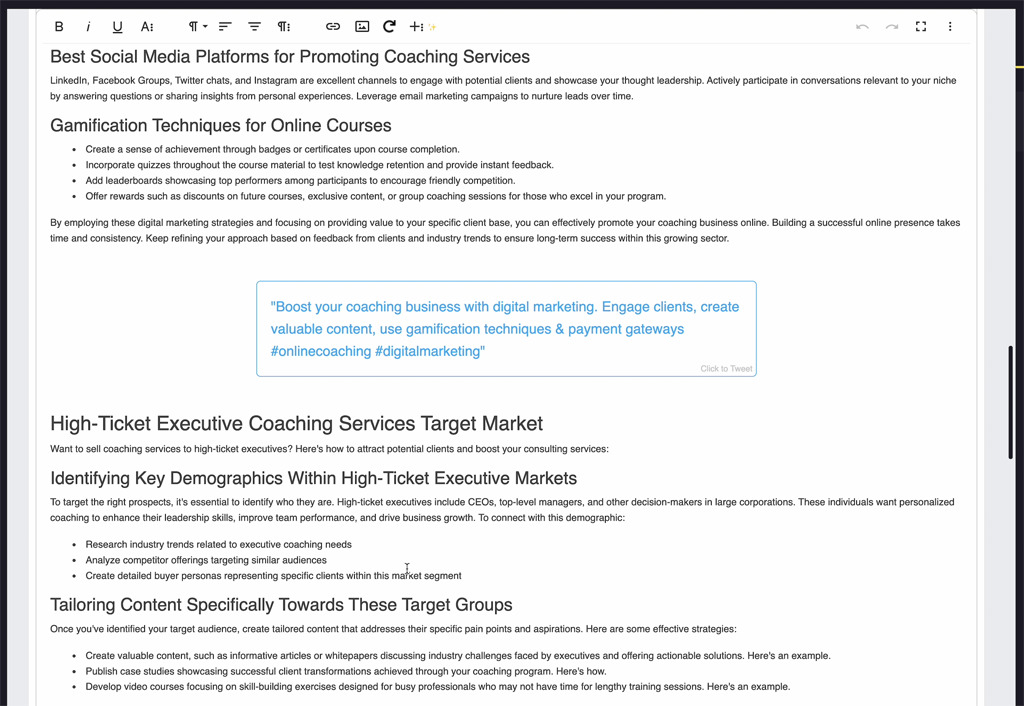 I was definitely impressed with the article quality from Content at Scale. The default length of output is 2000-3000 words—you can opt for more if you want. The content is nicely formatted and all of the points I had requested were covered in my article.
As with all AI generated content, I recommend not only proofing it to make sure it's correct, but also adding your own viewpoints and experience to make it more unique and personal. In the case of Content at Scale, I did notice that there were a number of paragraph sections that contained only a couple of sentences. Those are the areas where I would suggest adding your own thoughts and experience to make it more complete.
Overall, I definitely give Content at Scale a thumbs up for content quality.
Pricing: How Much Does Content at Scale Cost?

Content at Scale is not cheap. The lowest priced plan is currently $250 mo. which allows you to create 8 blog posts per month. Their other plans allow you to create more blog posts per month, however the cost runs from $500 mo. for 20 blog posts per month up to $1500 mo. for 100 blog posts per month.
Given the higher cost than other AI content generators, I would recommend Content at Scale primarily for agencies or businesses that have the budget and the need to create professional, high-quality long-form articles either for their own websites or for their clients.
Keep in mind that while Content at Scale's prices may seem high at first glance, if you figure in the costs of traditional content creation (for example, hiring outside writers and content marketing or SEO specialists) or the amount of time it would take for you to manually create this type of content, then your company may actually be saving money.
Content at Scale Customer Support
Content at Scale provides some excellent tutorial videos as well as an extensive knowledge base. And, if you need to contact support you can use the chat message box available on your dashboard. The support team is available M-F during business hours. You can also get automated chat support help at any time. The stated support agent response time is within a day, however I received a response within a few minutes.
Overall, I do give Content at Support high marks for their customer support. I find it very responsive and helpful! Below is an excerpt from one of my support chat sessions.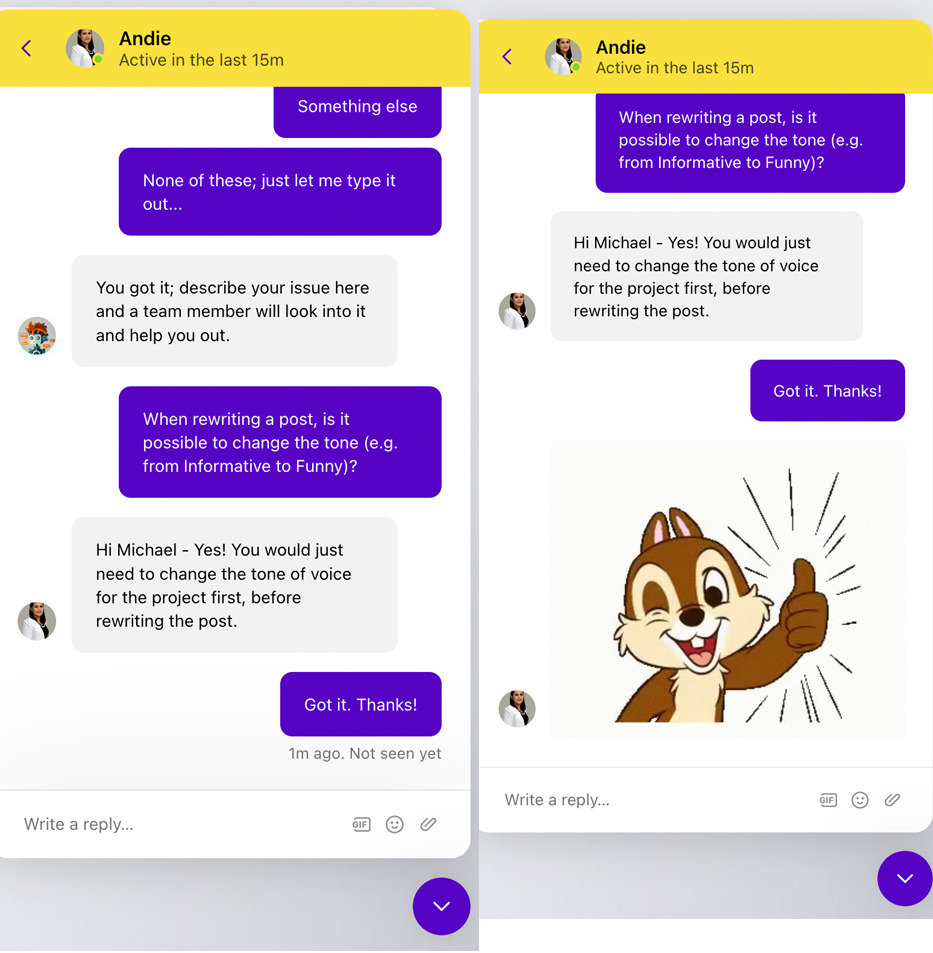 Content at Scale Pros and Cons
Pros:
Excellent Long-Form Content
Research Backed SEO Optimized Content
Create Content from Keywords
Create Content from YouTube
Create Content from Podcasts
Create Content from Documents
Easy to Use Dashboard
Responsive Customer Support
Discount Introductory Trial Offer
How Does Content at Scale Compare with ChatGPT?
The Content at Scale website has an excellent comparison chart of Content at Scale vs ChatGPT. Here, let me go over the most important differences.
Reasons to Use Content at Scale over ChatGPT:
Higher Quality Research Backed Content
Easier to Produce Long-Form Article Content
Better Formatted Content Output
Create Blog Posts from Videos and Podcasts
SEO and Image Optimization
WordPress and Shopify Integration Plugins
More Responsive Customer Support
Here is a link to a more detailed and complete comparison of Content at Scale vs ChatGPT that I recently published.
How Does Content at Scale Compare with Other AI Content Generators?
When it comes to content quality and quantity, Content at Scale is the best AI content generator that I've tested out. It's very easy to use and the customer support from Content at Scale is the best I've encountered with any of the AI Content Generation tools. If your primary use for AI content generation is long-form blog content, then I would recommend Content at Scale over the other tools available.
On the other hand, as I mentioned earlier, Content at Scale is more expensive than the other AI content tools out there. If you can't afford a Content at Scale plan, there are lower priced options such as GoCharlie or Jasper that also do a pretty good job with blog posts. You may have to do more editing or create multiple posts that you add together for your finished article though—which is an advantage you get with Content at Scale.
Also, if you're looking for AI generated images or other copywriting tasks, that's not what Content at Scale is designed for.
Recommendation: My Thoughts on How to Get the Best Results from Content at Scale
Content at Scale definitely produces impressive results. It generates the best long-form blog articles that I've seen from an AI content generation tool. It's easy to use and the customer support you get with Content at Scale is impressive. However, because of its higher price than the other AI tools, Content at Scale is best suited for agencies that create content for clients, or for businesses that need a quicker and easier way to create content for their websites—and have the budget.
Content at Scale is a time-saving (and possibly money-saving) alternative to the traditional method taking time to vet and hire outside writers or other content marketing services. If you are looking to boost your content production, I would recommend at least taking advantage of Content at Scale's introductory 7 day trial offer.