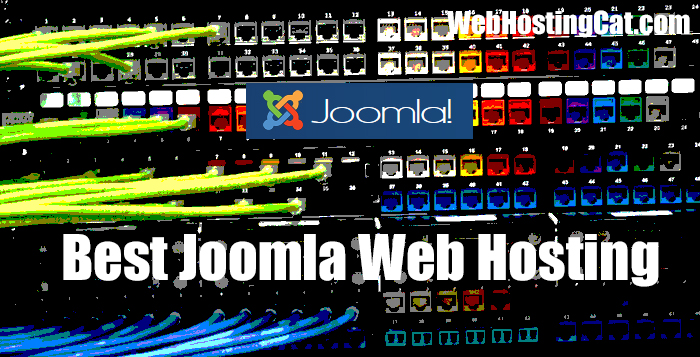 While Joomla does not have as big a share of the CMS market as WordPress, the Joomla Community continues to grow and the software is used for all types of websites. Joomla's unique position in the content management system world makes it an interesting alternative to WordPress and Drupal. Joomla is especially popular with developers that want to take things a notch beyond WordPress but don't want to get as technical as a Drupal developer.
When it comes to web hosting for Joomla, many of the features you should look for are similar to what you need for WordPress or Drupal. And while there are definitely a number of excellent hosting options for Joomla, ultimately the one you should choose will depend on your particular situation. For example, if you need some extra assistance, you'll want to look for a managed hosting plan. Joomla can be hosted on a Linux or Windows platform, so you also have that choice.
Most importantly, you should look for a web hosting plan that includes the most current version of PHP. When I spoke with Robert Jacobi, President of Open Source Matters—the organization that supports the Joomla project, he specifically mentioned having the latest version of PHP as one of the important features in choosing web hosting for Joomla.
Joomla Web Hosting Recommendations
Here are our 3 top choices for Joomla web hosting in 2017. All three of these web hosts are running the most current versions of PHP.
SiteGround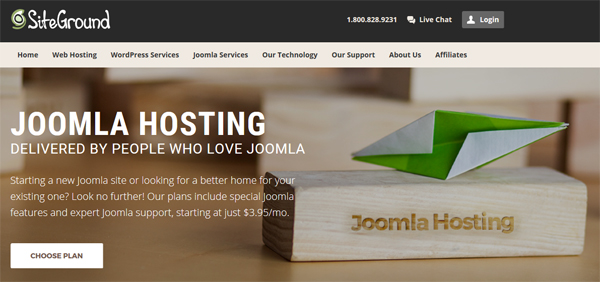 If you need a managed web hosting plan for Joomla, SiteGround provides excellent managed hosting features that often cost a lot more elsewhere.
With SiteGround you get:
Free Joomla Install and Transfer
Joomla Auto Updater
jHackGuard Plugin
Joomla SuperCacher
Expert Joomla Support
InMotion Hosting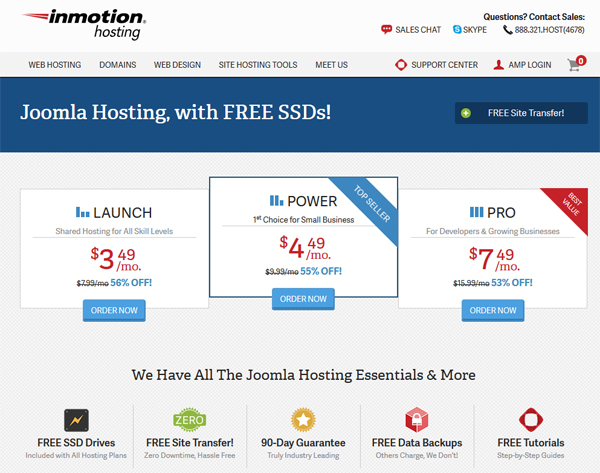 For Linux hosting, we like InMotion Hosting. With InMotion, you can get Joomla pre-installed for you along with these other great features:
Max Speed Zones
Business Class Hardware
Free SSD Drives
suPHP Security
90 Day Money Back Guarantee
A2 Hosting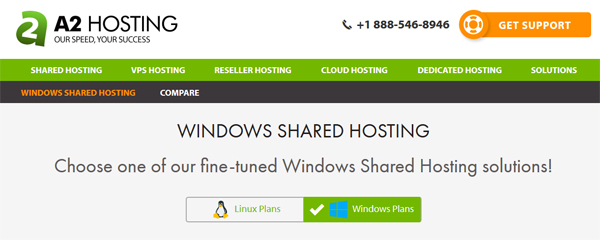 If you're looking for Windows hosting, we prefer A2 Hosting. In addition to one-click Joomla installation, you also get these Windows features:
ASP.net
Windows Server
Microsoft SQL Server
.NET Core
Silverlight
Access Database