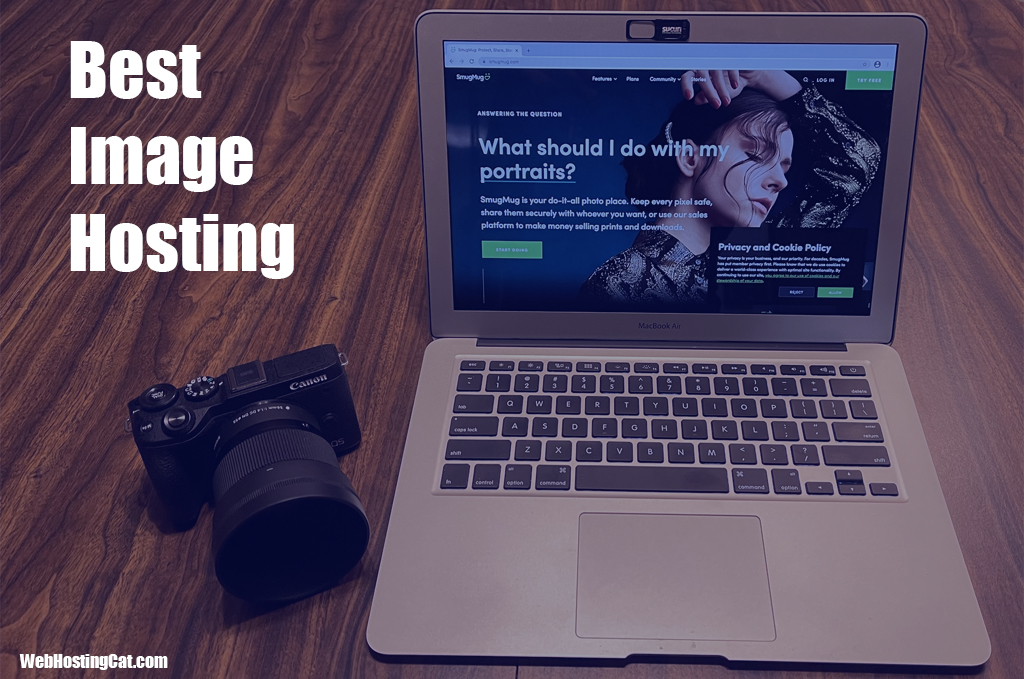 We've discussed Web Hosting for Photographers before, but how about specific recommendations for hosting photography images? Depending on whether you're running a photography business or you're serious about photography as a hobby, choosing your hosting requires more than just getting any hosting plan with unlimited storage. In this article on the Best Image Hosting, I'll give you my picks for each type of photography image hosting.
For those of you in a hurry, here is the condensed version of my recommendations for Best Image Hosting in 2021.
Image Host
Years in Business
Security
Sharing
See Review
19

Watermark Protection
Custom Privacy Controls
Secure Cloud Technology
Theft Protection

Custom Photo Galleries
Custom Pricing Galleries
Client Management Tools
Integrated Sales and Fulfillment

See Review
18

Hack & Malware Protection
DDoS Protection

cPanel Gallery App
Piwigo App

See Review
18

Watermarking
Right Click & Download Protection

Personalized Feed
Social Media

See Review
12

Resource Hub
Directory Listing

See Review
17

Privacy Settings
Block Member Access

Ad-Free Browsing
Advanced Statistics
Image Hosting for Professional Photographers
For professional photographers that earn their living with their photos, image hosting is mission-critical. You want to look for the best premium features that allow you to not only have your images hosted, but help you in the process of marketing and selling your photos. Photo storage and backup features are vital to have, along with security and privacy controls that allow you to selectively grant access to the images of your choice.
In addition to the security to protect your images from being scraped and ripped-off, you also need the type of controls that allow you to preview and share photos with your clients without them being able to copy and print them on their own.
Professional photographers really need more than just a photo community vehicle that displays their photos. You want to be able to create a customized website for your business that lets you work with your clients in selling your images. And, you should definitely look for more robust server specs with maximum uptime so that your images are accessible to your customers.
Image Hosting for Serious Amateur Photographers
Even if you're not making money from your photos, if photography is an important part of your life and you're serious about the images you take, then you should look for a hosting service that not only includes photo-specific features, but also includes options to upgrade should you take your photography to the next level.
Along with unlimited uploading, automatic backups, and photo access via mobile apps, I would look for website customization features where you can start out by displaying your images exactly the way you want, then later add the ability to market and sell your photos if you decide to go that route (see Professional Photographers above).
Hosting for Beginning and Casual Photographers
If you're a casual photographer that mainly takes photos with your phone, but you still have plenty of images you want hosted, there are also some affordable options that not only allow you to host your photos and show them off, but also provide the tools you need to create your own website.
Here, I would look for a quality general web hosting provider that offers unlimited storage, fast-performing servers, responsive customer support, and cPanel applications for your photo galleries.
Best Image Hosting for 2021
SmugMug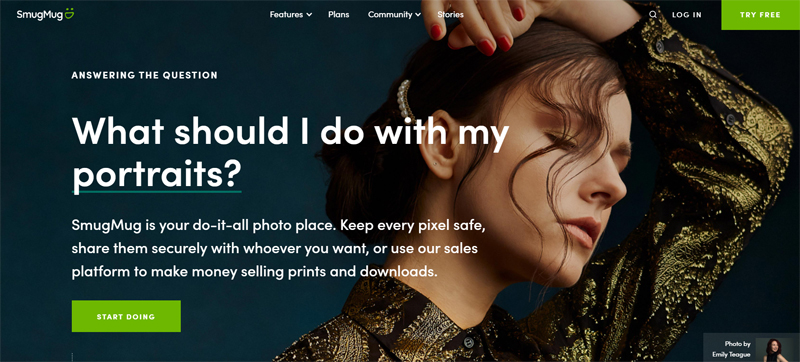 SmugMug continues to be my number one recommendation for photography websites. If you're a professional or serious amateur photographer, there simply isn't a better premium image hosting solution than SmugMug.
Whether you need a personalized photo website all the way up to a photography business website to sell your photos, SmugMug has a plan to fit your requirements. And, when it comes specifically to photo storage, SmugMug is definitely the best choice as you get unlimited image storage at full resolution, along with automatic photo backup. I recently published an article specifically on the topic of photo backup that you can take a look at here.
SmugMug also offers advanced and detailed security and privacy controls for your images. And not only can you customize your website, but with their premium plans you can customize your photo galleries and pricing while taking advantage of the sales and fulfillment tools for your photography business.
Uploading and accessing your photos is also very easy with SmugMug's free desktop and mobile apps. And with the SEO and marketing tools that SmugMug offers, your photos and photography services can get a bigger audience.
Pros:
Unlimited Upload Storage
Full Image Resolution
Automatic Uploading Available
File Sizes up to 150 MB/4 Gigapixels
Designed for All Levels of Photographers
Includes Advanced Features for Selling Photos
Includes Tools for Website Customization and SEO
Affordable Plans for All Types of Photographers
Apps for iOS, Android, Mac, Windows, and Lightroom
Cons:
Free Trial Period for 14 Days Only
InMotion Hosting with cPanel Apps (Gallery, Piwigo, etc.)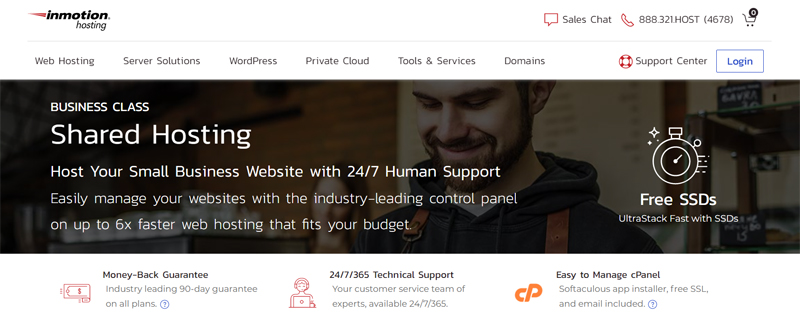 If you're looking for a more general hosting option for your images, I would suggest you take a look at InMotion Hosting. InMotion has been one of my top recommendations for web hosting for many types of websites. They are definitely one of the best cPanel hosting options.
InMotion provides unlimited bandwidth with their hosting plans. Website performance and customer support has always been top notch. And because you get cPanel hosting with InMotion, you can use an app like Gallery or Piwigo for your photo gallery management.
While InMotion is great for website hosting, when it comes specifically to image hosting, I would recommend it more for beginning and more casual photographers. For more serious photo image hosting, I would select one of the other options here.
Pros:
Lower Priced Hosting Available
Can be Used for All Types of Websites
Includes cPanel Apps and Email
Good Website Performance and Support
Cons:
Not Specifically Geared for Photography Sites
Doesn't Include Custom Photo Storage Options
Doesn't Include Automatic Photo Backup
ImageShack

With ImageShack, you can have your photos uploaded and stored as you show them off. You can also have a featured page which displays some of your work with your bio. ImageShack allows unlimited high-resolution image uploading in the cloud. However, you don't get the customized website features and marketing tools for your photography business that you can get with SmugMug.
Pros:
Unlimited Space
Good Vehicle for Photo Community Sharing
Automatic Backups
Mobile Apps Available
Cons:
File Sizes Limited to 25 MB
Lacks Features for Photography Businesses
Premium Plans are More Expensive
500px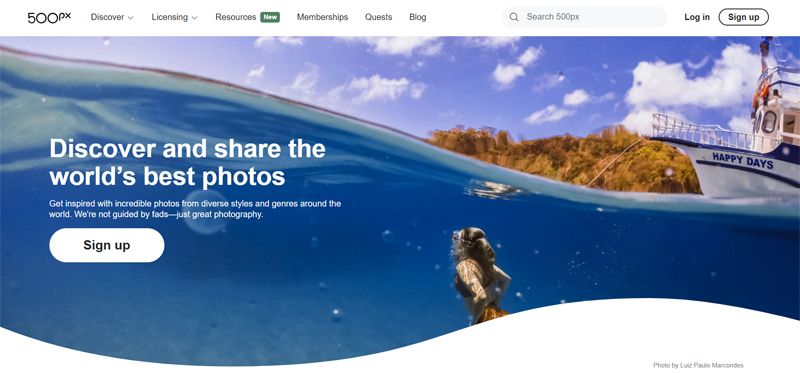 500px is one of the more established photo community sites. 500px is a good option for uploading and showing off your photos. You can also have your profile listed in their directory and license your work. I would consider 500px more of a photo community vehicle as opposed to a total encompassing image hosting service that includes customized website and photographer business features.
Pros:
Unlimited Photo Uploads
Lower Priced Plans
iOS and Android Apps Available
Cons:
Automatic Uploading Not Supported
More Suited to Photo Sharing
Lacks Features for Photography Businesses
Flickr Pro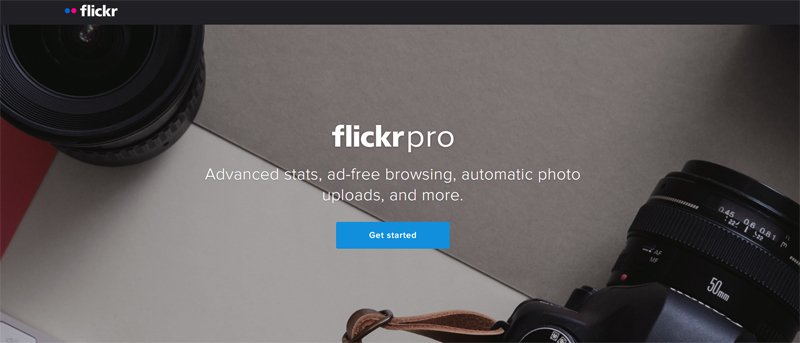 Flickr is another well-established photo community website. With Flickr Pro, you can get automatic photo uploads, advanced statistics, and ad-free browsing of your photos online. I would put Flickr Pro on par with services like ImageShack and 500px. Although fine for showing off your work, you don't get the customized photography website features such as with SmugMug.
Pros:
Automatic Photo Uploading
Advanced Photo Statistics
Ad-Free Image Browsing
Cons:
Doesn't Include Customized Website Options
No Customized Tools for SEO and Marketing
No Premium Features for Selling Photos Online
Image Hosting Service Recommendations
For professional photographers and serious amateurs, my top pick for image hosting would be SmugMug. It's not only a great image hosting website, but you get the most comprehensive features for storing, displaying, and marketing your photos. Beginning or more casual photographers might want to start out with a cPanel hosting provider such as InMotion Hosting. When the time comes where you want to try and make money with your photography, you can switch to a photo-specific image hosting service.
Remember, choosing the right image hosting is an important step in achieving success with your photography.