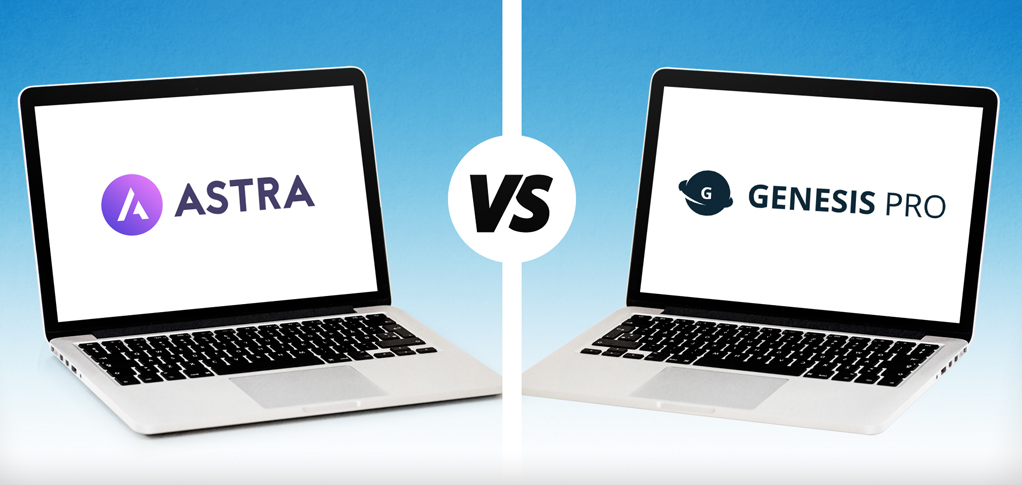 In this comparison of Astra Pro vs Genesis Pro, we take a detailed look at how the two top WordPress theme packages match up and which one you should choose for your WordPress websites.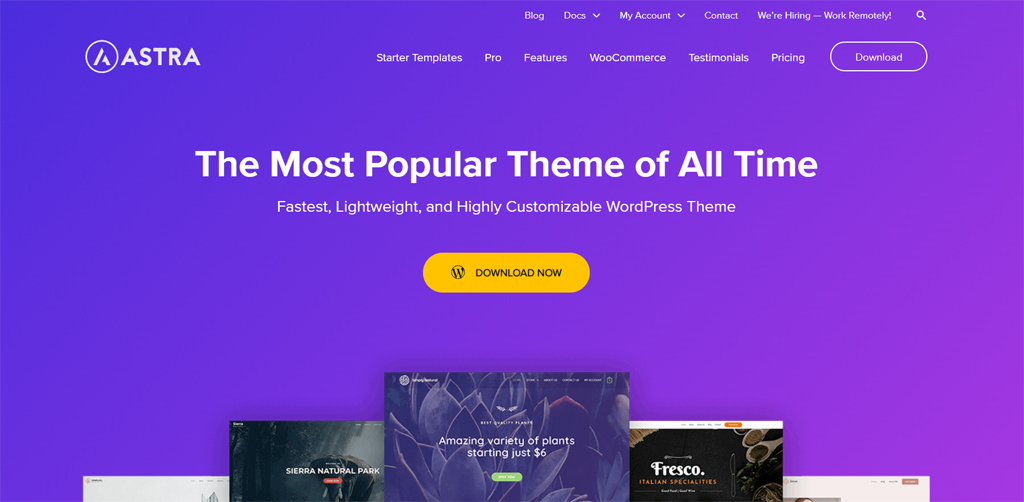 Astra Pro is recommended by many leading members of the WordPress community. One of the advantages of Astra is that you can start out using the free version of the theme and then upgrade later to the full Astra Pro version. I use Astra Pro because of the extra premium features you get and this is the version we're comparing here.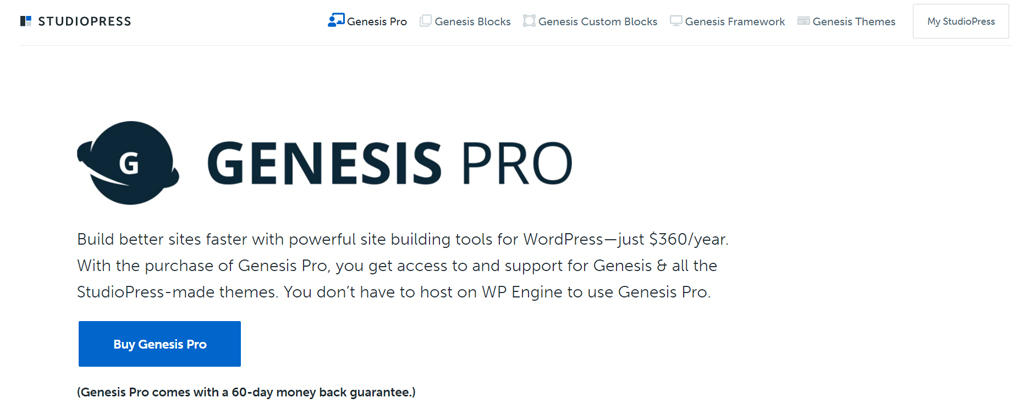 The Genesis Framework and Studio Press themes are also highly regarded by many WordPress experts. Genesis is the framework that the themes from Studio Press are built on. Previously, you could purchase individual themes from Studio Press that were developed both in-house and by third party companies. However, that is no longer the case, as Studio Press now doesn't sell individual or third-party themes. If you want to use Studio Press, you now have to purchase the Genesis Pro package that we're comparing here.
You can also get access to the Studio Press themes for free if you sign up for a web hosting plan with WP Engine. However, if you want the full Genesis Pro module that includes the site building tools, then you'll need to pay an additional fee.
In effect, StudioPress is now similar to the Astra model. That is, you can start off with the Genesis Framework and a sample theme for free and then upgrade to Genesis Pro to get access to all of the StudioPress themes.
Astra Pro vs Genesis Pro: Website Designs

Astra Pro's base theme is one of the cleanest and most efficient looking WordPress themes available. What I also appreciate is that Astra provides more customization options that allow you to more easily modify the Astra theme so you can get it just the way you want for your website. If you're looking for a more unique look, you can use one of the available starter templates that are geared toward your particular industry.

StudioPress also a selection of different child themes that you can choose from. And with Genesis Pro, you get access to all of them. However, some people feel that the Genesis Framework themes from StudioPress have the same basic look—there is some difference but not that much. The themes that do stand out from the others in appearance are generally third-party developed themes that you now have to buy directly from that company (i.e., they are not included with Genesis Pro).
Where Genesis Pro does shine is with the inclusion of their Genesis Pro plugin that allows you to easily design and build your websites. With Astra Pro, you may want to add Elementor or Beaver Builder to help with designing your website pages.
Astra Pro vs Genesis Pro: Functionality
Genesis Pro integrates extremely well with Gutenberg. I definitely like the customized blocks and layouts that you get. Astra Pro also integrates well with Gutenberg. Again, with Astra Pro, you'll want to add Elementor to get easier page building functionality. So, the tradeoff is with Genesis Pro you get webpage creation tools included, but at a higher cost. With Astra Pro, you need to add a separate plugin to get similar page building capability. However, Astra will cost you less money.
Astra Pro vs Genesis Pro: Performance
When it comes to website performance, both Astra Pro and Genesis Pro provide excellent results. They are certainly among the most efficiently developed WordPress themes available. In my head-to-head comparison testing between Astra and Genesis, the results were extremely close. In some cases, Genesis was slightly better, while in other tests, Astra had the edge.




I do have to report that when it comes to Google, Astra Pro has produced better search engine results for me. I know there are a lot of factors that come into play regarding SEO, your results may differ, and of course I have no inside knowledge of how Google's algorithm is working these days. Had I used a certain other StudioPress theme, I may have also boosted my search engine rankings. However, using Astra Pro I was able to get my website to rank better.
I'll sum up this category as follows: The performance you get using both Astra Pro and Genesis Pro is impressive. Personally, my results give Astra Pro a slight advantage.
Astra Pro vs Genesis Pro: Price/Value
Whereas Astra Pro has three different price level plans you can choose from, with more premium features included in the higher priced plans, Genesis Pro is available in a single price plan that includes all features. Both Astra Pro and Genesis Pro allow unlimited website usage. However, with Astra Pro you can also choose a lifetime plan where you have to pay only once and get unlimited usage of the product. You can save a lot of money with these plans. For that reason, and the fact that annual prices are also lower, in this category Astra Pro is the winner.
Astra Pro vs Genesis Pro: Customer Support
I'm pleased to report that the customer support at both Astra and StudioPress (Genesis Pro) is very helpful and responsive. You can easily open a support ticket and get a timely and courteous reply to your question or issue. It would be great if they also offered live chat support as well, but unfortunately at this time neither does. Astra provides a chat-like vehicle on their website where you can request support, however it isn't true live chat help. If you use Genesis Pro and you're using WP Engine hosting, then you may be able to contact WP Engine using their live chat, but presently I've found that if you have a Genesis question or issue, you're better off just opening a ticket at StudioPress.
In the customer support category, both Astra Pro and Genesis Pro get high marks from me and I'll call it a tie here.
Astra Pro vs Genesis Pro: Differences
Advantages of Choosing Astra Pro:
Less Expensive
Both Annual and Lifetime Plans Available
More Theme Customization Options
Can Start with Free Version of Astra Theme
Advantages of Choosing Genesis Pro:
Includes Site Building Module
Can be Bundled with WP Engine or Flywheel Hosting
All StudioPress Theme Designs Available
Optimized Blocks and Layouts
Recommendation
Astra Pro and Genesis Pro are definitely two of the best WordPress theme options you can choose. My experience has been positive with both.
If your primary focus is getting a WordPress theme that is flexible, easily customizable, and performs extremely efficiently, then I would choose Astra Pro. If you're looking for more of a website builder solution, and you can afford the annual cost, then I would take a look at Genesis Pro with its built-in page building capability.
Overall, I would give Astra Pro a slight advantage in this comparison based on my test results and my own personal experience using Astra Pro and StudioPress themes. See our Astra Pro Review Ratings below.