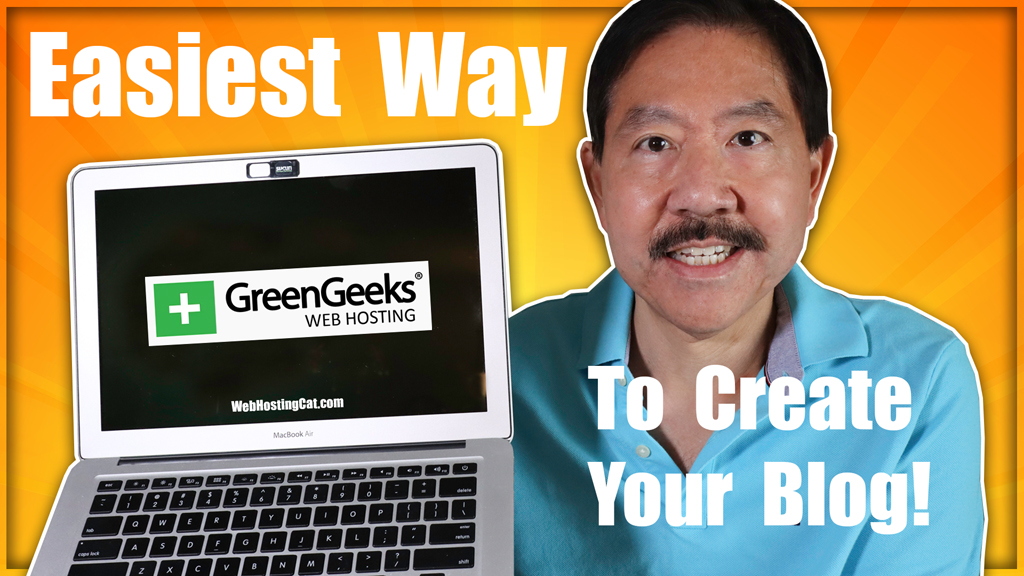 Are you looking for the easiest way to create your WordPress blog? Well, I've found it. With the GreenGeeks Quick Launch Wizard, you can get your blog up and running with just a few clicks. There is no need to worry about installing WordPress correctly or choosing a compatible theme. The Quick Launch Wizard will build your blog immediately so you can get started creating your content right away.
But what if you need a different type of website instead of a blog? No problem. With the GreenGeeks Quick Launch Wizard, you can also quickly and easily create a WooCommerce online store or a Weebly site.
And, it actually gets better than that. If you want an even easier way to create your website, you can use the Quick Launch Wizard to request that the GreenGeeks Team build your site for you! The process usually takes about 24 to 72 hours, but you can sit back while your blog or website is created for you.
For most people though, the Quick Launch Wizard makes creating your website so easy, that you'll want to create it yourself to get up and running faster.
How to Access GreenGeeks Quick Launch Wizard
When you sign up for GreenGeeks hosting, you are automatically directed to the Quick Launch Wizard. However, you can also access it anytime through your GreenGeeks dashboard.


GreenGeeks Quick Launch Wizard Features
With the GreenGeeks Quick Launch Wizard, you can not only create your website, but as I mentioned, you can also select "Starter Site" to have the GreenGeeks team assist you and create your site. Also, you can use the wizard to migrate an existing website, for example if you already have a WordPress blog at another host.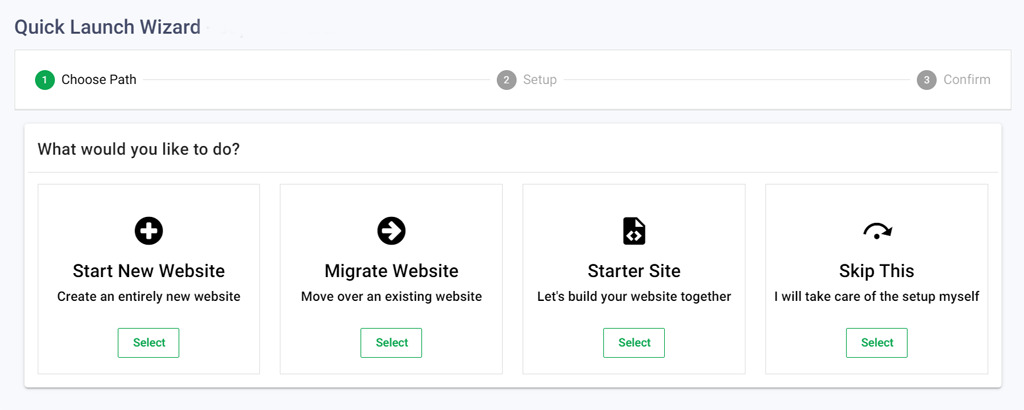 How to Use the Quick Launch Wizard
To create your WordPress blog with the Quick Launch Wizard, first click the Start New Website button.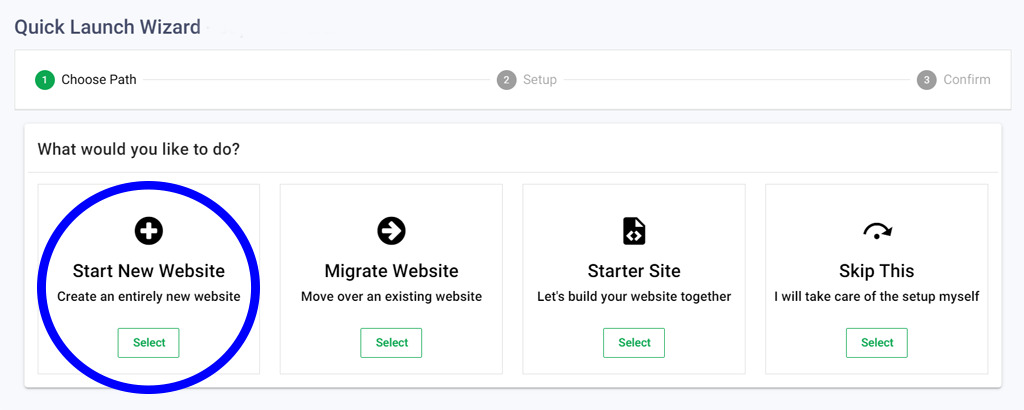 Then, select the WordPress option. As you can see, here is where you also have the ability to create a WooCommerce or Weebly website.


Next, you choose your WordPress theme. As you can see below, you have a choice of some of the best WordPress themes available. You can start with the default WordPress theme, but I prefer to use Astra. In any case, you can always change your theme later if you want.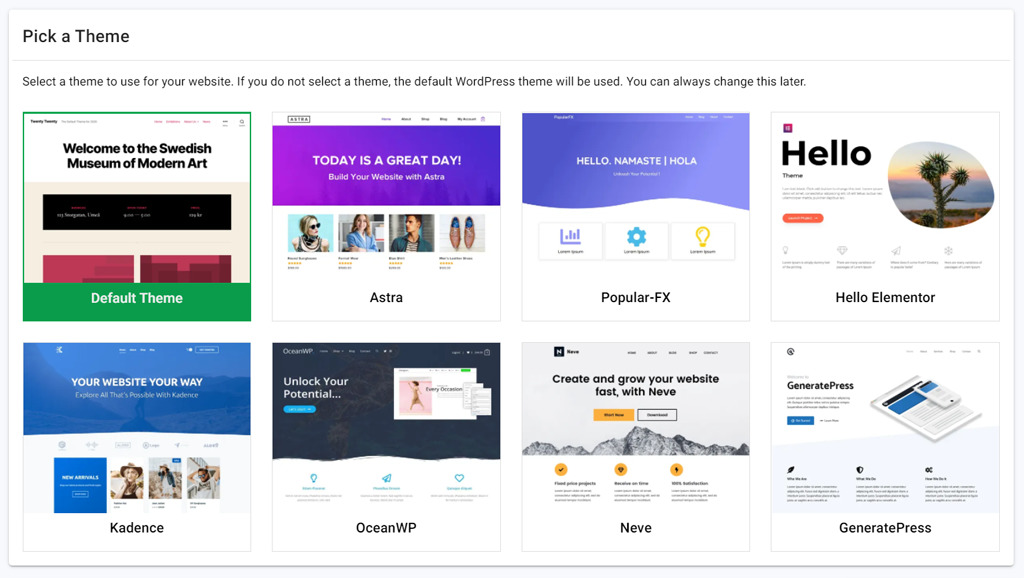 You then have the option of selecting certain plugins to be installed. At this point, I wouldn't worry too much about installing these plugins as you can get your blog up and running without them. Remember, you can always add them later.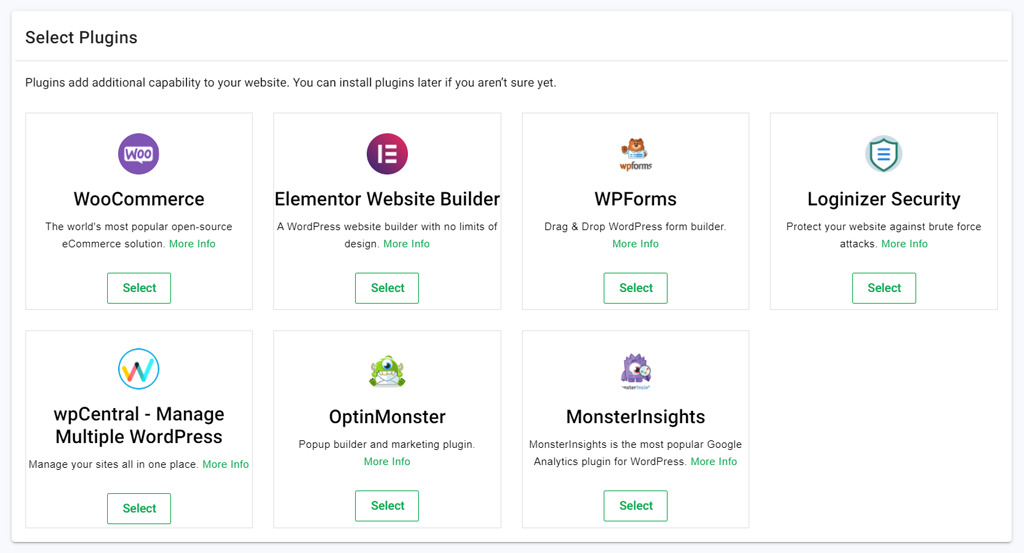 One of the advantages of using GreenGeeks web hosting is that they run LiteSpeed servers for optimized caching and speed. All you need to do now is click the Create My Website button.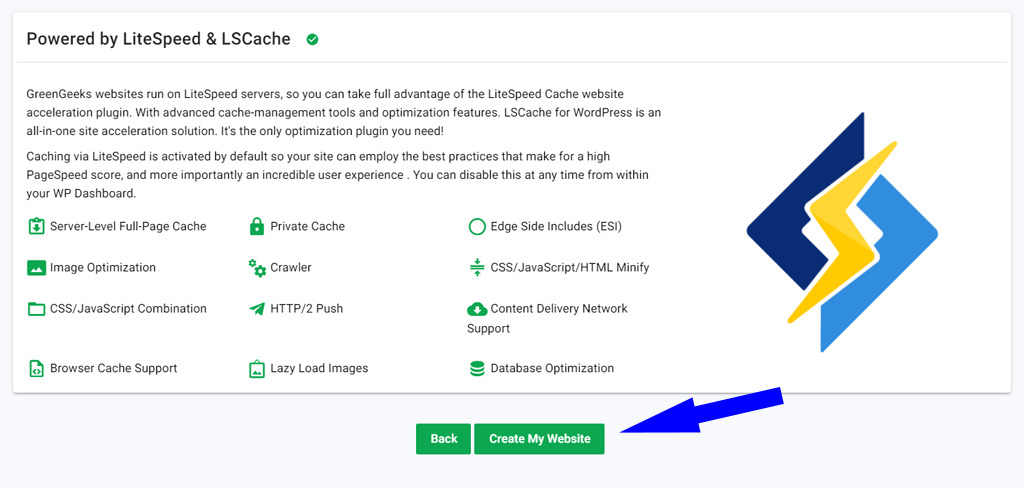 Other Advantages with GreenGeeks
And finally, what's really great about using the GreenGeeks Quick Launch Wizard is that after you create your website, you get all of the other benefits that GreenGeeks offers. I'm a GreenGeeks customer and they're been one of my top hosting recommendations for years now.
I really appreciate the website speed they provide along with their responsive customer support. And of course, don't forget that when you choose GreenGeeks as your web host, you're also helping to save our environment. They are definitely the industry leader in Green Web Hosting with their 300% renewable energy commitment.
Super easy website creation and great web hosting. That's a winner for me.