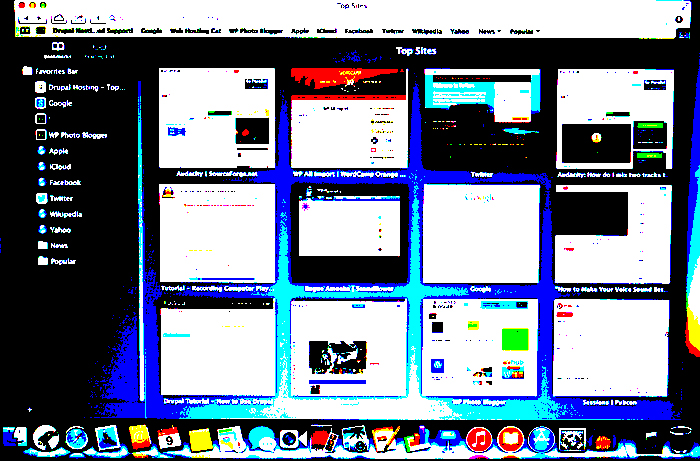 Usually, getting something for free is a good thing. However, when you're talking about websites and web hosting, that isn't necessarily the case. Here's why.
So I'm in the car listening to the radio the other day when I hear a commercial for one of those "get a website for free" offers. While some people say there's no such thing as a free lunch, I say the same when it comes to websites and web hosting. While technically your website may be free, other resources you really need are going to cost you money. Conversely, when you purchase a traditional web hosting plan, you'll have many more options when creating your website—along with more freedom and flexibility to produce the kind of website you really want.
You may remember the days when free web hosting was more prevalent. Well, yes you didn't have to pay for web hosting, but you had to deal with all those ads on your site—not to mention frequently subpar hosting performance. While the situation with today's free website companies isn't that severe, be very careful and know exactly what you're signing up for.
For example, Wix.com may give you a free website, but if want to eliminate ads on your site, you'll need to pay for one of their premium plans ($9.25 mo. to $24.92 mo.). Also, your storage and bandwidth are severely limited. Contrast that to the many traditional web hosting plans that give you unlimited disk storage and unlimited data transfer.
Personally, I would recommend skipping these free website offers and instead look to purchase web hosting from an established, highly rated hosting company. If you're concerned that the process may be too complicated, don't worry. There are plenty of hosting plans that are perfect for first time website owners. These hosting packages will cost you less money and contain easy to use site builders for creating your website. Additionally, you can also choose to use a content management system such as WordPress—which allows you to easily and quickly create a website.
Benefits of Purchasing Traditional Web Hosting
Domain Name and Email Included
More Control
More Flexibility
Better Resources Included
Wide Array of Additional Services
More Cost Effective in the Long Run
Remember, when it comes to your website and web hosting, free isn't better.