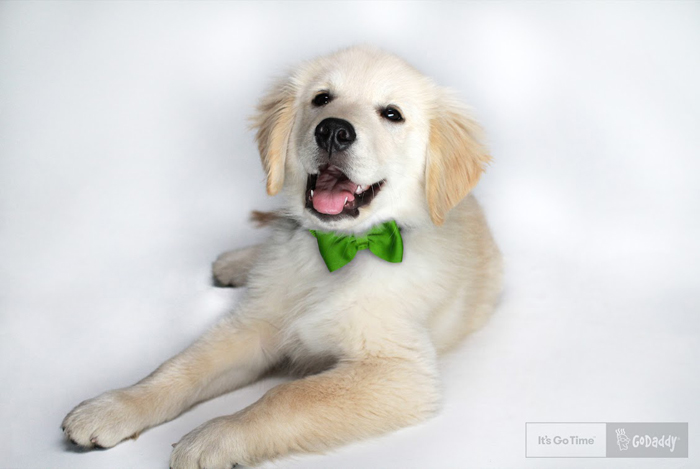 Super Bowl XLIX proved to be an exciting thriller with the New England Patriots winners over the Seattle Seahawks 28-24. But this isn't a sports column, so let's take a look at the other intriguing portion of the game: The Super Bowl Commercials—or in our case, web hosting and technology ads during the game.
As usual, the web hosting industry was represented by GoDaddy. However, things were very different from their past Super Bowl ads. In previous Super Bowl commercials, GoDaddy has pushed the envelope with provocative ads and celebrities like Danica Patrick. This year, they planned to switch things up by featuring a cute puppy as the focus of their commercial—but that wasn't what wound up happening. Apparently, some animal lovers objective to the content of the puppy ad.
According to Business Insider, after petitions against the commercial were supported by many, GoDaddy decided to pull the commercial and instead aired an ultra-mundane ad that simple showed a business owner doing work at his desk with some narrator's voiceover. The result was an even greater departure from their usual memorable ads.
While there wasn't much excitement from the web hosting commercial, there were some noteworthy ads that dealt with technology or the internet. For example:
There was the Coca Cola ad which started by showing all kinds of social media hate. Then, some guy working in a data center spilled his cola on some of the equipment which cause a chain event of all kinds of weird internet events—including the social media hate being turned into good. Cute commercial, but I wouldn't want that guy running my data center!
Meanwhile Kim Kardashian (you may have heard of her before) promoted T-Mobile's Data Stash. Website builder Squarespace featured Jeff Bridges in their commercial. Wix.com, another website development platform, had former Green Bay quarterback Brett Favre creating his own Favre & Carve site.
My personal favorite was the BMW i3 commercial with Katie Couric and Bryant Gumbel. It started with a vintage clip form the Today Show in 1994 where Gumbel and Couric were a bit unclear on the format of an email address and exactly what the "internet" was. Fast forward to today and the two of them are now riding in a BMW i3 discussing the new car technology in much the same way as they did the internet back in the day.
But the best advertising may have been from Microsoft–not from a commercial, but from seeing Seattle quarterback Russell Wilson using a Surface Tablet on the sidelines!