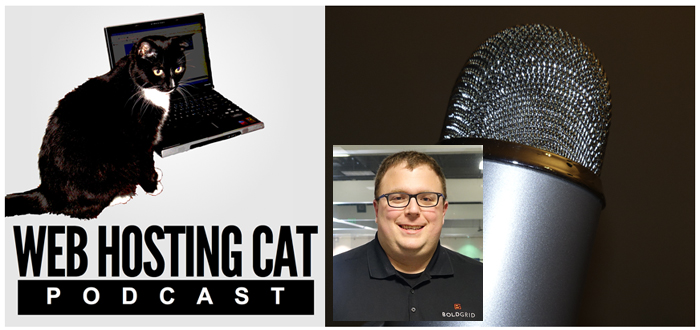 On this edition of the podcast, we take a look at how you can create professional looking WordPress sites using BoldGrid. BoldGrid is a suite of WordPress plugin based applications that let you quickly and easily create WordPress websites. Initially started with InMotion Hosting, BoldGrid is now a completely separate company. My guest is Mike Demo, the Product Evangelist at BoldGrid.
We'll find out about the benefits BoldGrid has to offer, how it compares with Wix and SquareSpace, and what types of websites work best with BoldGrid. Also, I'm pleased to report that there have been some improvements included with the latest version. First off, the installation process has been simplified. And in fact, BoldGrid will now be included with the Softaculous application installer included with cPanel hosting plans. Additionally, BoldGrid now includes the option to include blogging.
During the interview, Mike mentions the benefits of choosing a BoldGrid official host. As an example, here is a link.
You can also see our original review of BoldGrid here.
This podcast episode has been archived and is now available on YouTube.