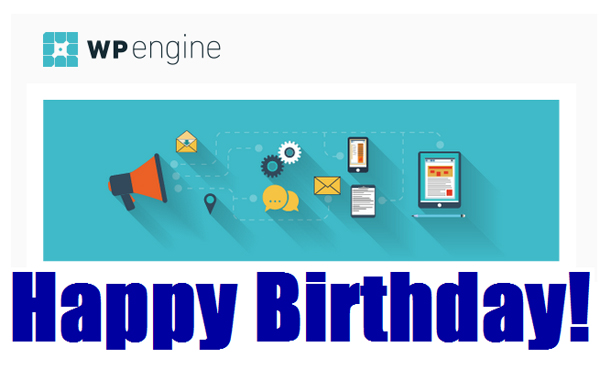 Happy Birthday to WordPress and WP Engine! It's a double celebration this month as WordPress turns 14 years old and WP Engine celebrates their 7th birthday during the month of May. WordPress continues to dominate the content management field, accounting for 25% of the web. And, WP Engine continues to focus completely on WordPress hosting solutions.
For managed WordPress hosting, WP Engine is my number one recommendation. The only drawback for some people may be the cost. However, with this special birthday sale, you can sign up at WP Engine and get one of the best discounts they have ever offered.
For the month of May, you can get three months of free managed WordPress hosting when you get a Personal, Professional, or Business hosting plan at WP Engine. And, Premium and Enterprise WordPress hosting customers can also save big. When you sign up for a Premium or Enterprise plan, you get your first month free. Depending on your particular hosting setup, this can be a potentially huge money saving offer.
Special Discount for Personal, Professional, and Business WordPress Hosting
Get 3 Months Free!
To get your three free months on WordPress hosting, click the link below and use coupon code wpsevenyears
Here is the link for WP Engine's Birthday Sale
Special Discount for Premium and Enterprise WordPress Hosting
Get your First Month Free!
While WP Engine is great for personal and business WordPress hosting, where they can really shine is with large enterprise or custom WordPress hosting solutions. WP Engine has the most impressive list of tools and services we've seen that can benefit enterprise installations. Take a look at the graphic below.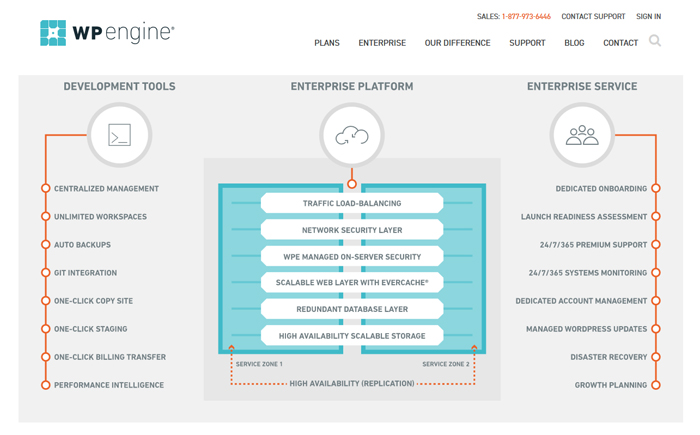 When I recently spoke with WP Engine's VP of Web Strategy David Vogelpohl, I specifically asked about enterprise WordPress solutions. He explained that one of the biggest benefits of using WP Engine for enterprise WordPress applications is that the customer's IT department then doesn't have to be concerned about performing tasks themselves such as optimizing caching layers, optimizing traffic routing, handling security, installing patches, etc.
To get your first month free on your Premium or Enterprise hosting plan, you must use the link below and contact a Sales Rep (as this offer applies only to higher level plans).
Here is the special link for WP Engine's Premium and Enterprise Hosting Sale