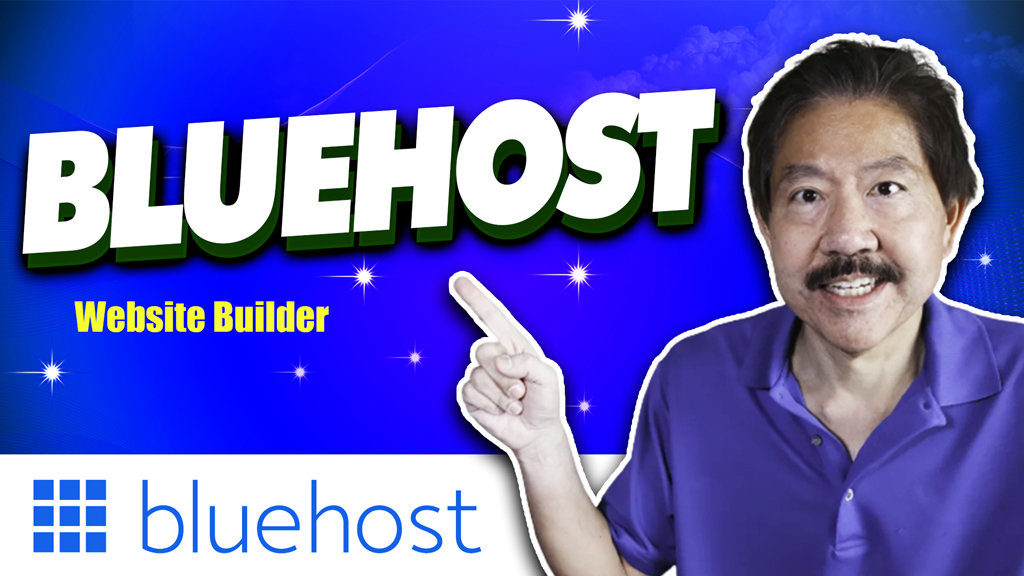 If you're looking for the easiest and quickest way to create a new WordPress website, I would recommend checking out the new Bluehost Website Builder. In this article, I'm going to go over why Bluehost is the best choice for WordPress beginners, and I'll take you through the Bluehost website builder step by step as we create a WordPress site.
Bluehost is Recommended by WordPress.org
Bluehost is one of only three web hosts that is recommended by WordPress.org. So, they've already got an advantage on other hosting companies. However, what really sets Bluehost apart from the competition is the way they have simplified and streamlined WordPress for their customers over the years. Now with the release of their Website Builder plans, they've taken the WordPress website creation process to a new level of simplicity.
Bluehost Website Builder Features
Looking at the Bluehost Website Builder plans, what's really apparent is that even though they have simplified the site creation process, they haven't skimped on features. In fact, I'm very impressed with all of the features they have included—everything you need to create and run a successful website, including Ecommerce!
To start off with, all of the Website Builder plans include web hosting for an unlimited number of websites. You also get a free domain for one year along with free SSL. And to spruce up the design of your website, you get over 300 design templates plus a pre-loaded image library. Most importantly for those that are trying to build a customer base or following, all plans come with free Email Marketing.
For business and Ecommerce websites, the upper-level plans also come with additional design templates, WooCommerce online payments, pricing and packaging design templates, domain privacy, plus a bunch more Ecommerce and business website features. See below for a detailed list.
Unlimited Website Hosting
Over 300 Design Templates
Image Library
Free Domain for 1 Year
Free SSL
Free Email Marketing
*Domain Privacy
*Additional Design Templates
*Ability to Accept Online WooCommerce Payments
*Unlimited Online Store Products
*Pricing and Packaging Templates
*Discount Code Generator
*In-Cart Product Customization
*Online Appointment Booking
*Subscription Services
And More
*Available with Pro and Online Store Plans
But most importantly of all, with the Bluehost Website Builder, you get all the power of WordPress behind your site. So, whether you're creating a blog, online store, or other type of website, you'll get the technology, innovation, and SEO benefits that WordPress provides.
Creating Your Website with the Bluehost Website Builder
If you're new to Bluehost you can easily access the website builder from the Bluehost website.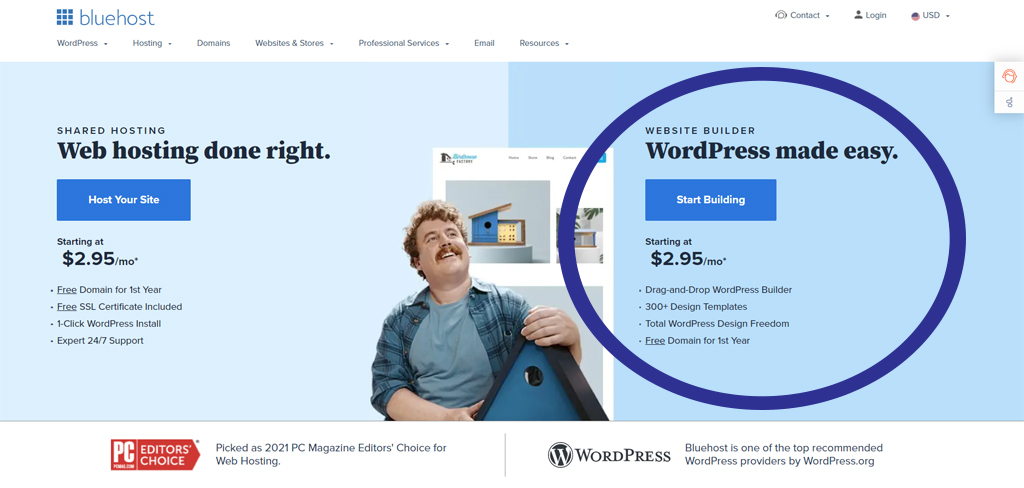 Existing customers can access it from their Bluehost dashboard.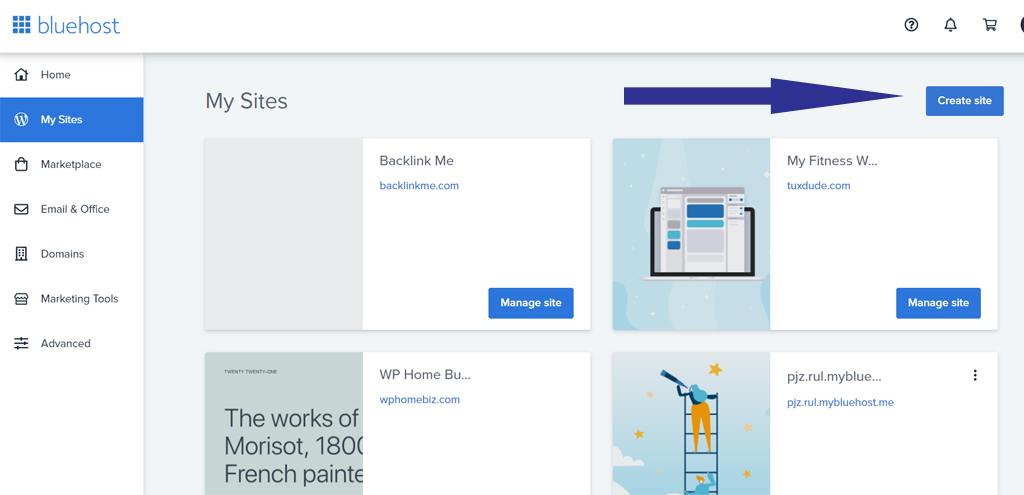 Adding a Blog to Your Website
You can easily add a blog to your website from the website builder interface. However, keep in mind that you create your blog posts directly from within the WordPress admin dashboard—just as you normally would using WordPress out of the box.
Remember, you create your website pages (homepage, about, etc.) from within the Bluehost Website Builder. For you blog posts, you go to the WordPress admin dashboard. Bluehost has done a good job integrating the website builder with the WordPress admin, so you easily switch back and forth.
Adding Ecommerce to Your Website
With the Website Builder Pro and Online Store plans, you can easily add an online store section to your website. Basically, the Bluehost Website Builder simplifies and streamlines the process of adding WooCommerce (the best WordPress Ecommerce option) to your site. Bluehost has done a good job integrating WooCommerce with the website builder, so it's a good solution if you want to add a store option to your new website.
Give the Website Builder Your Information
The Website Builder Generates Your Site
It was at this point that I wanted to demonstrate how you can choose your website design and set up your home page and other website pages—but I can't! Apparently, there is currently a known issue with the website builder that causes it to hang and not finish the site creation process after you complete the step above.
I contacted Bluehost Support numerous times, and unfortunately was informed that there is no ETA on a fix.
So, if you're interested in using the Bluehost Website Builder, I would recommend holding off at this time. I previously reviewed Bluehost's website builder a couple of years ago and it worked fine, so it's disappointing that I can't give you a full review at this time.
When I am notified by Bluehost Support that the issue has been resolved, I will complete this review of the new Bluehost Website Builder. In the meantime, you can check out the Bluehost website for more details.
Bluehost Discount Pricing
The Bluehost Website Builder is available in three different plans. Click the image below for discount pricing.