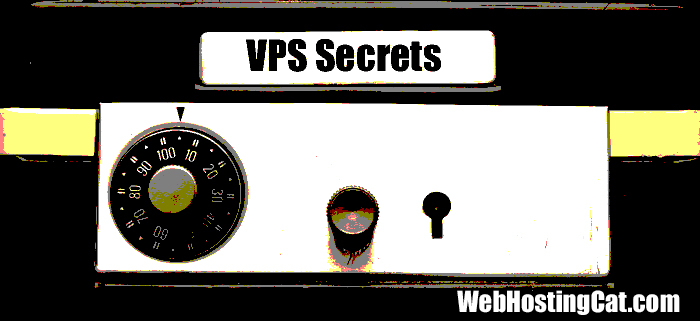 While transitioning from a Shared Hosting plan to VPS is much easier these days, there are still important points to keep in mind. Here are 10 items you may not be aware of that can make your virtual private server experience more pleasant. We call this our 10 VPS Web Hosting Secrets.
1. Know the real benefits of VPS Hosting.
While VPS Hosting may provide slightly faster website speed, the main advantage you get with a Virtual Private Server is guaranteed resources to ensure your site remains available during spikes in web traffic—plus improved insulation from other customers of your web host.
2. Look for Managed VPS Hosting to take care of software updates, security patches, etc.
In the past, VPS hosting required more technical knowledge and experience to be set up properly. These days however, many web hosts are providing Managed VPS Hosting Plans that include server setup, software updates, and security patches. Purchasing a managed VPS plan will make transitioning to a virtual private server much easier.
3. Make sure you have the proper resources and hardware you need.
VPS hosting plans can vary greatly in the amount of server resources provided. Pay particular attention to lower priced plans and note the amount of RAM, bandwidth, storage, and CPU cores provided.
4. Make sure IPs are scrubbed and not blacklisted.
With a VPS Hosting plan, you get one or more dedicated IP addresses. In some cases, you might find that for some reason your IP has been blacklisted on one or more lists. This can occur for a number of reasons, but the important point is to check your IPs to see if there is an issue at the start and if there is a problem, you can contact customer support to rectify the issue. There are many sites online that you can use to check your IP for blacklisting. For example, https://whatismyipaddress.com/blacklist-check.
5. Change your email server names.
If you're upgrading from a Shared Hosting plan with your web hosts, remember to change your mail server settings on your email client to ensure you can still send and receive messages.
6. Be familiar with software installation and file management—or purchase Softaculous.
Most VPS Hosting plans don't include a software installer by default. Although you can usually purchase a license for, say Softaculous, it's a good idea to be familiar with installing software manually. For example, to install WordPress you would follow these instructions: https://codex.wordpress.org/Installing_WordPress#Famous_5-Minute_Install
7. Be familiar with registering nameservers and zone records.
With some VPS hosting plans, the process of setting your nameservers for your domains is the same as with a shared hosting plan. But in some cases, you'll need to actually register a nameserver and set the zone records to get your domain to work. If you're not familiar with these procedures, be sure to contact support for assistance.
8. You many need to create a user account with WHM in order to access your cPanel.
WHM (Web Host Manager) is the tool that allows you to configure and administer your virtual private server. Most of the time, when you sign up for VPS hosting cPanel will be readily available for you to use. However, with some web hosts, you'll need to create a user account with WHM in order to access cPanel.
9. While VPS provision times are generally fast, remember that if you're transferring or migrating a website from a Shared Hosting plan, it will usually take 24 to 48 hours.
10. Be aware that monthly rates may be significantly higher than annual plans, and renewal rates will also be higher.
Just as with Shared Hosting, keep in mind that your initial VPS hosting term may be offered at a discounted rate and your renewal price may be higher. Also, the lower prices that are advertised are usually for annual signups. If you intend to go on a month to month basis, you'll usually need to pay more.