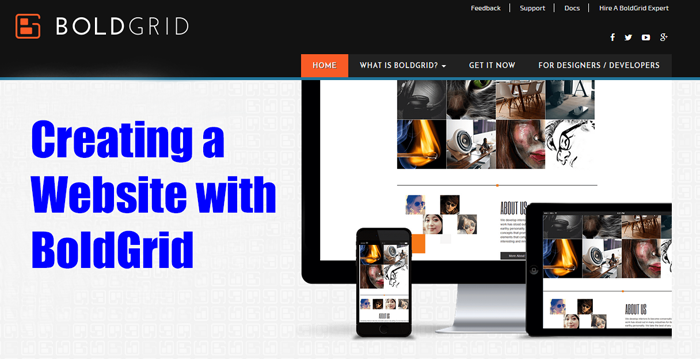 In our latest video posted, I show how you can easily create a professional looking website with InMotion Hosting's BoldGrid. With BoldGrid, you can quickly get a great looking WordPress website up and running. Best of all, you have 100% ownership of your website (unlike with other website creation companies). And, you get all the benefits of a traditional web hosting plan from InMotion.
In this video, we take a look at some of the advantages of BoldGrid and then go over the process of creating and customizing your site.
Creating your WordPress site with BoldGrid involves two steps: Inspiration and Customization. In the Inspiration phase, you select your category, theme, and pages, before your website is generated and installed. Then with the Customization phase, you can edit your new site to include your own photos, text, etc. I also show you how to use BoldGrid's drag and drop page editor.
Finally, we take a look at how BoldGrid compares pricewise to the likes of website creation packages such as Wix.
If you're looking for a quick way to create a quality website, I encourage you to take a look at this video.