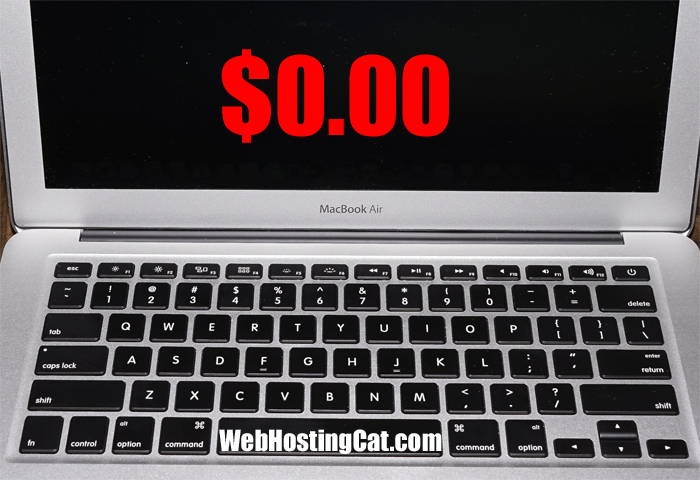 I hate articles stating that you can start a blog for free. Yes, there are ways you can get started blogging without paying money (if you don't count your computer, internet connection, etc.). Hey, I like free stuff as much as anyone. But when it comes to a blog for your business—the operative word is "business". And, the same is true for any blog that you plan to monetize. To be successful in any business, you've got to be willing to invest some money. If you want to succeed, you've got to treat your blog like a business! That means, don't try to save a few dollars up front with a free blog or website. In the long run, you'll be much better off. Here's why.
With one of those free blog websites, you'll not only be limited in what you're allowed to do, but you'll probably have to put up with someone else's ads on your site. Worse still, you could find yourself locked into a certain ecosystem and not be able to transfer your blog somewhere else should you need to in the future. Let's take a look at some specific examples of what I mean.
Free Blogs
Blogger
Blogger.com is one of the older online blogging sites where you can join up and get your own subdirectory domain (something like www.yoursite.blogspot.com). That might be okay for some personal blogs, but I certainly wouldn't recommend a Blogger blog for any kind of business. You definitely want your own domain and website. More importantly, you want to have the freedom to post what you want the way you want to. With any of these online community blogging platforms, you never know when your content might not be allowed. Oh by the way, I neglected to mention that Blogger.com is now owned by Google. I think they control enough of the web without including my own blog.
Wix.com
Wix is probably the most popular of the new breed of quick and easy website builders on the market these days. And, there is a niche where Wix.com excels. Unfortunately, it's not blogging. While Wix is great for online brochure types of websites, if you want a blog you have to perform the additional step of adding it yourself. The real issue with Wix is that their "free" website is very limited and you'll have to put up with those Wix ads on your site—again, not something any business blog should have on it. You'll need to pay for a premium plan to get rid of the ads. But, then there is the issue of being stuck in their ecosystem. Good luck trying to move your blog somewhere else if you want to.
WordPress.com
WordPress is definitely my choice and my recommendation to others for blogging—but not WordPress.com. Let me explain. WordPress comes in two varieties: WordPress.com and WordPress.org. WordPress.com is the equivalent to a Blogger.com, where you sign up and use the WordPress.com site as your blog home. So again, your blog's domain is something like www.yoursite.wordpress.com. And, once again you'll have to put up with ads (in this case WordPress ads) on your blog. And, just as with the other platforms above, you don't have as much control or freedom as you would with your own self-hosted blog. That's where WordPress.org comes in.
With WordPress.org, you download and install the WordPress software onto your own web hosting account. Using this method, you have the most control and freedom to create the type of blog exactly the way you want. I only use self-hosted WordPress sites myself, and I recommend it to all bloggers. Next, we'll look at some options for creating your own self-hosted WordPress.org blog.
Web Hosting for Bloggers
Now, if you're willing to spend at least some money on your blog, here are three excellent choices for blog hosting that I personally use.
A2 Hosting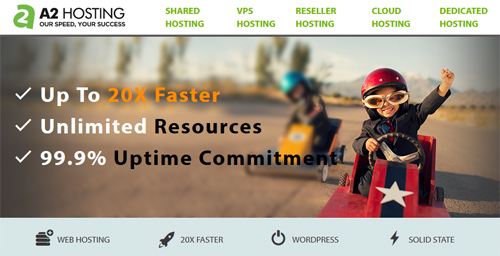 A2 Hosting is great for many reasons, but the two primary features that bloggers can take advantage of are A2's optimized environment for fast hosting and their optimized WordPress hosting environment. We recently switched our site here over to A2 Hosting, and we immediately enjoyed better speed all around.
If you only need a single website (one blog), you can sign up at A2 Hosting for only $3.92 mo. And, for just $4.90 mo., you can sign up and get an unlimited number of websites hosted. In either case, signing up at A2 Hosting is a breeze. Best of all, you can have WordPress pre-installed so you don't have to hassle with it yourself. You'll then be able to enjoy A2 Hosting's WordPress environment optimized for speed and security.
GreenGeeks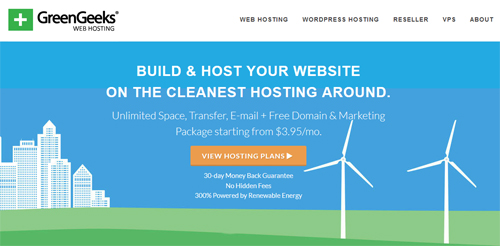 At GreenGeeks, you can sign up for only $3.95 mo. and create as many blogs or websites as you need. Your GreenGeeks hosting plan includes a free domain name, and you can quickly install WordPress with their one-click installer.
The customer support response times at GreenGeeks are great. You also get automatic WordPress updates, real time security scanning, and daily website backups. I get email notifications when my site is backed up.
InterServer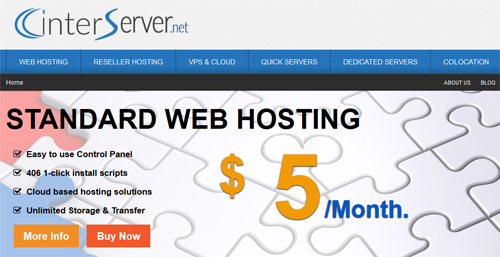 InterServer not only provides excellent WordPress blog hosting, but they are also one of the most economical alternatives. For only $5 a month you can get unlimited web hosting features (storage, transfer, websites, email) and free SSL. But the best feature with InterServer is their Price Lock Guarantee. What that means is the price you pay initially is the same amount you pay at renewal time. So, there's no need to worry about your renewal rates skyrocketing.
Conclusions
I can say from my personal experience that purchasing a quality web hosting plan is well worth the price—allowing me to create my blogs the way I want them to be in terms of both design and content. You also get email and many other features included that you can use to promote and market your blog to attract more readers. And by the way, while we've been focusing on business blogs or monetized sites, even a personal blog will be better served with a paid web hosting plan for the same reasons above.
Start a blog for free? While it may sound intriguing, I say forget about it! Invest in a real web hosting plan for bloggers. You'll be much happier in the long run.