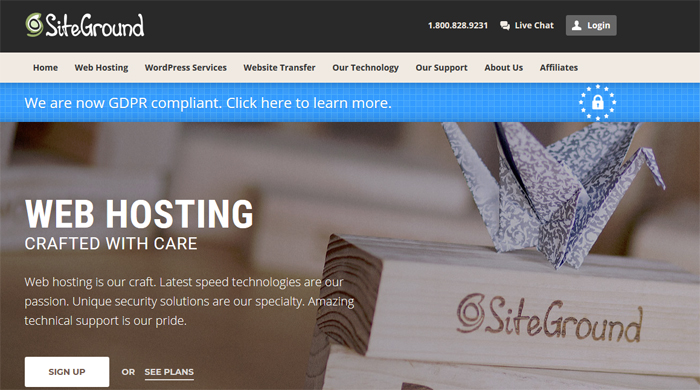 If you're familiar with our website, you probably know that SiteGround is one of our top recommendations for many types of web hosting. In addition to some of the best customer support we've ever experienced, SiteGround has always offered quality hosting plans. But what really separates them from others is their continued commitment to consistently improve their hosting features.
Besides their SuperCacher technology for better website speed and their security features, SiteGround has also rolled out the following enhancements in recent years:
Upgrade to Shared Hosting Platform Utilizing Linux Containers
Instant Data Backups on Demand
Automatic WordPress Plugin Updates
Unique Anti-Bot Artificial Intelligence
Enhanced Performance with HTTP/2, PHP7, and NGINX
Improved Server Recovery System
However, because of the added value included in SiteGround's hosting plans, I've been informed that they will increase the renewal or regular prices across the board starting in June.

Good News and Bad News
While the prices at SiteGround will be higher, the difference is only about $2 to $5 a month more than the current renewal rates. But the good news is that they are keeping their introductory pricing the same. So, if you're considering SiteGround as your web host (and I think they're a great choice), take advantage of the lower initial rates while you can and lock it in for three years. You'll now be saving 66% to 70% off the regular prices!