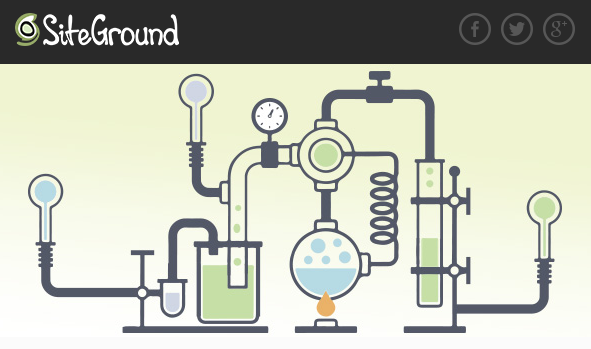 As another example of SiteGround continuing to push the envelope and constantly improving their already impressive web hosting services, they recently implemented a new backup and recovery system that allows them to restore an entire server's data much more quickly and efficiently. Although it's rare when an entire server needs to be restored, the situation does occur. However, with the new system that SiteGround has developed in-house, the time it takes for data to be restored to a server has been greatly reduced. The result being that downtime for websites is also greatly reduced.
Specifically, with SiteGround's new system they are able to recover 4TB of data in 4 hours—as opposed to the 28 hours that the previous recovery system took. The other great benefit of the new system is that provides incremental recovery. So, once a website's data is restored it can be back online and not have to wait for the entire recovery process to complete.
Again, it isn't very often that a huge backup restore is needed. But it's very reassuring to know that SiteGround is prepared in case that situation arises. It's also not surprising since I've continuously experienced excellent service and support with SiteGround, and have been very impressed with their constant innovation and upgrades.
When it comes to backup and restore, SiteGround not only has a great server recovery system—they also have one of the best backup and restore services for your individual web hosting account. Not only do you get automated daily backups, but you can also choose to restore from the past 30 days of backup copies. And, there is no charge to restore your data. That's why SiteGround is at the top of our recently released comparison of web hosting backup and restore features.